Bungie Is Doing Away With Infusion Caps In Destiny 2
At last!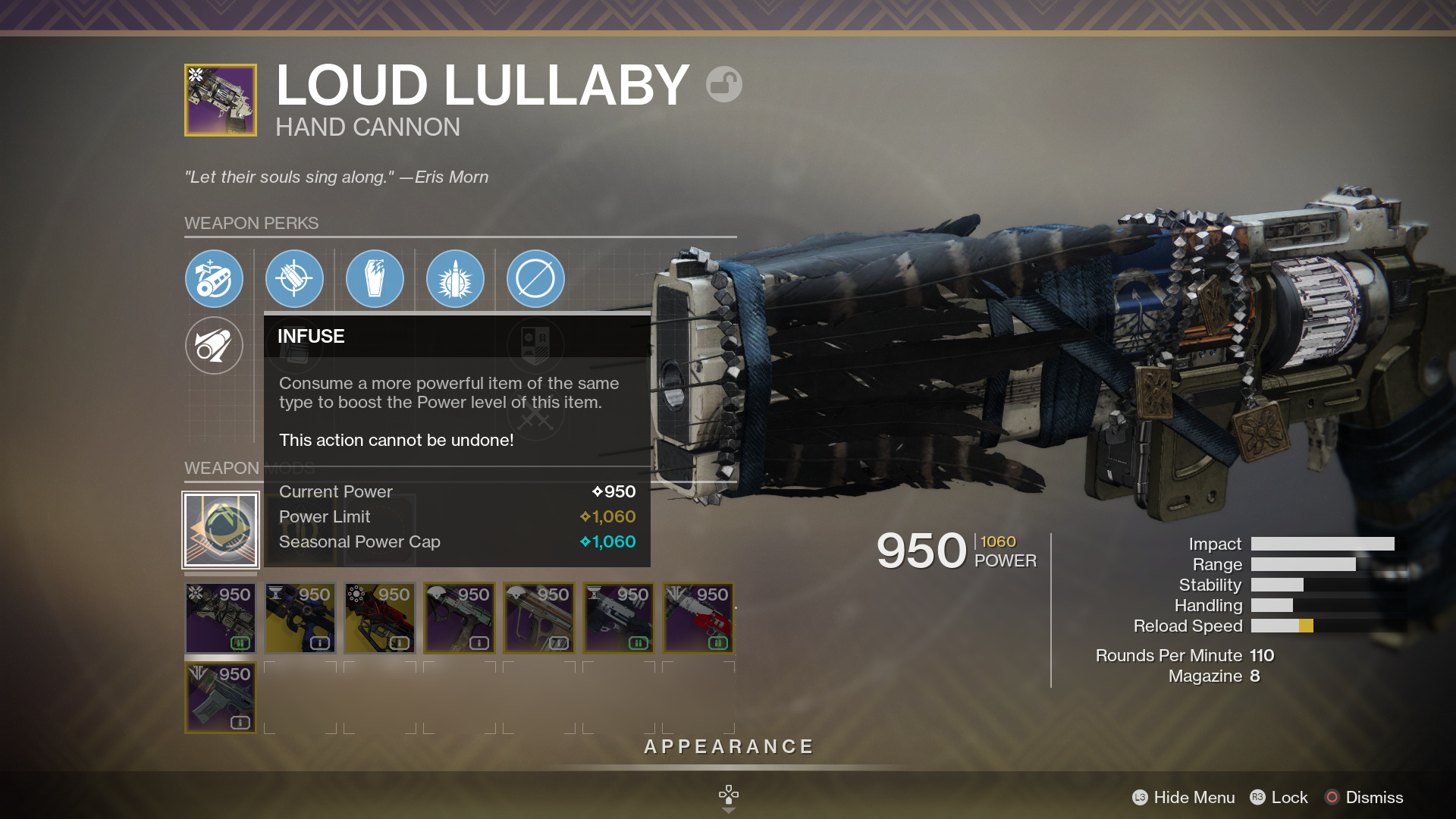 Finally! In their latest This Week At Bungie article, the developer admitted that infusion capping doesn't work. As of next season, there will no longer be an infusion cap on any item that can currently be infused to the maximum Power Level.
Infusion caps were introduced last year. Bungie used it as a way to remove weapons from the main meta. Not only will this help them remove weapons from the game because the game is too big otherwise, but it also helps force Guardians to play with different tools.
The thing is, no one liked this. We all have our beloved reliable weapons. We also love the process of working extremely hard to earn a weapon and then show it off. There's no point, to a degree, if that weapon will be irrelevant in the following season or year.
I put it out there that Bungie should just remove weapons if they want to take them out. This would force Guardians to use something else, and dramatically change the meta as they want to.
However, I think that making certain weapons unusable in raids and other activities would do the job too. Bungie could introduce a set of Light-infused weapons that are the only things that take enemies down in the next raid. This would force Guardians to use a new type of weapon, and make activities more enjoyable and challenging as a result.
I understand that most Guardians won't like that, and I agree. I think that Bungie needs to work out something that allows Guardians to use the weapons they love, but also introduce new ones that are preferable. In many ways, it comes down to making better weapons with better perks.
I can't believe that infusion caps are going to be gone. They were only around for a short period of time, but they were also the most-hated thing I've seen in this community for a good long time.
Give us your ideas for how Bungie could change up the meta in the comments. We're sure that Bungie will come up with something good, but it can't hurt to pool ideas from those who play this game the most.
Destiny 2: Devils Ruin Review