Bungie Detail Crucible Changes Coming To Destiny 2 In Update 1.1.4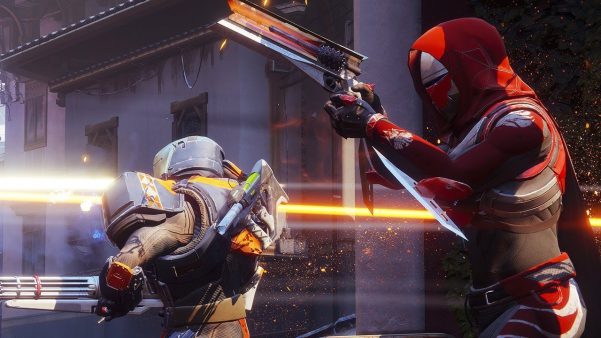 Bungie has announced some new updates that the development team are working on with an aim to implement them in update 1.1.4. Let's take a look at just what's going to be changing and improving with the development team's updates.
Firstly there will be a change to Iron Banner matches, channeling some Destiny 1 Crucible feels, bringing matches up to 6 V 6 players. Match time limits will also be 12 minutes, making for much quicker matches and allowing for those of us who really grind the Iron Banner to smash out the matches. Score limits are being altered to 125, which I believe is slightly higher and will allow for teams to make comeback if they start off on the wrong foot.
Respawn times are being altered to seven seconds, which seems like enough time to spawn on Guardians who are safe but not enough for everyone to be disorganised. All zones in Control matches will also now begin as neutral, something I really enjoy because it focusses Guardians a bit more.Control zones will also take longer to capture which puts a lot more pressure on players, and should make the match a bit more stressful and interesting. When capturing zones an increase to the capture time will be applied for up to three Guardians as well, and those Guardians will get additional Super energy from a capture, though this is limited to up to three.
Rumble will be making a return in Iron Banner, with points only awarded to players for kills. No points or parts of points will be given out for assists, something a source of anger in the PVP community.
Mayhem will be making a return, and if you don't know what Mayhem is you haven't played PVP yet. In Mayhem Super energy and Power Ammo regenerate and spawn more often, making for matches that are full of Mayhem.
The Doubles mode from Crimson Days is in the pupal form with the developers at the moment, but they want us to know it's coming to Destiny 2 as a staple in the Crucible playlist at some point in the future. Currently there isn't really a date for when this epic mode will return outside of the live event, but with the Destiny 2 roadmap ever changing it's only a matter of time before they announce it. Let us know what you think in the comments.
Image Source: YouTube
Destiny 2: Devils Ruin Review