Happy Gjallarhorn Day 2020
Oh holiest of days! It's Gjallarhorn Day 2020!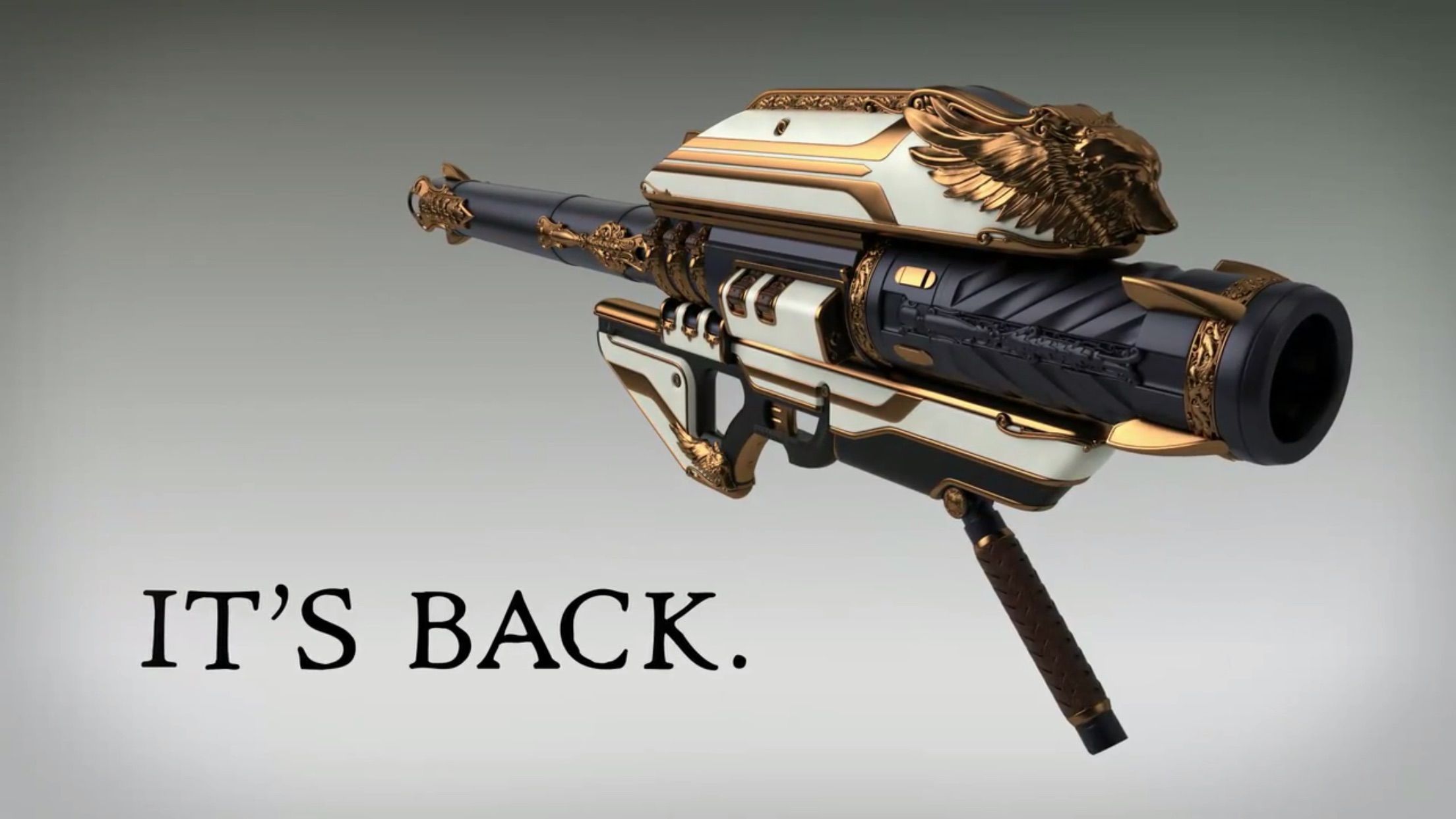 Bask in the glory that is Gjallarhorn Day Guardians, because it only comes around once per year. Last year we paid tribute to everything that is Gjallarhorn Day, and this year we're going to do pretty much the same thing.
Gjallarhorn Day 2020
So why do we celebrate this day? Well, back in 2015, Xur had a complete moment and decided to sell the best weapon in Destiny 1 on Friday August 14. This was a great day because it meant that everyone could just buy Gjallarhorn instead of having to grind it out in the game. It was a huge relief to many, and understandable made some Guardians feel like their efforts were a bit worthless.
This year I think it's important that we point out just how underpowered Rocket Launchers are in PVE in Destiny 2. These weapons are meant to be some of the most powerful in the game, but they barely tickle quite a few of the enemies we come across.
The Gjallarhorn launched rockets that not only tracked enemies, they simply exploded nearby. Those explosions would release more rockets that would then land around that same Guardian. It was a nightmare to fight in PVP, and in PVE it could do a heck of a lot of damage.
Sadly Bungie still refuses to bring the Gjallarhorn to Destiny 2. I think the closest thing we've had to it this year has actually been the Gjallardoodles in the Official Destiny 2 Cookbook. While these are delicious, they're not going to help me in the game.
So what can you do to celebrate today? Well if you head over to the Destiny 2 Subreddit you can post pretty much anything you want. They've let some rules go for the day, allowing Guardians to post cat pictures and make this place a normal Subreddit for at least a few hours of the year.
Honestly though, why not use this day to reach out to a lapsed Guardian and get them into Destiny 2? Better yet, why don't you just team up with some randoms and have a blast playing in the European Aerial Zone or something?
Let us know how you get on this Gjallarhorn Day in the comments.
Image Source: GamingTrend
Destiny 2: Devils Ruin Review