5 Reasons Why Shadowkeep Being Delayed Is A Good Thing
Bungie have delayed Shadowkeep, and we're all pretty bummed about it. However, there are some good points to this delay, five in fact that we're going to cover right here.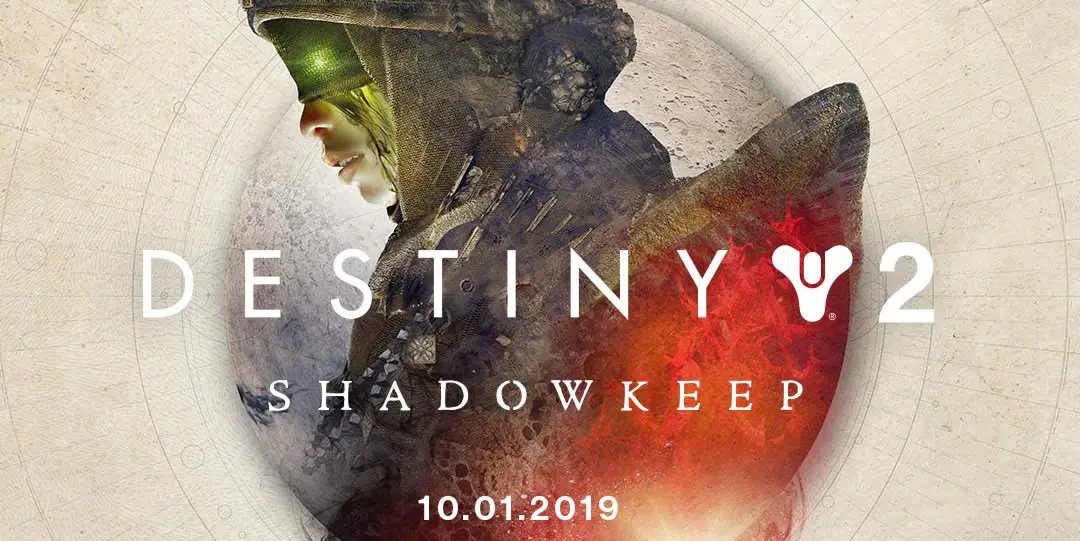 Bungie have delayed Shadowkeep, and we're all pretty bummed about it. However, there are some good points to this delay, five in fact that we're going to cover right here.
1) October is a Spooky Month
Shadowkeep stars The Hive, probably the creepiest race in the Destiny universe. I know you're screaming at me that The Taken are quite literally from a nightmare realm, but they're more cosmic rather than absolutely vile and disgusting. October is, of course, the scariest month of the year because it hosts Haloween. I can't think of a more appropriate time for Bungie to launch this big return to the scariest location in Destiny history, than October. With content most likely dropping every week after the launch as well, which happened with Forsaken, the Destiny 2 community is going to be in the throws of horror for the entire month.
2) The Hive are the Most Likely Enemies to be in a Horror Film
If you were going to make a race of creatures to star in a sci-fi horror film, aside from the Xenomorphs of the Alien franchise, you'd create The Hive. These guys are the worst, I mean just look at the way they treat every location they occupy. If you walk around Titan you can find gross eggs, tubes, and barnacles all over the place. The Dreadnaught of The Taken King looked like it had been at the bottom of the ocean for 100 years, and if that isn't enough to creep you out, there's more. The big bad bosses of The Hive can't be defeated by death. In fact, in many cases death is exactly what The Hive want. It allows them to transcend the physical real and enter the Ascendant realm, which is filled with terrors and makes them ever more powerful. I don't see how any other race could be spookier, and therefore more appropriate for October and Halloween, than The Hive.
3) Festival of the Lost Won't be too far Away
Halloween is the time of year when Festival of the Lost comes to Destiny 2. No details of when the event will go live have been given yet, but it's pretty likely that it'll be soon after the launch of Shadowkeep. The event usually plays host to a bunch of amazing collectibles that you can't earn anywhere else, and it'll probably see the return of the event-exclusive activity, The Haunted Forest. If you don't love The Haunted Forest, I don't know what's wrong with you. Seeing it return alongside the launch of Shadowkeep however, would cause a huge influx of Guardians that could destroy the servers if Bungie isn't careful.
4) Coming up to Winter
With winter approaching, well October is in autumn (fall), people will be wanting to stay indoors more. If Shadowkeep was launching in mid-September then there's a good chance you'd be away on holiday, or want to catch those last rays of sunshine before the end of the year sets in. Yes, October can be sunny, but it's never as warm as the rest of the year. This is the perfect time of year to decide to be done with the outdoors, and settle in to play games for a few months until Christmas rears its head. Most of you were probably going to book a couple of days off to play Shadowkeep anyway, so there's no denying this one.
5) More Time to Build up Your Power Level
Now that Shadowkeep is releasing over a month away, we can get to work on building up our Power Level to be at the max before it comes along to raise it again. I've never been up to date with Power Levels this year, because the seasons just happen too damn fast. With Shadowkeep being further away I think I finally stand a chance of starting the next year of Destiny 2 with a Hunter at max Power Level, and all the gear in the world to tackle the new campaign with. Even though Shdaowkeep will launch with Bounties that should get you up to the right Power Level within an hour or so, they won't be needed now.
Those are our five reasons why Shadowkeep being delayed is a good thing. Let us know what you think, and if you've got any ideas we should add to the list, in the comments.
Destiny 2: Devils Ruin Review