Should Wish-Ender Naturally Be An Anti-Barrier Weapon?
Should Wish-Ender automatically be Anti-Barrier? Let's discuss.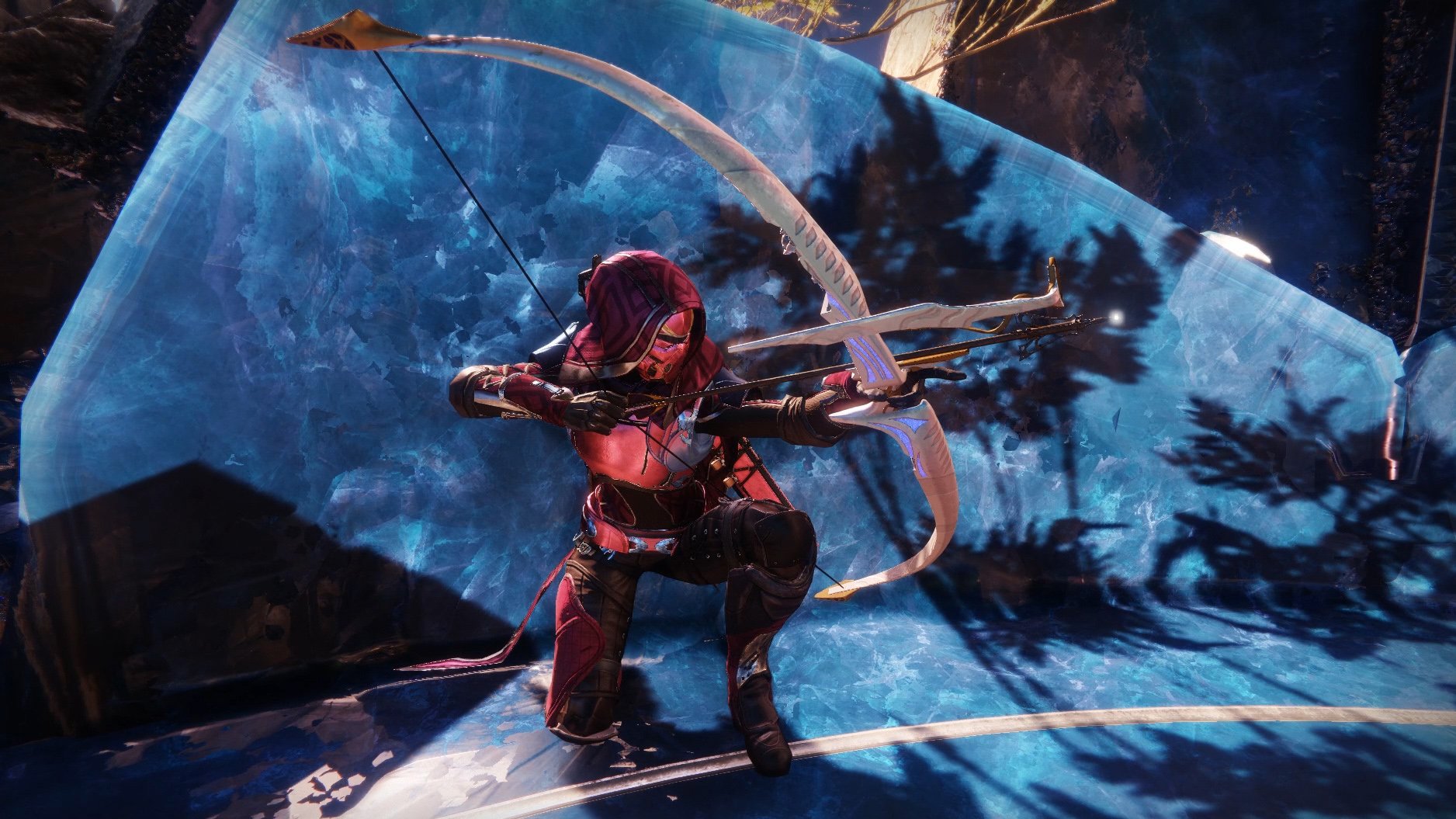 Wish-Ender is a powerful Exotic Bow. In fact, it's probably one of my favourites in the game. Here's the thing though, for all it penetrates foes, it's pretty bloody useless if those foes have a Barrier. Should it automatically bypass those then?
So this is a Bow that already over-penetrates through foes. This means that it does damage on both entering and exiting a target, as well as that juicy damage to the foes behind it.
Now one Guardian has posed an interesting question. Over on the Destiny 2 Subreddit, user VerminLord722 says that since Wish-Ender is so penetrative, it should probably be an Anti-Barrier weapon. They're not talking about allowing for a special perk that Guardians can enable for it, they're saying that it should naturally be an Anti-Barrier weapon.
In a way this would be similar to how Eriana's Vow. This weapon, apart from being incredible, is naturally an Anti-Barrier weapon. that's important, because it allows you to get through those Champions with Barriers in the wild without needing to equip certain perks and min/max your Guardian.
So Should Wish-Ender Be Naturally Anti-Barrier?
Here's the thing with giving Wish-Ender the power to penetrate shields, it would intrinsically change a number of raids and encounters. Bungie obviously carefully craft every experience in Destiny 2, and I'm sure they test a number of weapons alongside those experiences too.
If Wish-Ender isn't already an Anti-Barrier weapon by nature, then there's probably a good reason for it. With that said, it would be nice to have a variant that does break through Barriers.
Imagine a Bow that smashes Champions even while they're hiding. It would be mad. It would be a colossal mess. But of that Bow was extremely hard to acquire, it probably wouldn't be quite as messy as it could be.
I think that this point that has been raised plays into the need for more small time-limited events in Destiny 2. If Bungie introduced a quest full of Barrier Champions, and then allowed one weapon, Wish-Ender in this case, to bust through them for a single week, it would really mix up the gameplay.
Furthermore, Bungie could give Guardians a Barrier penetrating version of Wish-Ender for meeting certain requirements during the event. Yes, this is going to introduce an Exotic that some Guardians will be salty about missing, but it's a fair compromise for these unique events and variants.
Let us know what you think of this in the comments Guardians.
Image Source: Shacknews
Destiny 2: Devils Ruin Review