Faction Wars: Concordat
Looking at more of the Faction Wars lore.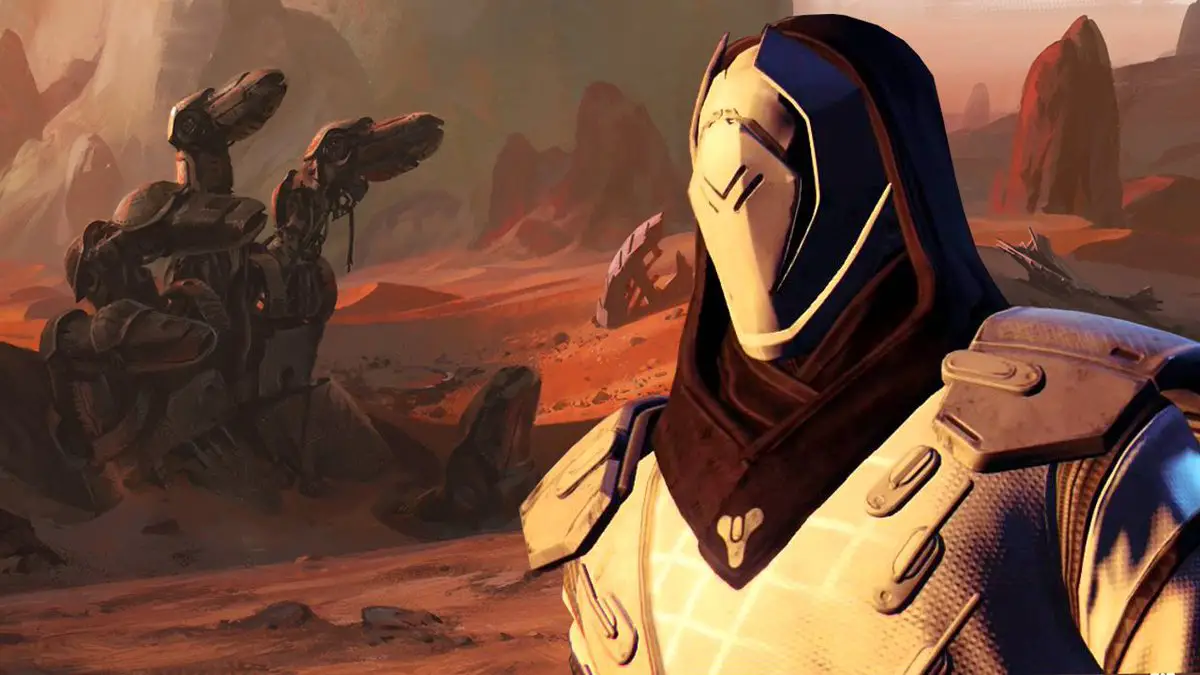 To start off our Faction Wars I figured we'd dive into the missing faction of Concordat. First mentioned in Destiny: Rise of Iron(2016) during the Festival of the Lost, Concordat seemed to be the missing link when it came to factions. With the mystery shrouding Concordat, many wondered where the faction had gone? Concordat was much more than your average faction; they were revolutionaries and their leader plotted a tower-wide coup.
The Tower Age
At the beginning of the Tower Age, the Consensus was formed. The Consensus was made up of the Vanguard, the Speaker, and the leaders of each of the three factions (Concordat, Dead Orbit, and New Monarchy). Concordat was unlike the other factions. Members of Concordat had no clear motive, whereas other factions had a belief system. Concordat was founded by Lysander, a Guardian with a silver tongue, who always argued his side during meetings of the Consensus. Even though Lysander voiced his views the Speaker always shut down his advances. It wasn't until after the Battle of Twilight Gap that Lysander would grow tired of the Speaker's hypocrisy.
Lysander's Folly
Lysander and Concordat attempted a Tower-wide coup. Lysander's target was the Speaker. He attempted to bring Dead Orbit's Arach Jalaal and New Monarchy's Executor Hideo to his side, but to no avail the other factions turned their back on him declaring him to be a mad man. Lysander's Folly was the failed assassination of the Speaker, which would later lend its name to a sparrow.
The Battle of Bannerfall
Bannerfall, the crucible map, was Concordat's base of operations. On the day of the coup, Lysander prepared his troops to lead an all-out attack, but Executor Hideo had other plans. Executor Hideo brought New Monarchy's forces to Bannerfall and held the line preventing Lysander from assassinating the Speaker. Hideo apprehended Lysander and presented the traitor to the Consensus.
Lysander's Exile
The Consensus led by Commander Zavala sentenced Lysander to a life in exile. The Speaker then demanded that Concordat be immediately disbanded. The empty slot of the third faction was soon filled by the Future War Cult. As the members of Concordat joined new factions, Lysander swore revenge on the Consensus and tower. In recent lore entries Lysander has left messages that he is plotting his return and that his plan is already in motion. The exiled Guardian even makes claims of having Guardians at the ready in the tower to usher in Concordat's return.
Do you think Lysander will return? Personally, I would love to see a season centered around Lysander's return. With the Speaker dead and the Consensus disbanded, would the other faction's be able to combat Concordat's revenge?
Destiny 2: Devils Ruin Review