The H.E.L.M. should Be Used As The Hub For All Seasonal Activities
A seasonal activity hub would be perfection.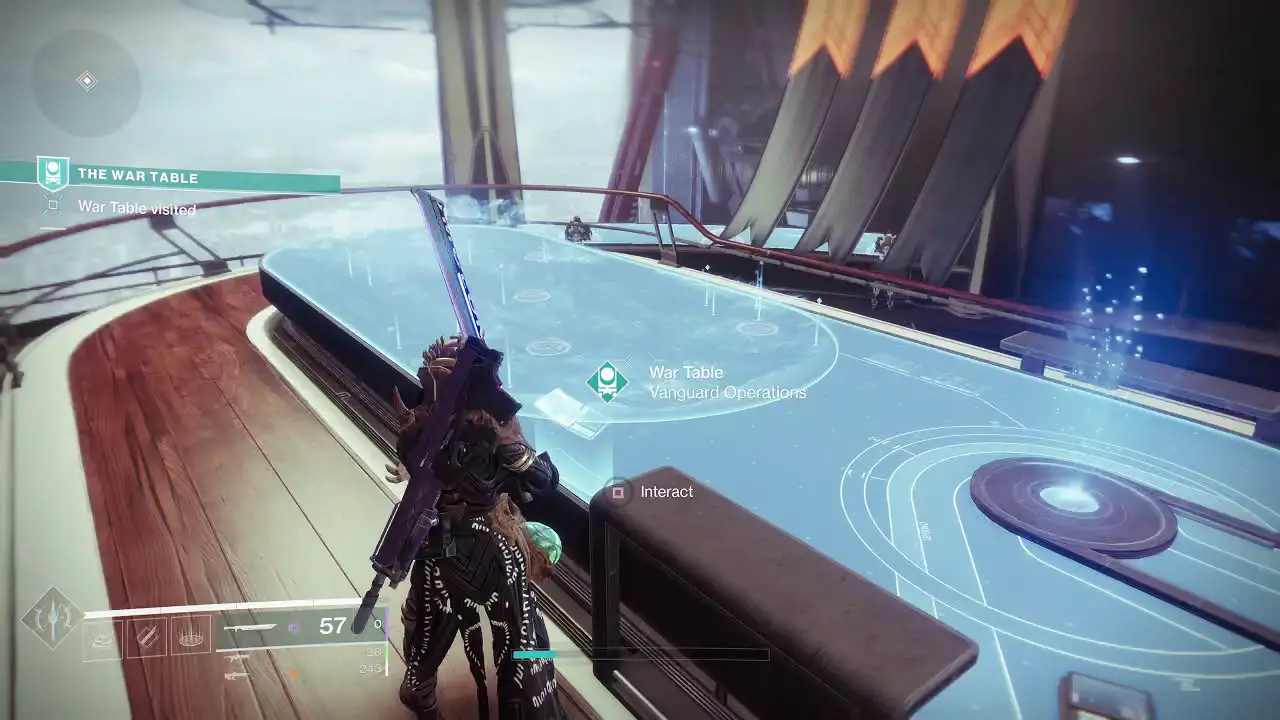 The H.E.L.M. was added to Destiny 2 with Season of the Chosen. Bungie has spoken about how they can't continue to add new content to the game without removing older stuff, but we know that The H.E.L.M. will be here for the rest of the year. I think that it should be the hub for all seasonal activities moving forward, making it easy to manage your play time from one simple, much smaller, social space.
The thing about The H.E.L.M. is that it's small. everything you need is right there, and you don't need to travel halfway across the Tower to get any of it. The quests come in at the table, and there's a kiosk for everything else. When an NPC is needed, they simply appear or send over a hologram.
It works really well for Battlegrounds because the Guardians are planning an assault on the Cabal. They're defending the lands they've established, and want to push back against an invading army.
However, I think that blending in all seasonal activities here in the future would make it easier to keep track of them. You can get all your bounties and quests from the war table, and then head out to specifically take on those seasonal activities.
Everyone knows where to get bounties for Crucible, Strikes, and Gambit, but keeping the seasonal activities separate would make life so much more simple. The fact that Crow is already in The H.E.L.M. shows that there's space for more NPCs to come in and have their own spaces.
My hope is that Bungie is planning to do this moving forward. It just means that you can pull all of the most important stuff out of one location, and avoid taking 10 minutes in the Tower just to set yourself up for hitting the Battlegrounds playlist.
Maybe this isn't what you'd like though. I'd be interested to see your thoughts in the comments. I know that roaming around planets to find activities for Season of the Hunt was fun, and worked in terms of gameplay very well. However, I also believe that you could have set everything up from The H.E.L.M. and even collected a tonne of bounties before starting up the seasonal activity specifically.
Destiny 2: Devils Ruin Review