Destiny 2 Did You Know: The Destiny Tricon Is A Footprint
Finding it in the game is a little dangerous.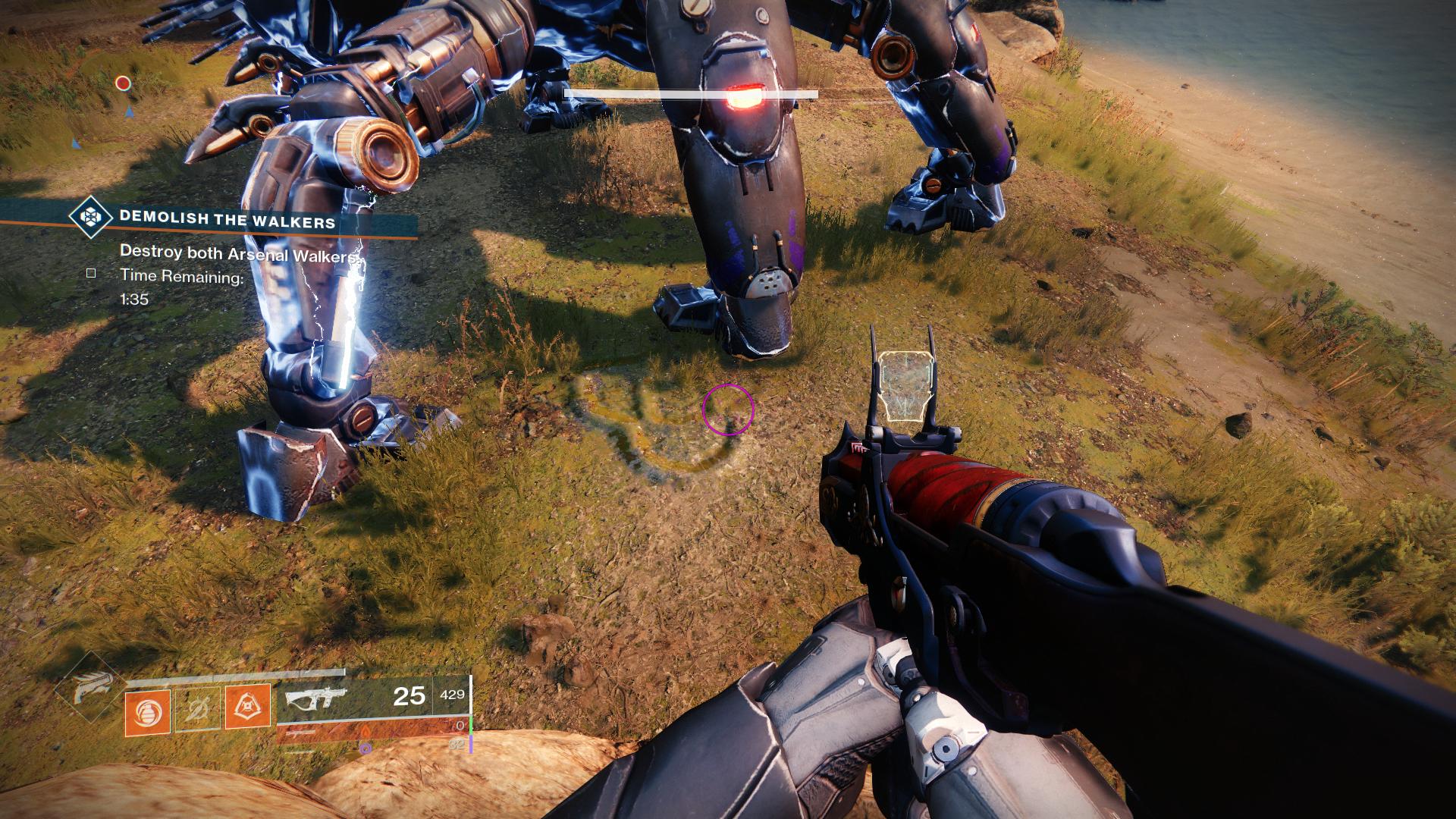 In this article series, we're trying something new. We're going to explore weird and wonderful facts about the Destiny universe that you may not have known. We won't be dipping our toes too deep into the lore pool, because there are better Guardians to write about that sort of stuff. Here you'll find interesting facts and things you can chat about with your fireteam while raiding in Deep Stone Crypt or something. For this first piece, we're talking about where the Destiny Tricon comes from.
The Destiny Tricon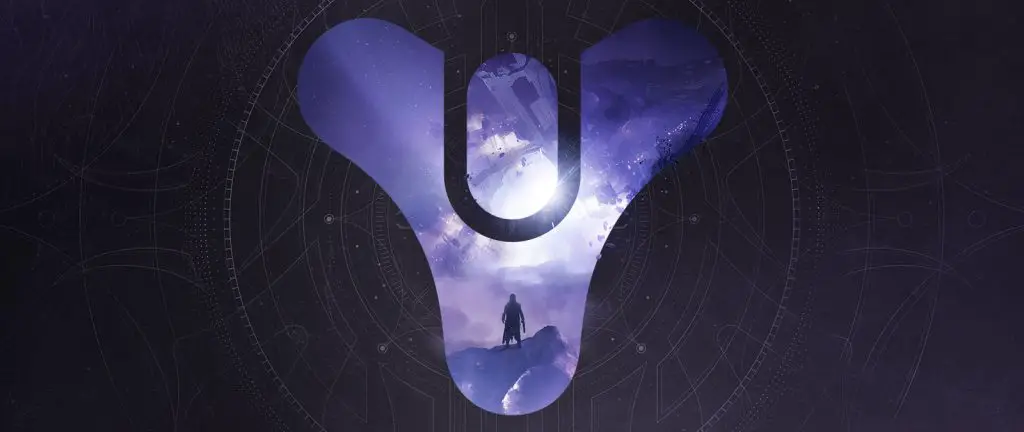 You can't escape it, it's the logo for both Destiny games to date. I'm talking about the image above. The three pronged shape with a section cut off from everything else in the middle at the top.
Right when Destiny 1 first launched, no Guardian could look at this logo without seeing it as some sort of sports cup or chastity belt. To be honest, it does look like it belongs around your crotch, but that's actually got nothing to do with its origins. It is a very weird design choice though.
The origins of this Tricon are actually pretty simple, and you can find it in the game. It's not a symbol from the Golden Age, and it's got nothing to do with an advanced civilisation outside of what we know of from the races in the games so far.
This is actually the footprint of a Fallen Walker.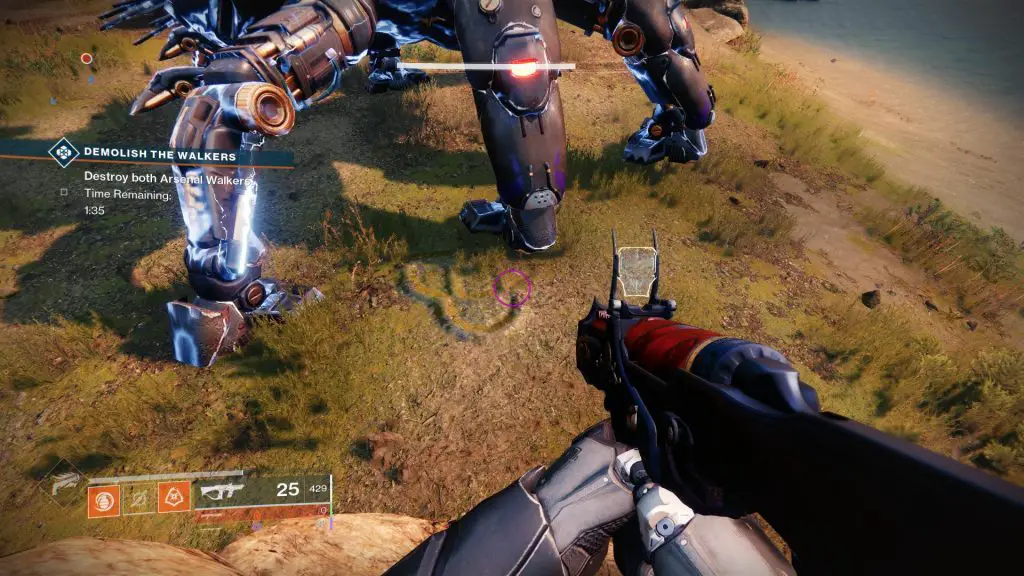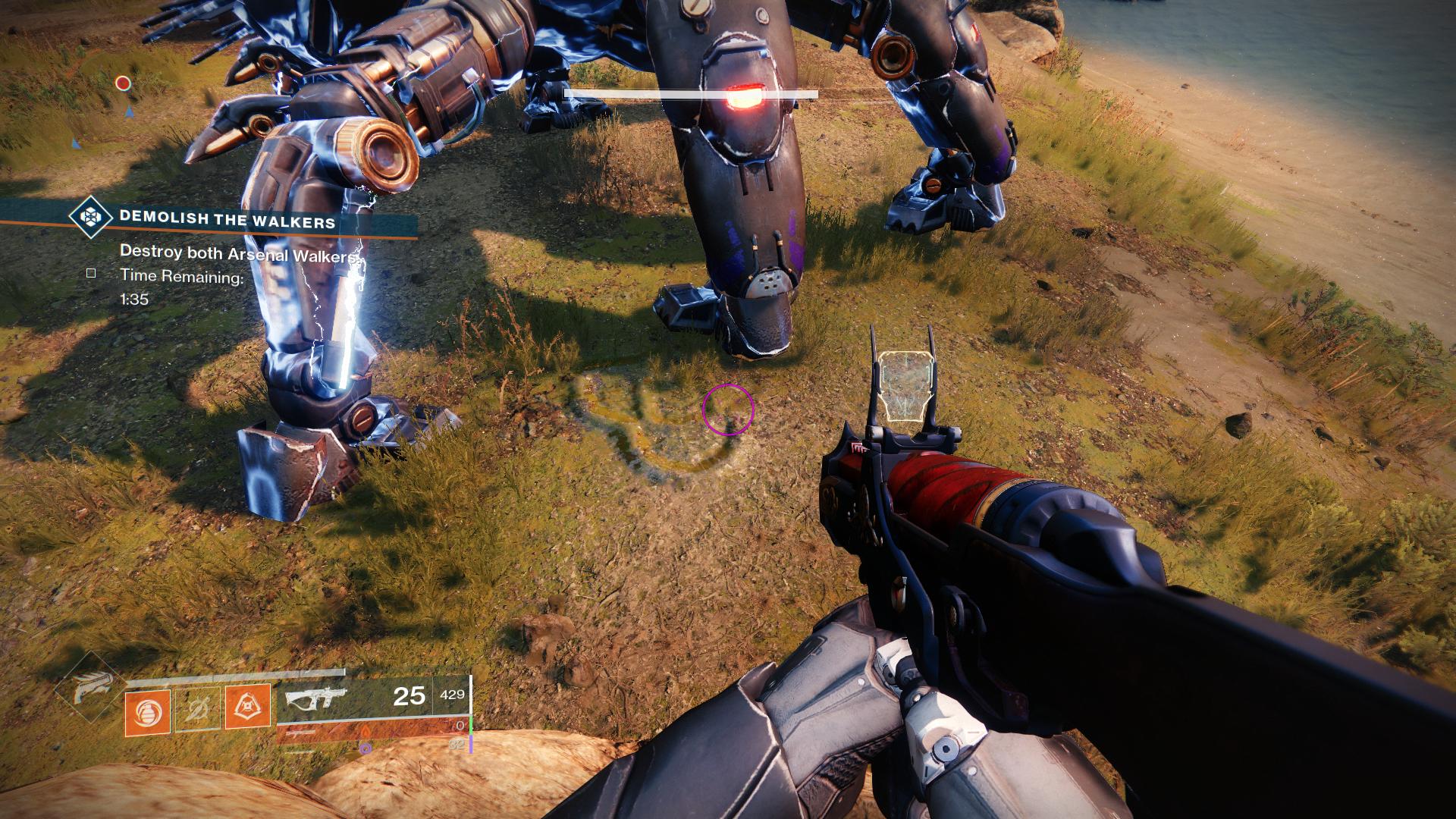 This was posted a while back on the Destiny Subreddit by user bikpizza. As you can see, the Fallen Walker leaves the Tricon as an indentation when it walks around.
Now, I thought I'd heard this way back when Destiny 1 was revealed at E3. However, there seems to be even more to this Tricon. From an artistic standpoint, it's symbolic of the three Guardians that make up a Fireteam, and the Traveler in-between. I think we've all seem symbols that use three as a core inspiration for their design around the games, so there is a universal tether to this icon as well.
Still, I think it's really cool that Bungie decided to put the symbol in the game as a physical part of an enemy. They could have just left it as a symbol from the Golden Age for us to gawk at, but no, it's the footprint on a wasteland where the Guardians arrived too late, seeing only the dead they failed to protect from the Fallen scattered around them.
Let us know what you think about this in the comments.
Destiny 2: Devils Ruin Review