Top 8 must-listen-to gaming podcasts 2021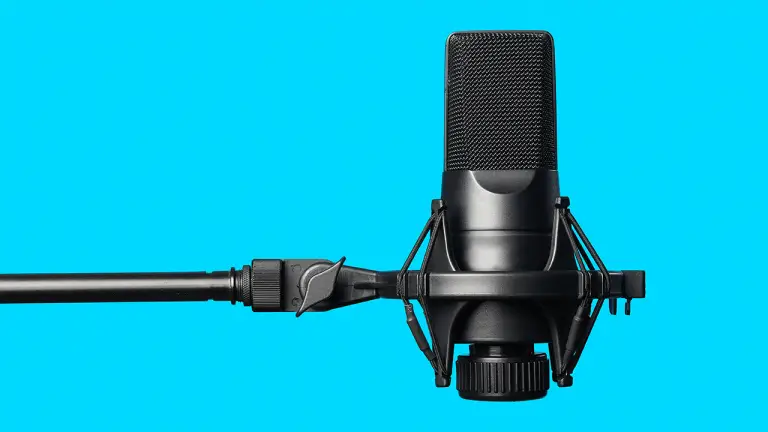 Following new trends is a must for all video game fans. There are some ways of being aware of all the latest news in the gaming world though — finding a gaming podcast for you. Thanks to them, you can find the most unbiased reviews, info on your favorite studios, releases, and the latest events in the gaming industry.
The best thing about gaming podcasts is that you can listen to them whenever you need or want them, even on the go. If you find a podcast with an audio to text transcript, it will be much easier for you to understand what it offers and whether you should listen to it at all. Video transcription will facilitate your life a lot.
Get your gaming news while doing your chores or working right from podcasts daily. Pick the most reputable podcasts only, check their audio to text transcription to find out whether they are run by game journalists or experts in the field. Such people usually know everything about video game news and deliver information to consumers in a very understandable and easy language.
Be careful, though — some of the podcasts might be recorded in basements by some amateurs. Learn how to distinguish a professional podcast from such amateurs. Check the list of top gaming podcasts in 2021 and catch up with all the latest trends and news!
Massively Overpowered Podcast
This is an American Podcast where you can check the news on MMOs, guides, and opinions. They release one episode per week. 67 minutes is the average episode length. This podcast has over 5 thousand followers on Facebook. The content transcribed will help you get acquainted with what they offer.
Retronauts
If you want to know the history of video games, check this gaming podcast. The hosts are Bob Mackey and Jeremy Parish. You can enjoy their cooperation with host expert guests every week. They highlight the latest hits.
Apart from modern-day remakes, you will enjoy even the oldest black-and-white arcade machines. Vintage games that appeared within the last 40 years are waiting for you in this podcast.
Waypoint Radio
This podcast is owned by Vice. The hosts, including Rob Zacny, Ricardo Contreras, Austin Walker, to name a few, talk about news in the video games industry, upcoming games, and compare the games.
This podcast is different from the rest of similar ones because the hosts often discuss the significance of video games to the world, not only to gamers. Sometimes, it seems they decline from the topic and discuss things that do not concern video games.
You would enjoy your experience with that podcast, especially if they did such a good job transcribing their audio to text. Waypoint Radio will be perfect for you if you want to see constant updates on all the events of the gaming universe.
Triple Click
This is one of the latest podcasts you may ever find. Don't worry though, and it doesn't mean it is worse than others. The podcast is worth your attention. The hosts are former hosts of Kotaku Splitscreen. You can be aware of both pros and cons of gaming news daily.
Despite being devoted to video games, the podcast also highlights different pop culture aspects, movies, or TV shows. Therefore, it is quite diverse. You would enjoy their guest speakers who appear regularly. The hosts are very vivid and always lead very interesting dialogues, and you might not find them anywhere else.
By the way, Triple Click belongs to the Maximum Fun network. You might know that they host multiple other amazing podcasts.
Game Scoop!
Each gamer has heard of IGN. You might even be a big fan of it, so it is necessary to know that this company hosts several podcasts. Each of them has its core focus. Game Scoop! is focused on the pillars of gaming.
You will learn everything about Nintendo Switch, Xbox One, PS4, and different mobile games. It is quite a generalized platform that highlights nearly everything for any gamer. No matter what you stick to, you will find news about it right here.
Things are always kept fresh. You will find information about retro games as well as general news. Video Game 20 Questions at the end of each episode will help you be updated. This transcription website will facilitate the process of your search for the top news in the gaming industry.
Nintendo Dispatch
If you want to be updated about the Nintendo world, this podcast is for you. The hosts James, Christina, and Michael will tell you everything you want to know about releases, merchandise, news. theme parks, games, and whatever else you might need and want to know about Nintendo. The podcast releases one episode per week.
What's Good Games
If you want something fresh and totally new in the gaming world, check this totally female podcast. Such names as Kristin Steimer, Andrea Rene, and Brittney Brombacher are most likely known to you. All these girls have around thirty years of experience altogether, and all come from different magazines. This makes the podcast extremely diverse and interesting.
The ladies cover the latest news, answer the questions of fans, and discuss their impressions of upcoming games weekly. Their show is extremely easy to listen to.
Let's Fight a Boss
That podcast comes from Europe and can be truly called one of the best. It doesn't belong to any giants of the industry and has started as a small project. John Walsh managed to gain the love and admiration of listeners very quickly, and the show grew up extensively.
The biggest Irish video game lovers, Niamh, Bryan, and John, will let you know everything about the latest video games. The best thing about this podcast is that all three hosts love different games, and you can hear all you want to know about Nintendo, fighting games, or RPGs.
Guys are not biased and always open to other opinions, so you will enjoy their diversity and find it a lot of fun to listen to them. Not only video games are covered by hosts but also movies, TV shows, and social encounters. They also do not advertise, so you will find their podcast quite captivating and easy to enjoy.
Destiny 2: Devils Ruin Review