How Gaming Tech is Boosting the Rise in Esports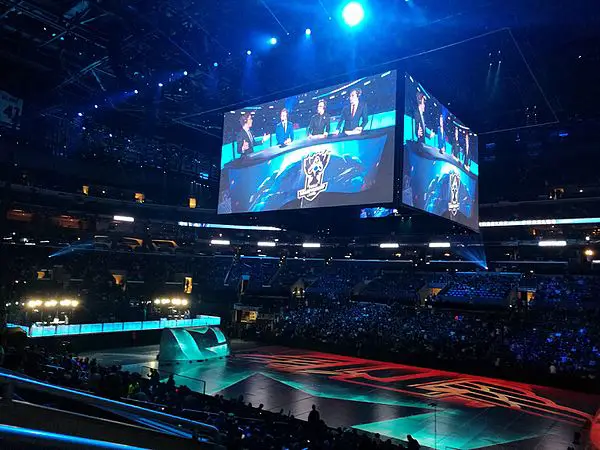 Audience figures for traditional sporting leagues may be trending downwards, but for one type of spectator event, the opposite is true. Esports viewing numbers have risen sharply in a relatively short timespan, and estimates put global viewership in the hundreds of millions. Given the enormous fanbase, it's surprising that the term esports remains unfamiliar to many. That is all set to change, as improvements in tech bring events to a wider audience.
Competitive video gaming is no longer a niche activity. Worth over $1 billion in annual revenue, it's organised into professional leagues with elite players who make vast sums of cash at tournaments hosted around the world. The popularity of esports is reflected in the betting market, where gambling revenue is projected to reach $14 billion in 2020. Many sportsbook providers at online casinos like CasinoUtanLicensSverige.com now offer odds on esports events – you can read more about that online. General interest in esports has also been boosted by the temporary 2020 shutdown of most legacy sports leagues, which is likely to be the single biggest factor in the jump in gambling revenue.
The winning edge – connectivity is key
In esports, the tech is everything. As well as the setup hardware – monitor, gaming keyboard, headsets and so on – the crucial factor is connectivity. In a game where split-second decisions are the difference between winning and losing, any time lag or buffering will prove fatal. As gameplay and graphics get more detailed and complex, the infrastructure that supports it must keep pace.
The two aspects of connectivity are latency and bandwidth. Latency relates to the speed at which data is transferred, while bandwidth is about how much data can be transmitted in that time. Both need to be optimal to give competitors the edge. Several technologies are driving the improvements in connectivity, including fibre cabling, edge computing, and 5G.
Tech for an immersive spectator experience
Organised esports competitions go back decades, but today's scene emerged organically as gamers started gaining an audience for their recordings and streaming sessions. The viewers have always been central to the event, so technologies that help enhance the fan experience are just as important to the continued popularity. Event organisers are already experimenting with incorporating VR and AR into live functions.
For viewers at home, watching on streaming sites, the potential for these technologies relies on affordability. AR and VR hardware is still too expensive for the average household, but like all new tech the price point is certain to drop over time. When a VR headset becomes a common household item, the virtual audience will be able to engage in the action in ways as yet unimagined.
More traditional sports are joining the likes of Overwatch and Call of Duty to create their own virtual teams and leagues. The tech that supports it improves by the day, and it won't be long until the word esports is in everyone's vocabulary.
Destiny 2: Devils Ruin Review