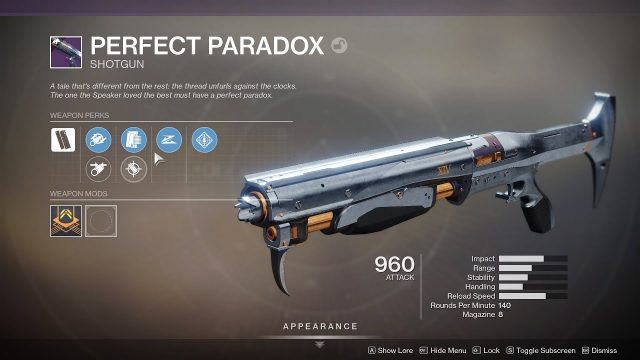 Season of Dawn has brought a host of new content to Destiny 2, and loads of it requires you to complete a quest or two. Here we're looking at Saint-14's Shotgun, Perfect Paradox, which you'll need if you want to meet the original badass briefly before his major appearance next week. To do any of this you'll need to have completed your first run in The Sundial and have claimed the Lantern of Osiris.
Recovering the Past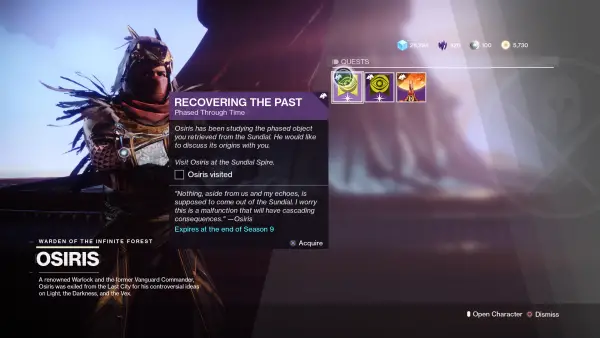 Follow our guide to getting the Lantern of Osiris and completing a Sundial run if you've yet to do so. Once you have you can pick up the quest 'Recovering the Past' from Osiris. For the first step of this quest, Field Research, you'll be collecting an energy pattern by defeating three bosses. You can do this anywhere in the system, but the best way of doing it is jumping into the Sundial or a Strike, Lost Sector bosses do not count.
Next up you have Vex Data Collection, a quest step that requires you to get 100 Shotgun kills and 25 melee kills. This step shouldn't be too difficult, particularly since Public Events are filled with enemies you can punch to death in one hit. Make sure you have a good Shotgun equipped and get on it.
The final step for the quest, Finishing Touches, asks you to complete a run in the Pyramidion, and collect five weapon enhancers. Look on Io for the Pyramidion, and as for the weapon enhancers, you can earn those from Gambit, Strikes, or the Crucible.
Return to Osiris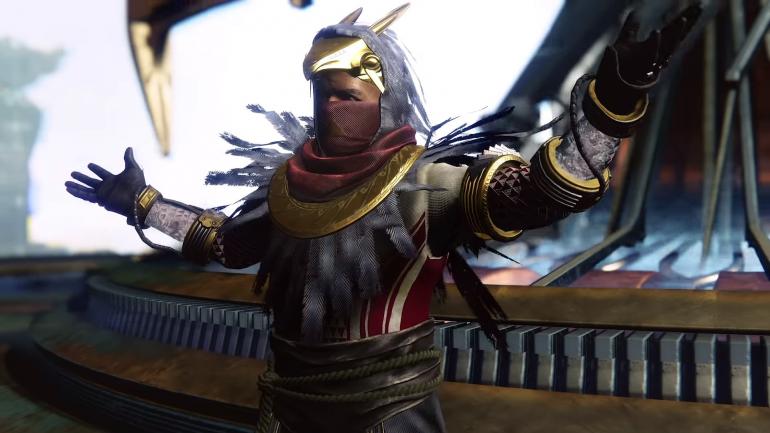 With all of those steps completed, it's time to head back to the time travelling Warlock Osiris for your reward. He'll hand over Perfect Paradox, Saint-14's weapon of choice. You can hand this beast of a weapon back to the big guy next week apparently, but it's also linked to a quest you can do right now that shows you a glimpse of him. Stay tuned for the guide on this next part, and more on Season of Dawn. Let us know if you used this guide to get Perfect Paradox in the comments.