Best Way To Earn Faction Tokens In Destiny 2 This Week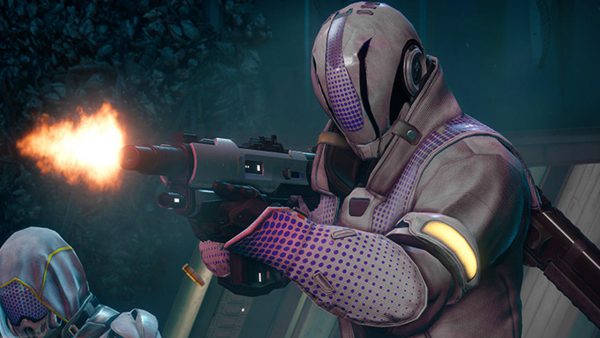 Faction Rallies have returned to Destiny 2! After the complete mess that was the last event, because people found illegitimate ways to earn Faction Tokens, Bungie has fixed a bunch of things in order to make the event feel a lot more wholesome. There are, as always, illegitimate ways of getting these Tokens but that's not how we want to be playing. So here are the best ways to earn Faction Tokens this week in Destiny 2.
If you want to put the grind into the game, and I know you do, then you can earn around 80 Tokens an hour by doing the following. This process involves hitting Earth and Nessus for Public Events, and it's better if you're with a Fireteam. If you complete a Heroic Public Event then you can earn 5 Tokens, which is why running around on Earth and Nessus is key because Public Events are common on both of these planets.
In addition to this there is now a good way to earn Tokens from Lost Sectors. While running around them you can shoot enemy supplies which counts towards Daily/Weekly Challenges that will of course earn Faction Tokens. What you want to do is take down the Runner and the Boss in the Lost Sector to earn yourself 5 more. Do this while you're waiting for Public Events to drop and you'll be on your way to more and more Faction Engrams.
There are of course other ways to earn Tokens. If you compete in Crucible matches you can earn around 30 Tokens an hour, and that's if you win every match. In Strikes you can earn about 18 an hour if you're really lucky with the drops, but the best way to earn Tokens by far is with the Public Event and Lost Sector method above.
Of course there are other ways to earn Tokens which I'll outline below now;
10-18 Faction Tokens for first Nightfall completion once per character per week
5-9 Faction Tokens per Strike completion
5 Factions Tokens for every Heroic Public Event completion, a few less are given for regular Public Events
5 Faction Tokens for every Crucible win
2 Faction Tokens for every Crucible loss
Trials of the Nine will also earn a similar amount as a Crucible event
3 Tokens for everyone in the Fireteam with every Lost Sector Chest opened
Scannables throughout the system will also earn you Faction Tokens, possibly 1 per scan
Picking up Supply Drops will also earn you some Tokens, though this number isn't set
Let us know how many Faction Tokens you earn this Faction Rallies in the comments.
Image Source: Gamespot
Destiny 2: Devils Ruin Review