Xur's Inventory Destiny 2 – March 22nd To 26th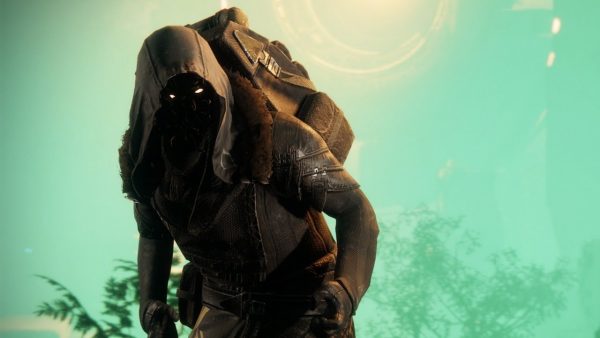 Once again Xur has returned to brighten our lives with his lovely tentacles! This week he's over on the EDZ near the Fallen Ketch. You've got to jump on a few things to find him but he's there, just keep an ear out for the nonsense he spews. Let's dive into what he's got in his inventory this week.
Exotic Submachine Gun: The Huckleberry – 29 Legendary Shards
We've already done out own in-depth analysis of The Huckleberry which you might want to look at before buying it. The stats on The Huckleberry are as follows.
Impact – 22
Range – 58
Stability – 56
Magazine Size – 37
Reload Speed – 10
Handling – 87
The hidden stats on The Huckleberry are as follows.
Zoom – 13
Inventory Size – 100
Aim Assistance – 49
Recoil Direction – 100
The Huckleberry is a pretty great weapon, added with the Warmind expansion. The Exotic perk, Ride the Bull, provides an increased rate of fire and recoil while you're holding the trigger. Kills will also reload a portion of the magazine. The Huckleberry can come with a range of different perks, all of which serve to boost it up. Our own in-depth analysis has all the details on the ones set out on Destiny 2 DB.
Exotic Hunter Leg Armour: Gemini Jester – 23 Legendary Shards
This Leg Armour is also from Warmind, and looks just like it sounds to be honest, boosting Mobility greatly. The Exotic perk, Misdirection, disorients nearby enemies and temporarily removes their radar when you dodge near them.
Exotic Titan Helmet: Mask of the Quiet One – 23 Legendary Shards
This mental-looking Helmet is base game armour, and boosts Resilience. The Exotic perk, Dreaded Visage, grants ability energy when you're damaged. The Helmet also allows you to regain maximum health when you get a kill when you're critically wounded.
Exotic Warlock Gauntlets: Contraverse Hold – 23 Legendary Shards
This is the Forsaken Exotic Armour for this week, boosting Recovery. The Exotic perk, Chaotic Exchanger, allows you to resist incoming damage while charging your Void grenade with Chaos Accelerant, Feed the Void, or Handheld Supernova. All charged Void grenades will provide a random amount of grenade energy if you make a hit.
Invitation of the Nine – 9 Legendary Shards
Definitely worth picking up, if you missed it last week you can still pick up an invitation this week and progress through the first step in the questline. We'll have an article up soon on what you need to do for this second step shortly.
This week, as with every week, you should pick up the items you don't already have from Xur to boost your collection. If you've got everything then focus on the Invitation of the Nine because it's going to lead to some good loot I'm sure.
Let us know what you pick up in the comments.
Destiny 2: Devils Ruin Review