Xur's Inventory Destiny 2 – January 11th To January 15th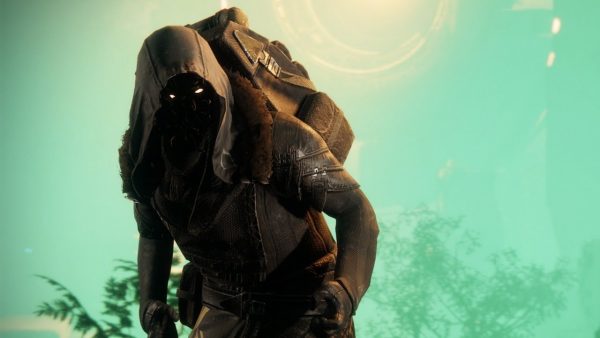 Xur has come back to us once again, and as always he's brought some nice Exotic goods for us to gawk at. This week he's closer to home than you'd think, in the Tower. He's over near Dead Orbit up on the scaffolding behind the vendors there. You'd miss him completely if not for the Guardians gathering around him, effectively making a beacon to him. Let's take a look at what he's got then.
Exotic Fusion Rifle: Merciless – 29 Legendary Shards
We did our own analysis of Merciless which you can check out for deeper detail, just in case you're debating whether to buy it or not.
The stats on Merciless are; Charge Time 900, Impact 75, Range 45, Stability 39, Magazine Size 8, Reload Speed 49, and Handling 47. The hidden stats on it are; Zoom 15, Inventory Size 36, Recoil Direction 64.
The Exotic perk on Merciless, Conserve Momentum, makes the weapon charge faster with every non-lethal target hit. This will continue up until you make a lethal hit with the weapon. The only other perk you're guaranteed to see on Merciless is Impetus, which increases damage for a short time if you reload immediately after a kill. The rest are subject to random rolls I'm afraid.
Exotic Hunter Gauntlets: Young Ahamkara's Spine – 23 Legendary Shards
These Gauntlets are base game, but they're still fabulous, boosting either Resilience or Recovery. The Exotic perk, Wish-Dragon Teeth, increases the duration and blast radius of your Tripmine grenade.
Exotic Titan Gauntlets: Doom Fang Pauldron – 23 Legendary Shards
Once again these are base game Gauntlets, but they've not been in Xur's inventory for a long while. They boost either Resilience or Recovery. The Exotic perk, Horns of Doom, gives you Super energy from melee kills. Melee kills will also recharge your Shield Throw, extending your Super on each hit while Sentinel Shield is active.
Exotic Warlock Helmet: Crown of Tempests – 23 Legendary Shards
This is yet another base game Exotic, not very exciting this week I'm afraid, boosting either Mobility or Resilience. The Exotic perk, Conduction Tines, increases the recharge rate of your Arc abilities with Arc melee kills. Those melee kills will also extend your Stormtrance Super.
That's it this week! Unfortunately it's very dull, Xur needs to raid the back of the Exotic cupboard next week in my opinion.
As always, my advice is to buy what you don't own and build up your collection. You can use the Destiny 2 companion app to check the Exotics you own anywhere, so do that before you load up the game to optimise your time. You could always go for an Engram and get something that you're guaranteed not to own, so long as such a thing exists for your account.
Let us know what you buy in the comments.
Destiny 2: Devils Ruin Review