Xur Inventory Destiny 2 – April 13th to 16th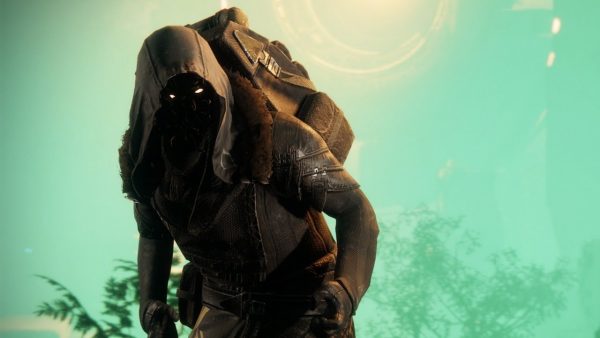 Xur is back once again and he's brought the loot of the Nine with him to share with us all. If you're new and looking to up your Power level or just want to get all those tasty Exotics, this is the guy you need to see. Let's check out what he's got then.
Exotic Submachine Gun: Riskrunner – 29 Legendary Shards
This is one of the first Exotics I got and it's awesome. The stats are 900 Rounds Per Minute, Impact of 20, Range of 55, Stability of 60, Magazine of 37, Reload Speed of 42, and Handling of 51. The hidden stats are a Zoom of 13, Inventory Size of 36, Aim Assistance of 50, and Recoil Direction 94. These are definitely average stats, but the Perks give it a real boost.
The Exotic Perk, Arc Conductor, boosts the weapon's damage output when taking Arc damage, and then resists that Arc damage further. Kills extend the overcharged state the weapon gets into when firing. Arrowhead Brake greatly controls Recoil and increases Handling Speed, Extended Mag greatly increases the Magazine Size but greatly decreases Reload Speed, Superconductor gives bullets a chance to chain lightning and return ammo to the mag when Arc Conductor is active, and Short-Action Stock greatly increases Handling Speed.
Exotic Hunter Leg Armour: Gemini Jester – 23 Legendary Shards
This leg armour greatly boosts Mobility. The Exotic Perk, Misdirection, disorients nearby enemies and removes their radars when you dodge. I'm not saying this is useless, but it's not the best sounding Exotic in the world.
Exotic Gauntlets: Doom Fang Pauldron – 23 Legendary Shards
These Gauntlets increase Resilience and Recovery. The Exotic Perk, Horns of Doom, recharge your shield throw with shield bash kills. Any melee kills will also recharge the Sentinel Super Shield. IF you want to be a Captain America cosplayer in Destiny 2 then having these is a good start.
Exotic Warlock Chest Armour: Wings of Sacred Dawn – 23 Legendary Shards
The best looking armour in the game boosts Mobility and Recovery. The Exotic Perk, Tome of Dawn, suspends you in midair for a short time while aiming in the air. Any precision hits will extend the effect.
Out of everything this week I'd actually say go for the Hunter Leg Armour because I've never seen it before. However, the Warlock Chest Armour is the prettiest thing in the game, so you'll have to make the choice based on your personal preference. Let us know what you purchased in the comments.
Destiny 2: Devils Ruin Review