What is the Destiny 2 Shader Revamp?
Thank lord they're no longer going to be consumable.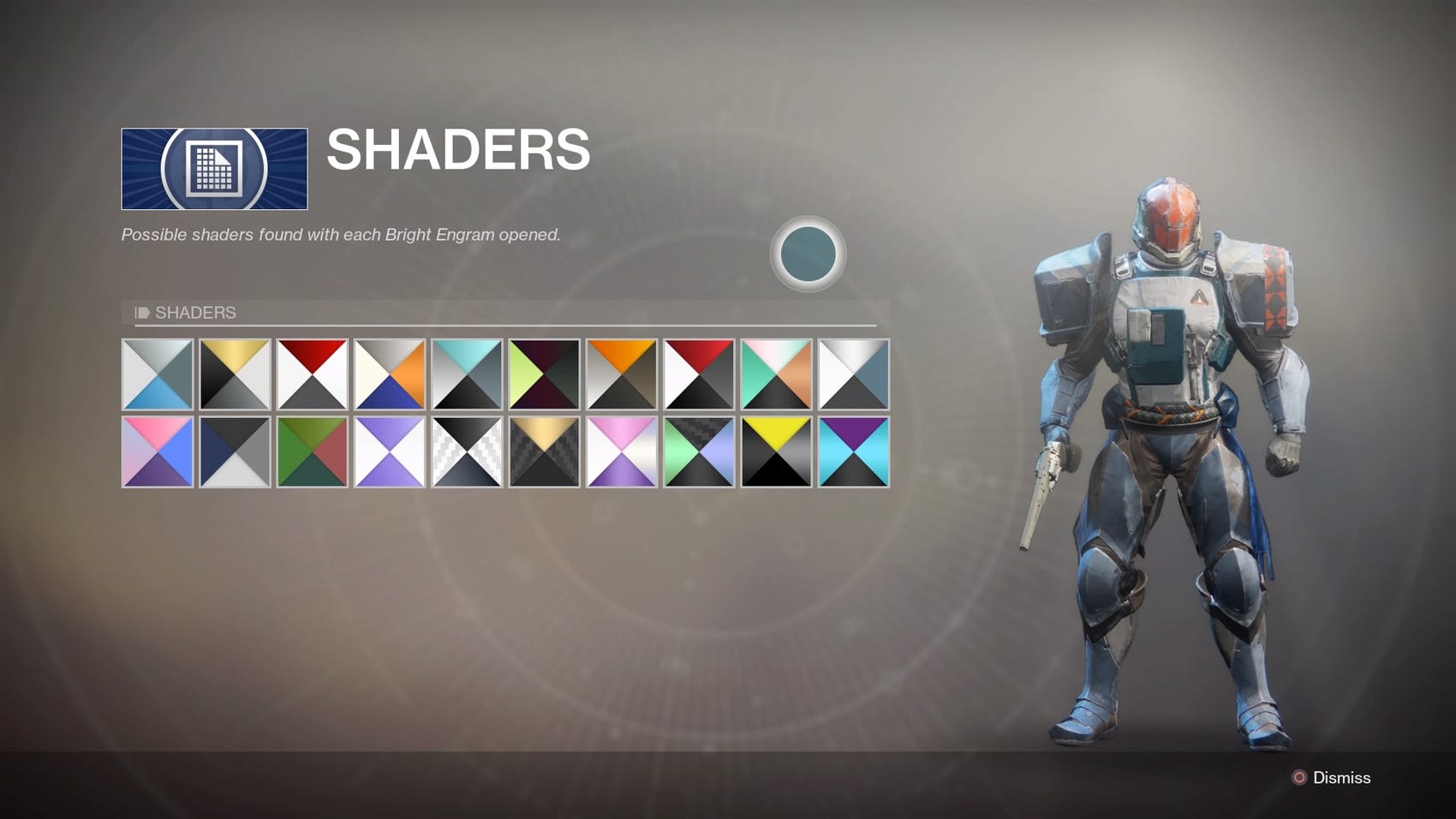 There's a big Destiny 2 Shader revamp coming, and it's going to change every Guardian's life forever. Since the dawn of Destiny 2, Shaders have been a consumable item that we've had to store up in our inventory. We could use them on weapons, gear, and even our Sparrow and ship. However, they're finite. Some were only available from special events, and we wouldn't want to run out of them, would we? So they've been sitting in inventories for years. That's all set to change now though.
From the start of Destiny 2 Season 14, Shaders will all be removed from our inventories. That's right, they'll be taken away by Bungie. In fact, Bungie is encouraging us to delete them all. This is because Shaders are getting an overhaul, and every Guardian is calling it the big Destiny 2 Shader revamp. From Season 14, which starts on May 11, Shaders will be permanent unlocks. You won't need to save them up and only put them on certain weapons ever again.
This is huge news. It means that every Shader that drops is yours forever. You can strap it onto anything you want, and run with it on as much gear as you can carry. With no limitations, there's no reason to hold back from experimenting with these shaders.
The other fantastic aspect of this is that Shaders won't be filling up our inventories anymore. Every time I get them, they go to the Postmaster. That's because I'm saving some, and I've even deposited countless dozens into the vault. I keep them, like many Guardians, because I'm a collector. I don't want to be without them. Particularly those from events like Crimson Days.
As for why it's taken Bungie so long to implement this, I have no idea. Maybe the developers thought having more consumables was a good idea. With Destiny 2 transmog about to be a thing though, there's no reason to hold onto such an archaic system.
We hope you're all as excited about this change as we are. For Destiny 1 veterans this is going to be a huge change from the norm. In fact, it's completely bonkers, If you'd told me this would be happening when I was steamrolling Destiny 1 content, I'd have called you crazy.
Let us know what you think of the Destiny 2 Shader revamp in the comments.
Destiny 2: Devils Ruin Review