Hawkmoon Is Returning In Destiny 2 Beyond Light
Luck in the Chamber might not be returning, but the weapon that made it sure is.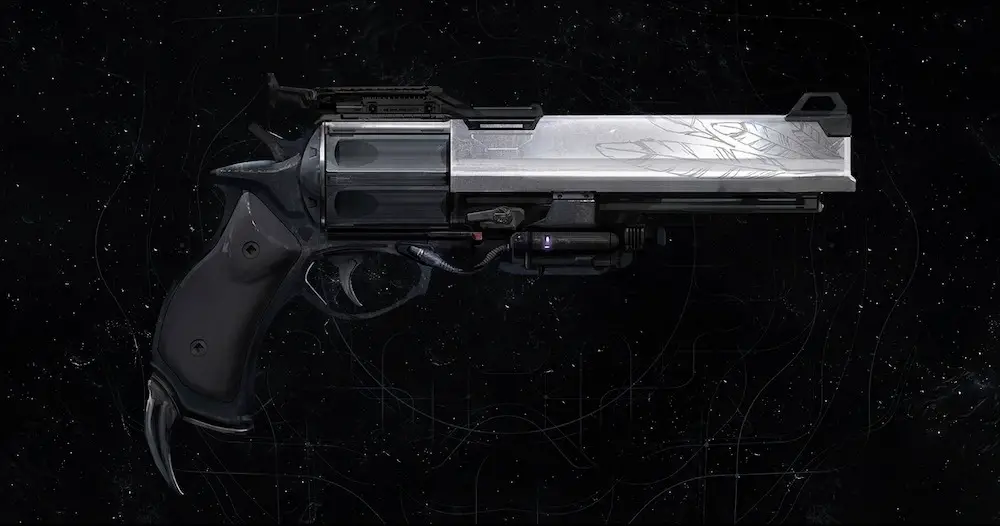 During their recent charity livestream, Bungie shared a little look at some of the content that's going to be coming to Destiny 2 with this year's big expansion, Beyond Light. The only thing that everyone really cared about though, was the return of Hawkmoon.
I Love Hawkmoon
Much like all of you, I love Hawkmoon. It's an awesome Exotic Hand Cannon that basically handed you one lucky bullet per magazine that would deal a massive amount of damage. It also had superb stability, and just felt really nice to use across all game modes.
Luke Smith revealed Hawkmoon as a charity stretch goal, when donations hit $500,000. He added that the weapon will retain that focus on luck, but it's gong to be tweaked somewhat in Destiny 2.
Since Hawkmoon could basically give you three super powerful shots in a row in Destiny 1, it needs a rebalance to bring it into line for Destiny 2 PVP. I think that a good change would be to give every bullet a random chance of being overpowered, which increases with every shot that you land that doesn't deal increased damage.
This would make using Hakwmoon almost like playing Russian Roulette, except you're playing it with other Guardian's bodies. The more shots you land, the more of a chance you have of landing a big powerful shot with the next one. That shot should really be a precision shot kill if landed correctly, otherwise using Hawkmoon is going to feel cheap.
On top of this Hawkmoon reveal, Bungie also touched upon some other content that's coming to Destiny 2 with Beyond Light. The first was a look at 'Stasis', the new element coming to Destiny 2. The second was a new weapon that we'll discover on Europa. I can't wait to go there.
Mtashed actually did a really good video that captures all of this, check it out below.
I can't wait to get my hands on Hawkmoon again. I really enjoyed using that weapon in Destiny 1, and I'm going to be using it all the bloody time as soon as I can grab it in Destiny 2. Let me know if you'll be the same, and what you think of this weapon, in the comments.
Image Source: GameSpot
Destiny 2: Devils Ruin Review