The Pyramids Are Here For Us
the Pyramids have come to our system, but are they actually here for Guardians more than the Traveler?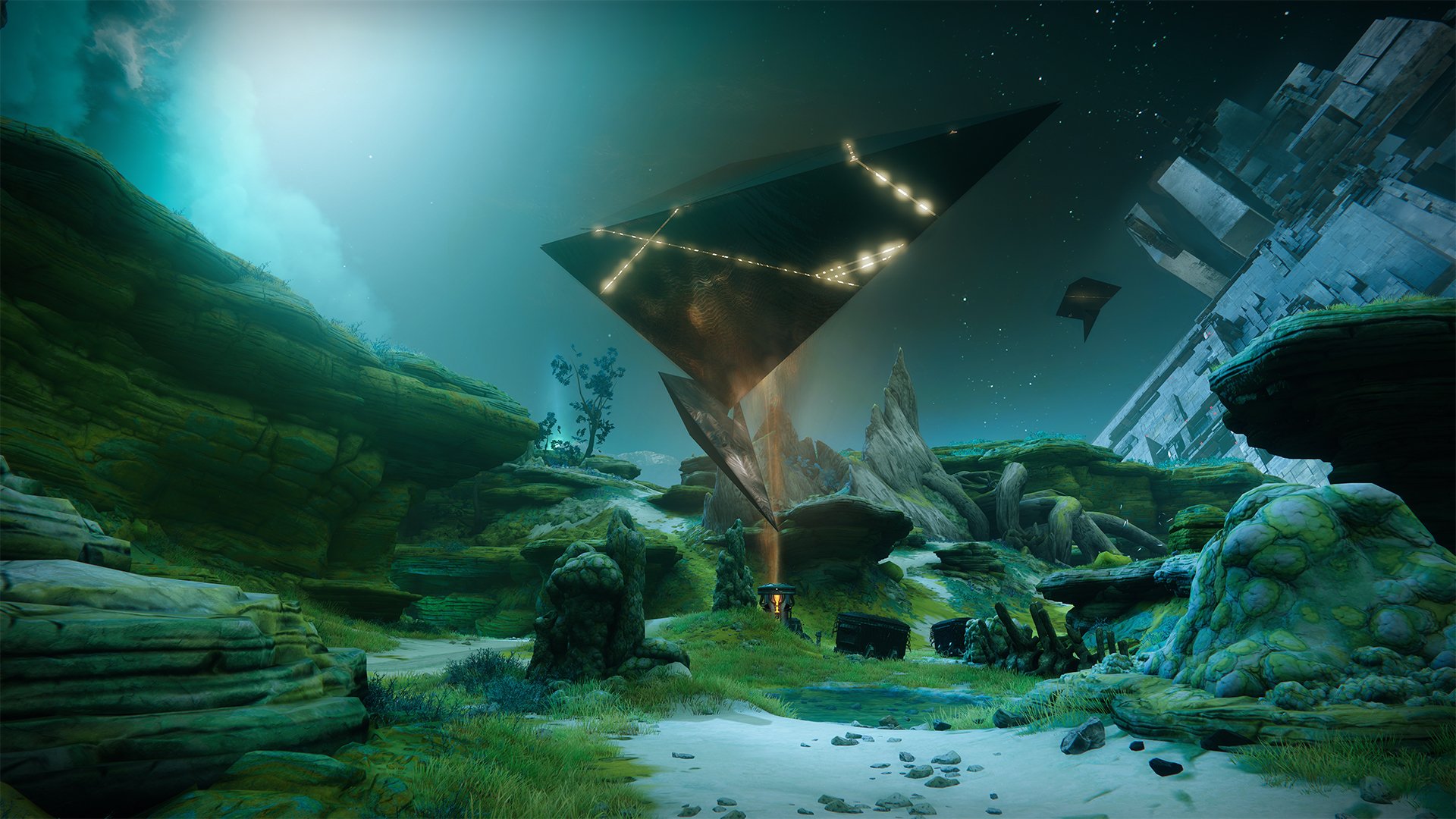 With last week's reset, we got the final Interference mission, and a new piece of lore that seems to suggest that the Pyramids have been heading to the system not for the Traveler, but for us. Check out the lore from the new mission last week.
"I do not believe the Darkness has returned to destroy the Traveler. Surely, it could have done that while the Traveler was maimed and stranded. Why wait for a sign that the Light had returned to its strength?
Perhaps the Darkness has returned for us. Guardians are the Traveler's final memorial. We are its selfless legacy and last argument.
The color white—stasis, blankness, bone—
Flag of truce.
This is an opportunity. We must do as we did before. Encounter the enemy's power, learn what we can, and report back. And if we return with nothing but beautiful and violent words, then we will study them as scripture and find some way to turn the enemy's power to our use, just as it wishes to turn us to its purpose."
As you can see, this doesn't seem to reek of a race of beings out to take the Traveler from us, in fact, they barely seem interested in the Traveler at all. This being of Light, this sphere that has protected humanity over and over again, at the expense of its own structural integrity and probably life force, but the Darkness doesn't seem to care.
The Pyramids have come to our system, and they're making contact with Guardians. They want to show us that there is a power out there that we can use, one that will make us more powerful, Stasis.
This is of course the new element being introduced with Beyond Light, and it shows how Guardians are going to be tempted away from the Traveler's Light at some point. But why are the Pyramids interested in us?
The only logical explanation is that they Pyramids are interested in the Light within Guardians. Maybe the Traveler has nothing left to tempt the Darkness, which is why it's focusing on Guardians now.
This is slightly scary, because it means that the Darkness wants us, and we're clearly willing to give ourselves over to it. With the lines between Darkness and Light already being etched in the sand, which side will you stand on later this year?
Image Source: PlayStation Lifestyle

Destiny 2: Devils Ruin Review