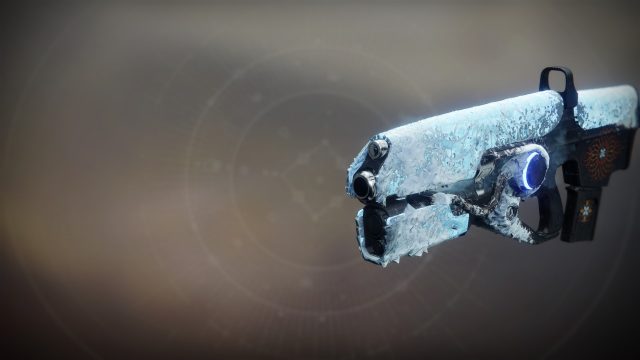 While all of you are probably really focused on donating Polarized Fractaline for Empyrean Foundation right now, you should also be aware that a big buff has come to one of the most underrated weapons in Destiny 2, Hard Light.
We haven't covered Hard Light in any detail since Xur was selling it in 2017, but that's mainly because it's been a pretty garbage weapon of late. The issue with it is that you can't really use it to kill much if you want to hold that trigger down. Aside from the damage being pretty abysmal, the recoil on Hard Light has been bloody ridiculous, leaving you staring at the ceiling before you were aware that you were even firing.
Now however, all of that's changed. With Update 2.7.1 came a buff to the stability of all Auto Rifles, including Hard Light. In practice, yes this does improve the weapon dramatically, and you can do even more to make it better. Stick on a Masterwork Catalyst for stability and you've got a fairly useful weapon here, one with a devious Intrinsic perk.
The Intrinsic perk on Hard Light, Volatile Light, makes the rounds that it fires have no damage falloff, resulting in full damage regardless of range. Shots also overpenetrate targets, and they'll ricochet off of hard surfaces as well. To top things off, the damage of a shot after it's been bounced off of a surface is increased if it manages to hit an enemy.
I've had a great time with Hard Light. It's awesome for trick shots, killing enemies from behind a corner without even looking at them. However, that stability is a really issue, particularly for someone like me who really values being able to see what I'm doing. Now though, I'm massively tempted to come back to it.
With rumours that Trials of Osiris is going to return with what is thought to be called Season of the Worthy, having a trusty Exotic weapon has never been more important. Hard Light is a solid weapon for PVP, even though there are plenty of others that will deal more damage out there. The option to kill an enemy before they round the corner and kill you is something that I've always enjoyed, and Trials of Osiris is the perfect place to show this skill off.
Let us know in the comments if you're excited to get back to using Hard Light again.
Image Source: LightGG