Destiny 2 Warmind Reveal Stream Recap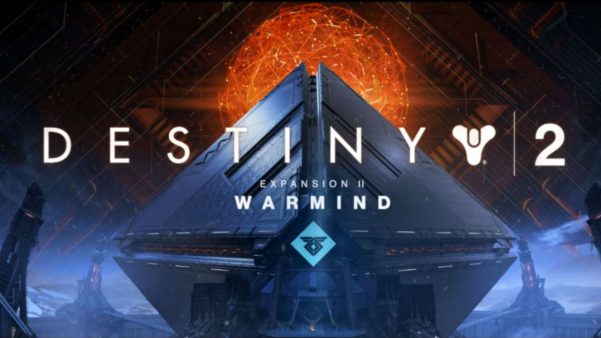 Last night Bungie held a reveal livestream for Warmind, the second expansion coming to Destiny 2. We've recapped all of the details for you just in case you missed it or can't find a VOD anywhere, but if you do need one try this. Now let's get into what they revealed!
So during the initial discussion before the stream really kicked off the developers talked about the content a a package very briefly. We have on the way a new Raid Lair, PVP Ranking, new PVP maps, a new endgame activity that has not been revealed, a new location, and a new story.
As far as the story goes, we're heading to Mars. Specifically we're heading to the polar ice cap of Mars, where Rasputin has awoken and set off a chain of events. Warsats are raining down upon the planet, and they're causing the ice to melt. For the landing area that Guardians get to explore this means that there's a desert emerging from directly below the sheer cliffs of Ice that once covered the polar cap.
As the ice caps recede they uncover a time capsule, Clovis Bray. This is the cradle of invention, and the birthplace of all of the technology we now have in the Destiny universe. Incidentally it's also where Rasputin was built, and his stronghold is right there.
Of course it wouldn't be Destiny 2 if there wasn't a new race of enemies to contend with literally emerging from below our feet. This is where we meet the Frozen Hive, or Frost Hive. They're not explained too much in detail but they do form the basis of the new Horde Mode coming with Warmind. This is known as an escalation, with Guardians fighting up to 7 waves of Hive. Interestingly the streamers at the recent Destiny community summit only managed to make it to wave 3.
As was leaked by the images found on the Playstation Store and Microsoft Marketplace, Ana Bray will play a core part of the story in Warmind. As someone who has been part of Clovis Bray since the beginning she's hugely knowledgeable in what's going on.
Bungie move onto the Escalation Protocol, an encounter that forms part of the endgame of Warmind. The developers say that this is just once answer to the statement that Destiny 2 could be harder, very exciting. The encounter is activated by interacting with an embedded piece of Rasputin.
The event lures Hive from around Mars right to your position, with each wave increasing in difficulty. One Guardian can interact with the device and start the event, but any Guardian can jump in and play with those taking part. At the end of each wave there is a boss, with a final special boss at the end of wave 7. the final wave boss is unique and will be a challenge for everyone, even those who are experts.
Escalation Protocol rewards Guardians with unique Legendary weapons that have specific perks which will help you in the event, but also in general in other areas of Destiny 2. There's also a Rasputin-themed armour set which again is specific as a reward from this event. chests are rewarded at Waves 3 and 5, but the most desirable rewards will come from the end of wave 7.
The developers talk about Armoury codes, which are used to get special weapons in the event to help win a wave. The Valkyrie is one of these weapons, and it's like a spear of Rasputin technology which works as both melee and ranged, decimating foes with hits and with AOE damage.
The stream moves onto Season 3 updates after this. Two important features are revealed, private matches and Crucible Ranks. Ranks come in two forms, Valour goes up when you win but not down when you lose and is more a show of your time commitment, and Glory which is attached to the Competitive playlist only and goes up and down with wins and losses. There are streaks for both of these Ranks, rewarding you more for wins in a row and hurting you more for losses in a row. Crucible rewards will also be changing, but all will be revealed on Day 1 of Season 3.
But the Crucible will also be rewarding new weapons and armour with Valour and Glory Ranks. There will be a specific weapon each Season, and for Season 3 it's Redrix's Claymore. The weapon is the first with a new Perk, Desperado, and it increases rate of fire with the same Impact, very intense.
Private Matches are something that's been in Destiny 1 for a while now, and the core of this mode is a return of the same. It's super in-depth but not into the pointless nitty gritty stuff such as time of day, but if the community demand it enough I'm sure it'll be delivered.
Finally we're onto Sandbox tuning and weapons have been made to feel more powerful, as detailed by the roadmap previously. Bungie hopes that we'll feel more effective with our weapons from Season 3 onwards but also like everyone's on the same playing field.
Image Source: GameInformer
Destiny 2: Devils Ruin Review