Destiny 2 December Vendor Updates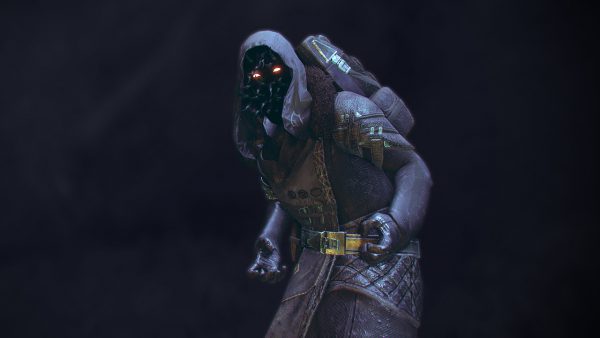 As part of their blog post on the state of Destiny 2 Bungie have given us a wealth of information on how they'll be altering vendors in December.
Firstly I think it's important to talk about how Xur is being altered. Don't panic, we won't be seeing the same old Exotics from him on a regular basis because we now have an option to avoid ever getting another duplicate again.
Once the December update goes live you'll be able to buy a Fated Engram from Xur with Legendary Shards, how many hasn't been confirmed. These Engrams decrypt as Exotics, either armour or weapons, that you don't have. As a collector I am very excited about this because it puts my mind at rest that no matter what there's going to be a way for me to get a hold of every Exotic without having to grind for years on top of the Exotic quests.
Xur will also be selling a simplified Three of Coins consumable that boosts the drop rate of Exotics for four hours as opposed to any of this percentage nonsense. These will also not stack so you don't even need to think about any of that rubbish, and these will also cost Legendary Shards so it's another place to get rid of those.
Moving onto other vendors, Banshee-44 has some updates for us. Rare Mods will now dismantle into Gunsmith Materials, with a chance to produce Legendary quality mod Components. For anyone who's after Legendary Mods specifically Banshee-44 will be selling them directly with a bunch rotating on a daily basis.
Master Rahool is going to begin selling off his hoard of Legenday Engrams for Legendary Shards, great for anyone trying to get a certain weapon.  Commander Zavala and Lord Shaxx will also be selling good now in the form of Gifts. These Gifts can be consumed in Strikes or the Crucible for bonus rewards to everyone on your team, or reward anything from Faction Tokens to Exotic Engrams on the completion of a match.
Finally vendors will be beckoning us to them at the Tower or their chosen hide away on a planet when we have enough tokens to claim a reward, and not before. Thank you Bungie for saving me hours and hours of my life.
Across the board the earning of reputation tokens is being increased. Daily Challenges will have a set number, and Cayde-6's Treasure Chests will, at a minimum, hand out reputation tokens. Strikes will soon dump a load of reputation tokens upon completion, and common destination resource tokens will have their drop rate increased to 100%. Reputation acquired per Engram is going up for destination Factions by 37% and 50% for the Gunsmith Banshee-44. Last but not least Leviathan Raid tokens will be redemed at Benedict at the moment you obtain a token, without the need for a full clear.
How do these vendor changes affect you? Let us know in the comments.
Image Source: VG247
Destiny 2: Devils Ruin Review