Bungie Promised a Destiny 2 Toaster, and Now We Have one
It even brands your bread.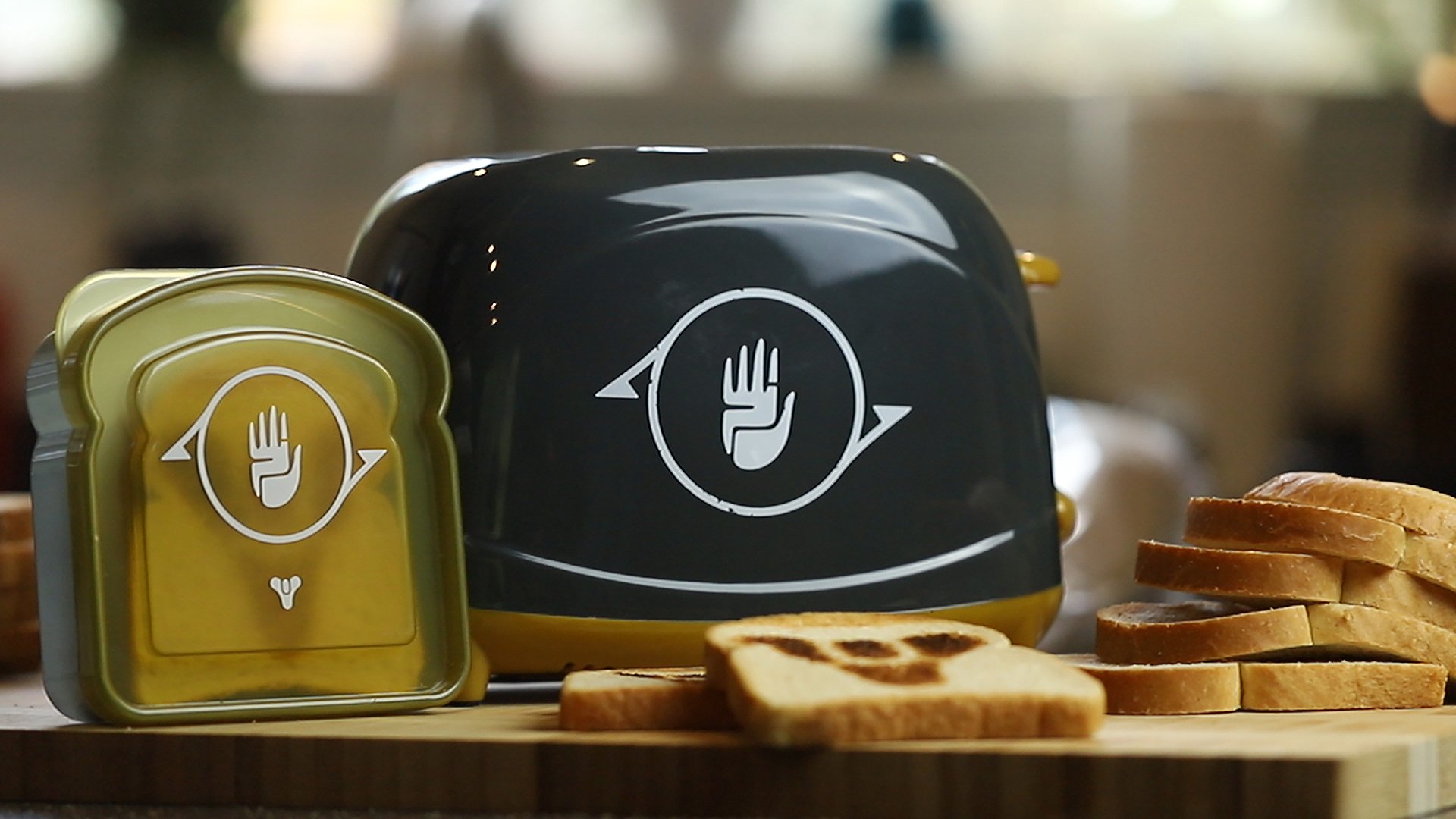 While Bungie started life as a company that may have made some promises it didn't keep, it's shifted away from that significantly over the course of Destiny 1 and 2. Under the control of Activision, the company had little say in the lies that it was forced to tell or that were told on its behalf. It actively harmed the community, driving many Guardians away. The Bungie we know and love today is one that we should be proud of in so many ways. Last week, the company followed through on yet another random promise that it made. It revealed the Destiny 2 Toaster.
What is the Destiny 2 Toaster?
It doesn't take a genius to work out what this thing is. It's a toaster that's themed around Destiny 2. It's black with a specific brand on the side, and even comes with a little sandwich box to keep your tasty toasted delights in. Not only that, you'll get a code for yet another exclusive Emblem if you purchase this bad boy. It's not going to be relevant to a tonne of Guardians, but it does represent the sheer depth of fan service that Bungie is willing to go through.
Where did the Destiny 2 Toaster Come From?
Back in June 2020, Bungie made a promise during its annual fundraising efforts for St. Jude Children's Research Hospital®. It said that if the community managed to reach or surpass $777,777.77, then it would make a toaster. Soon after, "Get the Bread!" was being spammed in all Destiny 2 stream chats. It was a total mess. However, Bungie has been true to its word, and now it's made an actual toaster that's branded around Destiny 2 for everyone to purchase.
This toaster boasts EU 220 – 240V ~ 50-60 Hz 600 – 700 W, has space for two slices, and is available to pre-order right now. I'm going to say that two slices is enough for anyone living by themselves. As a father and husband, I need four slices, so this thing isn't quite going to be enough for me. Still, it's a Destiny 2 branded toaster, and I love it.
Let us know if you'll be buying this for fun, for the Emblem, or for actual toast making in the comments please.
Destiny 2: Devils Ruin Review