Banshee-44 is Getting a Job Reclassification in Destiny 2 Season 14
We all have to be flexible.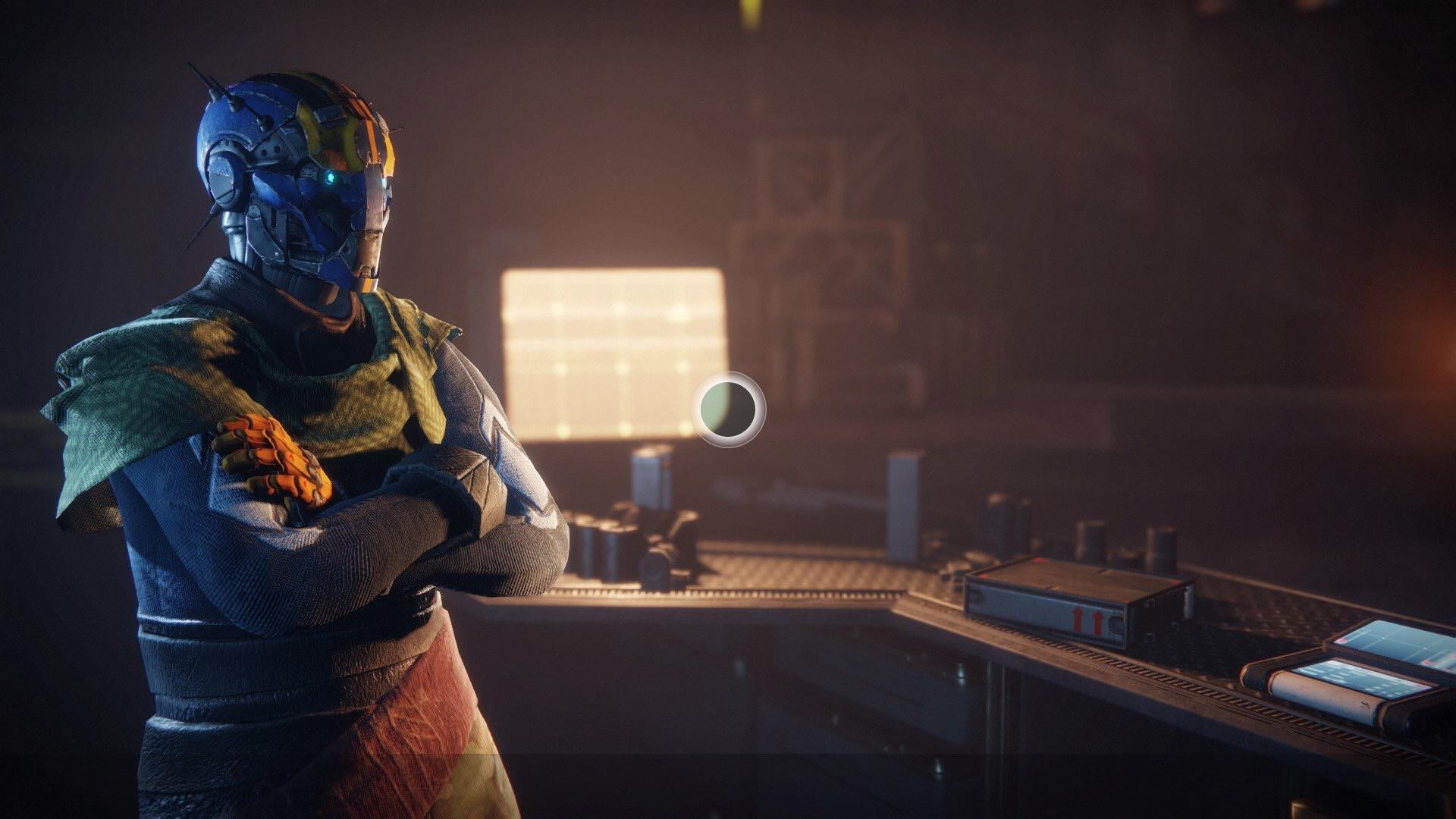 In its latest This Week At Bungie article, the Destiny 2 developer outlined two major job role changes that are coming to the Tower in Destiny 2 season 14. These jobs belong to Ada-1 and Banshee-44, the major Exos that Guardians interact with. Don't worry, it's not a job share. Well, okay it sort of is. Let's get into what they'll be doing from Season 14 onwards.
As we all know, Season 14 will bring the addition of Transmog to Destiny 2. Ada-1 is going to be the main vendor for that. It's nice to see her getting an actual job, since she's basically redundant right now. She'll be the vendor to come to if you want to transfer some armor or a weapon and have it made into an Ornament. However, she'll also offer some other services.
Ada-1 is also going to be your main source of mods and resources that would usually have a place with Banshee-44. His inventory is pretty bloated, so Ada-1 has offered to take over a portion of it. In addition, she'll be selling one armor set with random rolls on a weekly basis. This might be a good way to build up your collection of armor sets as Ornaments.
Moving onto Banshee-44, he's losing a lot from his inventory. However, he's also now going to be offering all Guardians a range of weapons. These will change on a weekly basis, and will have different roles each time they appear. Bungie says that the idea here is to offer Guardians a chance at weapons they may not have been able to pick up.
With Transmog finally coming to the game, it's actually going to pay to have at least one of everything. You can transform them all into Ornaments and use them whenever you please. Looking at it with hindsight, this is really something that should have been implemented in Destiny 1.
So those are the job role changes coming with Destiny 2 season 14. There isn't long to wait before that season drops. Just a few weeks. Make the most of Season of the Chosen, the best season in Destiny 2 to date, while you can. you never know, season 14 might be rubbish. Only time will tell.
Destiny 2: Devils Ruin Review