The Dinosaurs Won In Destiny 2
You'll have to wait to get your hands on them though.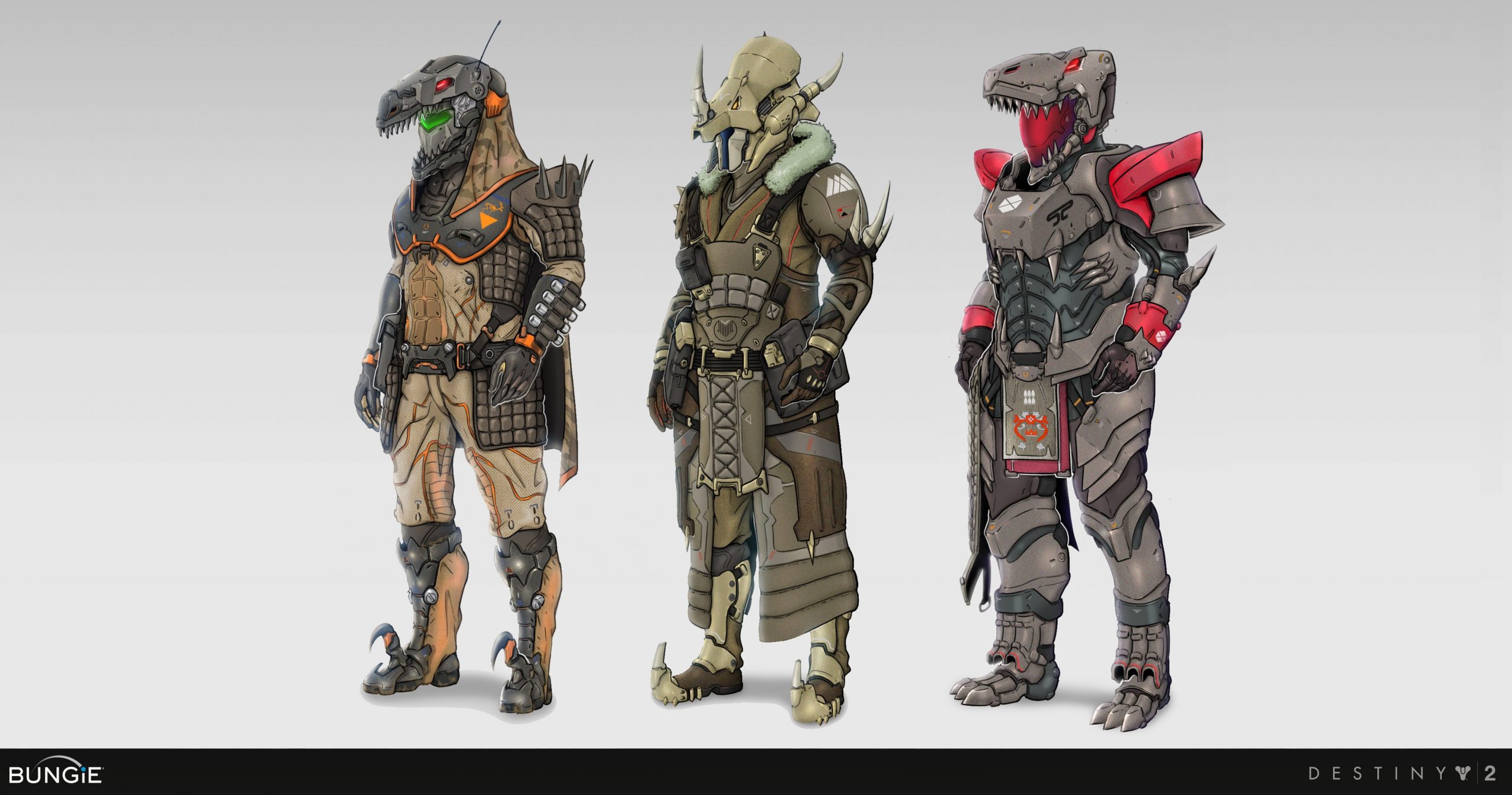 Earlier this week, we had an opportunity to decide what the armor all Guardians can earn during The Festival of the Lost 2021 will look like. There were to choices. Monsters or dinosaurs. I'm very pleased to say that my favorite, dinosaurs, won out. Bungie reported this in their recent This Week At Bungie Article, and I can almost hear the crowds of Guardians clapping and celebrating.
I'm even more pleased to be telling you that the dinosaur armor won by quite a long way. The votes were very skewed, with dinosaurs getting 81 percent of them, and monsters only a measly 19 percent. That is a very clear difference, so I don't think anyone can argue that we all didn't give it a decent go.
The thing to bear in mind here is that this armor isn't just going to influence what we're wearing for the Halloween festival later this year, it'll dictate everything. Bungie and their extremely talented developers are great at coming up with loads of themed goodies that we have to collect. This year, I can see almost everything being themed around dinosaurs. You. never know, maybe The Haunted Forest will be as well.
I think we should expect to see a weapon that is covered in dinosaur bones. It will complement each of the armor sets that we can earn, and I think there should also be a selection or Ornaments that can theme it around specific dinosaurs.
It didn't really matter which side won, Bungie was always going to go all-out on this. I can't wait to see what they come up with to make Festival of the Lost just a little bit more special this year. Given that we're now not getting an expansion in 2021, I think they can probably spare the time to build this into a proper event instead of a rerun.
Hopefully, this won't cause a rift in the Guardian community. I can see something starting to appear, but I think it's more driven by class than it is by the love for one particular theme overall. Let us know what you thought of this armor in the comments.
Destiny 2: Devils Ruin Review