Guardian Makes a Mote Nightlight Inspired by Destiny 2
Maybe it makes them feel safer.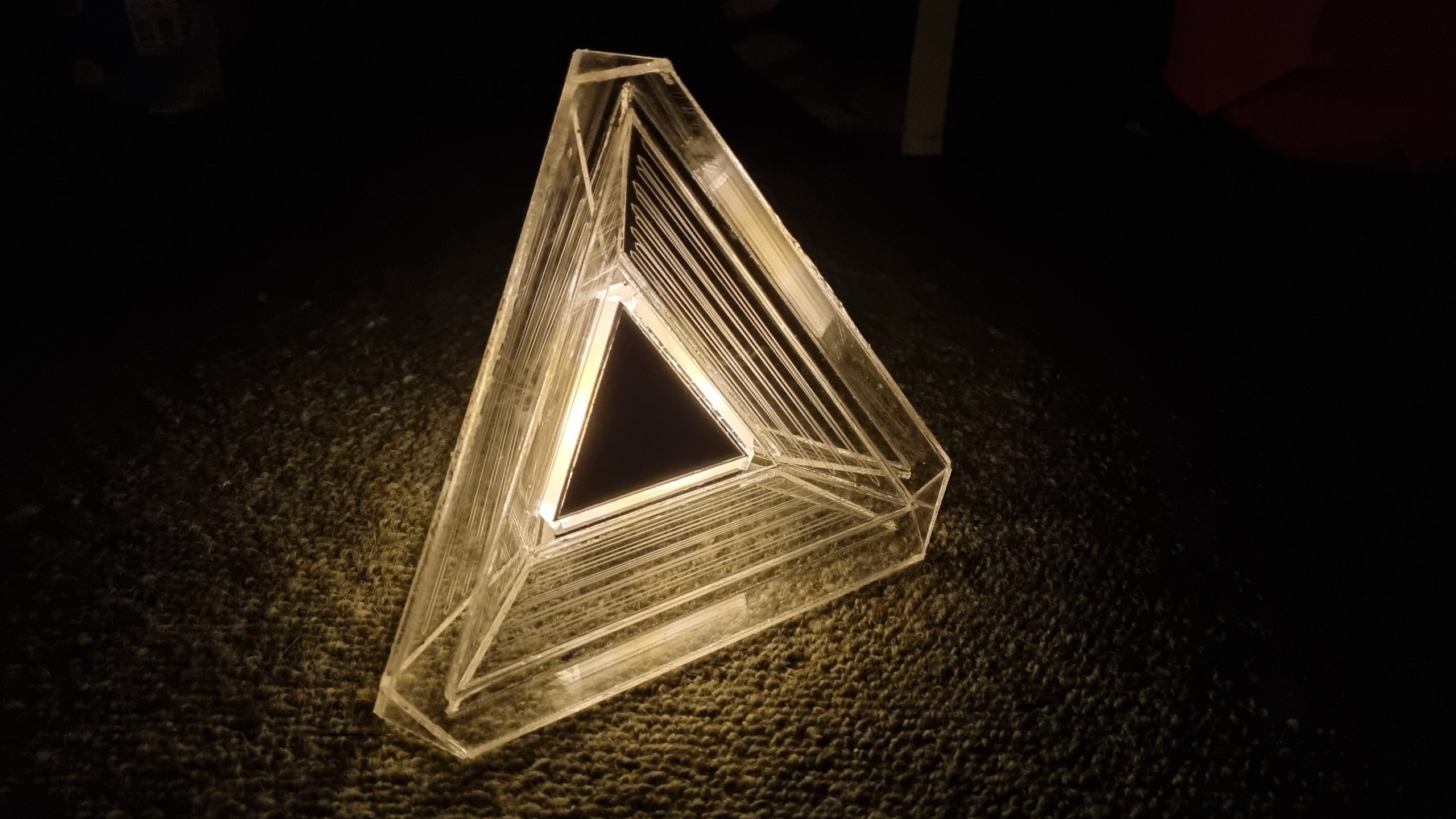 Sometimes Guardians seem way too busy to do anything but play Destiny 2 or complain about Destiny 2. I get it because there's always either a lot to play through or nothing at all, meaning we all have great grounds to do both of these things. Sometimes though, Guardians come along to surprise me, and I love it when they do because they're always showing off their creative flair. This one Guardian, in particular, has taken their love of Destiny 2 and made a nightlight, and it looks pretty awesome. It might give you a sense of dread if you're a Guardian who has to pick everything they see up though.
Destiny 2 Mote Nightlight
As you can see, it's a pretty decent replica of the real thing. What I love most is that it retains the visual representation without compromising on the functionality of the item itself. It's meant to be a light, but not one that's so bright that it keeps you awake. This thing is designed to be a bit of background light to keep the monsters at bay. However, it also has a much darker, more sinister side.
You see, I like to think that this Guardian has made this nightlight for a much darker reason. They love having friends over, and playing with them over Discord. however, they also love messing with them. If this were me, I'd have the Mote Nightlight on in the background to constantly annoy my fellow Guardians, making them think that there's always one more item that needs collecting.
Destiny 2 is, by its very nature, a game about missing out sometimes. You don't always pick everything up, and most of the time it's these Motes that you're missing. Imagine seeing one on your screen while playing Dungeons & Destiny or something like that. It would drive me bonkers, and I know it would do the same for most other Guardians too. I couldn't imagine going over to a house and seeing this without stealing it. After all, it's in our nature as Guardians.
Let us know what you think of the nightlight in the comments. Hit up the creator on Reddit to see if they'll make you one if you're interested.
Destiny 2: Devils Ruin Review