Bungie Seems To Be Making Content To Watch Rather Than Play
Gladd, probably the biggest Destiny 2 streamer on the planet, is taking a break from the game because the latest content just isn't up to scratch.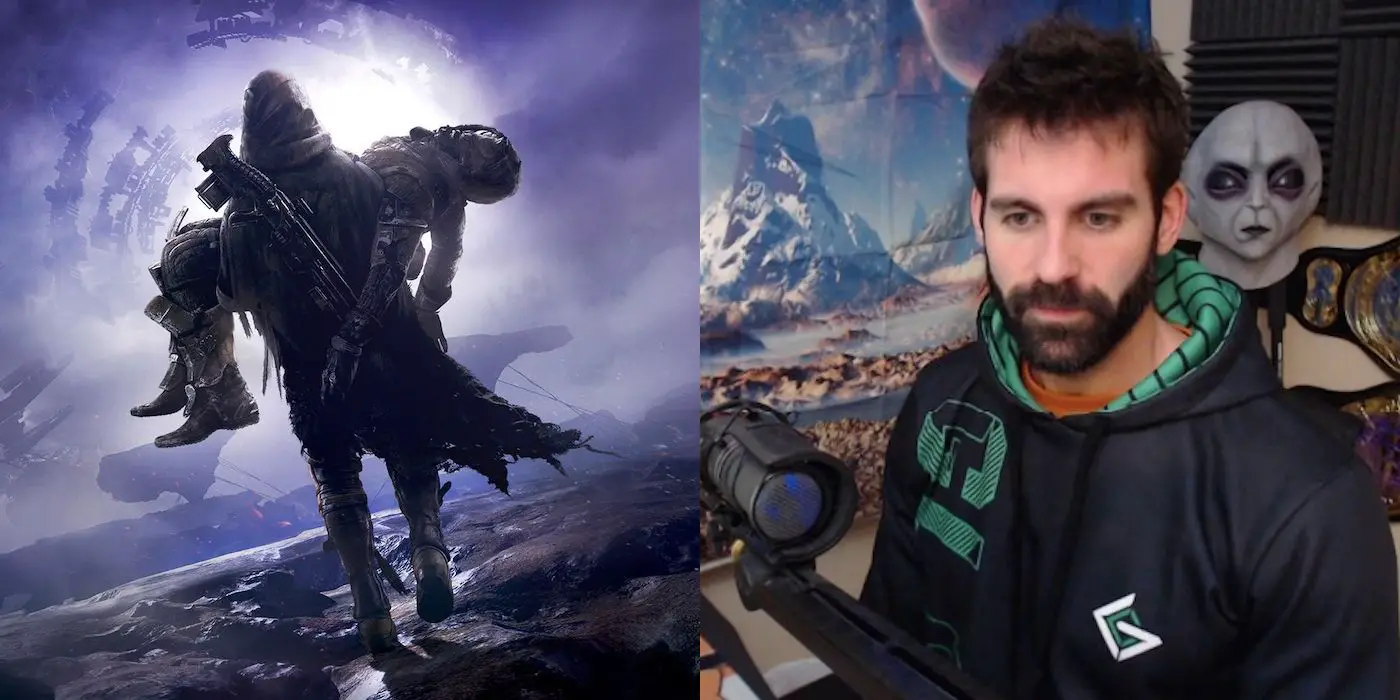 Last week, Bungie revealed exactly what Grandmaster Ordeal difficulty is for Nightfalls. It brings a brand new seal to earn, and the hardest challenge that there possibly could be, in PVE at least. The problem is that it's more of a spectator event than an actual activity.
After the reveal, Twitch streamer Gladd took to Twitter to chat about how he felt about it. He even went as far as saying that he was too deflated by the news to play Trials of Osiris, or stream Destiny 2 for the next two seasons after Season of the Worthy.
Destiny Is A Game, Not A Show
Gladd is a massive Destiny 2 streamer, probably the biggest. For Bungie to lose him because their latest addition to the game feels too empty is a big loss, but it's their own fault.
The reason that Gladd is not going to be streaming is both because he doesn't want to take on a super tough challenge for no additional reward, and because it's all too much. Bungie has changed how Destiny 2 plays as a game with the new seasonal model, and for some of us Guardians, it's just putting us off more and more.
Grandmaster Ordeal has a very high Power Level requirement, 1025. Most Guardians won't be able to get in just because of this, so they'll just have to watch streams of others playing it if they want to experience it. In one way, the lack of exclusive rewards means that the majority of Guardians won't be missing out.
However, Grandmaster Ordeal also shows that Bungie is prioritising the aspect of Destiny 2 as a watchable piece of content, rather than a playable one. It's almost as if they made Grandmaster Ordeal for streamers to play and showcase to everyone else. The only issue with that is that streamers like Gladd don't want to be played like that by a developer, and they also think that the community deserves more.
Bungie could offer to pay streamers like Gladd to play Grandmaster Ordeal, but I don't think they'd do it. These streamers care about their communities, who come to watch them, not the game. They wouldn't want to sell a game to their community that they don't believe is worth it, and that's exactly what Grandmaster Ordeal is.
Bungie needs to think harder about what they want to offer Guardians in the future. If it's more activities that only the best Guardians can play, then I think most of us will just find something else to play.
What we need is another expansion. Bungie is probably working on it, but they seem too focussed on keeping the seasonal content at a pace that's almost too much for the casual Guardian to handle.
Let us know what you think of Grandmaster Ordeal difficulty in the comments.
Image Source: GameRant
Destiny 2: Devils Ruin Review