Why Doesn't Monte Carlo Have an Exotic Catalyst in Destiny 2 Yet?
We all know what it needs.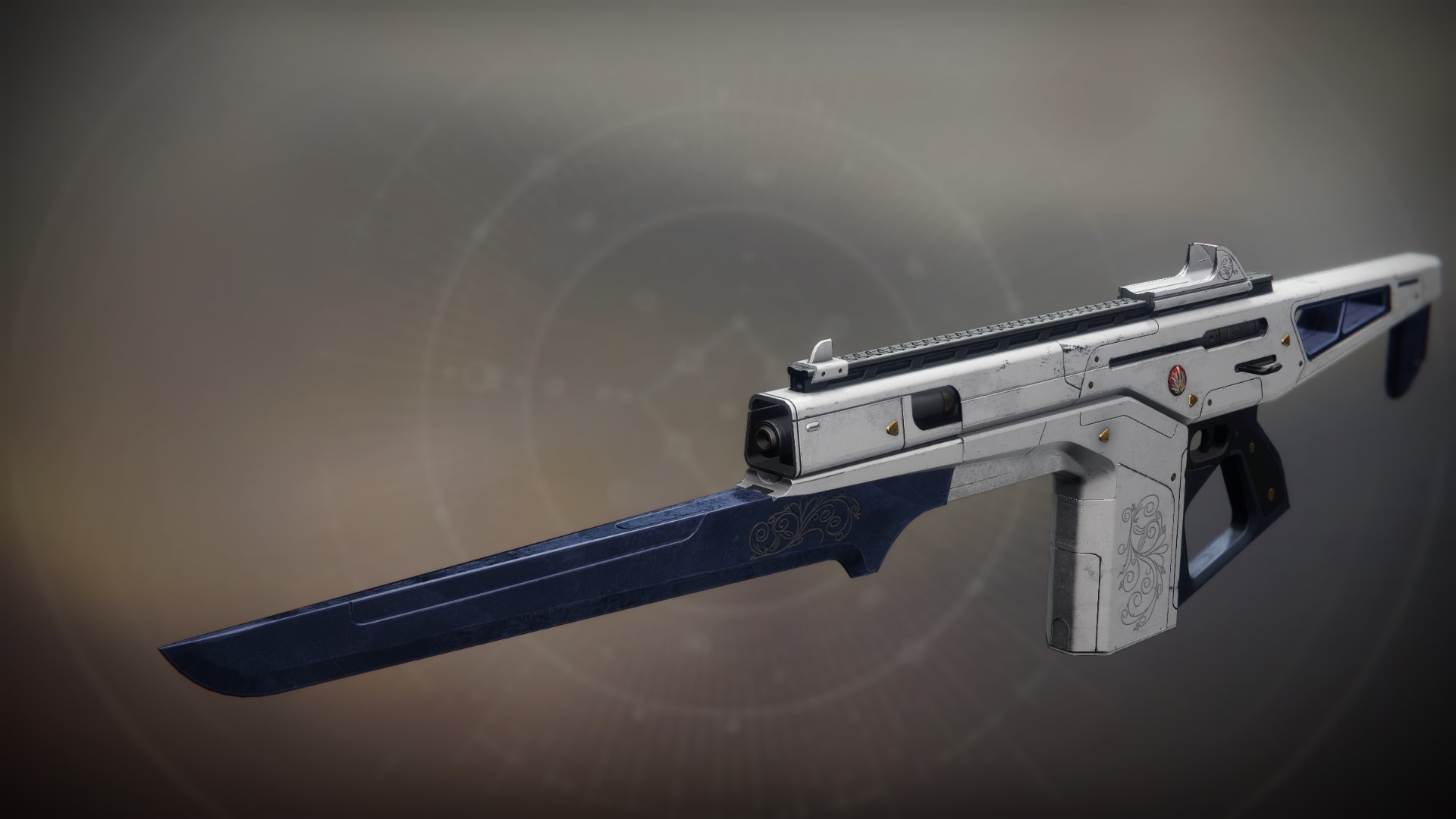 Monte Carlo is a pretty old Exotic by Destiny 2 standards. It's been with us for years at this point, I even remember using it in Destiny 1. It's one of those weapons that you know is reliable, but you'll always ignore it in favor of a new Exotic that has a fancier Intrinsic Perk, even if it's worse and doesn't fit with your playstyle at all. One thing that this weapon somehow doesn't have yet is an Exotic Catalyst. Something to help it ascend beyond its current level, and I'm sick of it.
Recently, a datamine uncovered a bunch of unnamed Exotic Catalysts for weapons in Destiny 2, one of which is for the Monte Carlo. This will almost certainly be added in the future, but we can't see what it looks like or what it does aside from allowing you to generate more Orbs of Light.
This weapon is one of the easiest to make an Exotic Catalyst for, and it ties in with the Glaives that are being added with The Witch Queen. Stick a sword on the end of it and have it alter your melee attack to be a one-hit kill from stabbing Monte Carlo into an enemy. It can still have limited range and damage, but what I think would work well is if it directly took your melee stats and had those applied to it.
There's no reason to ignore Monte Carlo this much, it's a fantastic weapon. It's already closely linked with your melee ability, charging it up and even providing a full charge if you're lucky. Adding an Exotic Catalyst to it that allows you to push out and stab an enemy is a very easy link to make here. All you need to do is apply a new skin and hand it to Guardians, they'll do the rest.
As you can tell, I think this weapon needs a new Exotic Catalyst pretty damn soon. It's been a long time coming, and I'm sick of seeing new Exotics getting added with a Catalyst and nothing coming to these old reliable weapons. Bungie is definitely working on it, but it's taking its sweet time doing so. I can't wait for this Exotic Catalyst to launch, it's just not out right now.
Let us know if you're looking forward to this one as well. We'd love to hear from you in the comments.
Destiny 2: Devils Ruin Review