Ticuu's Divination Looks Like The Best Bow In Destiny 2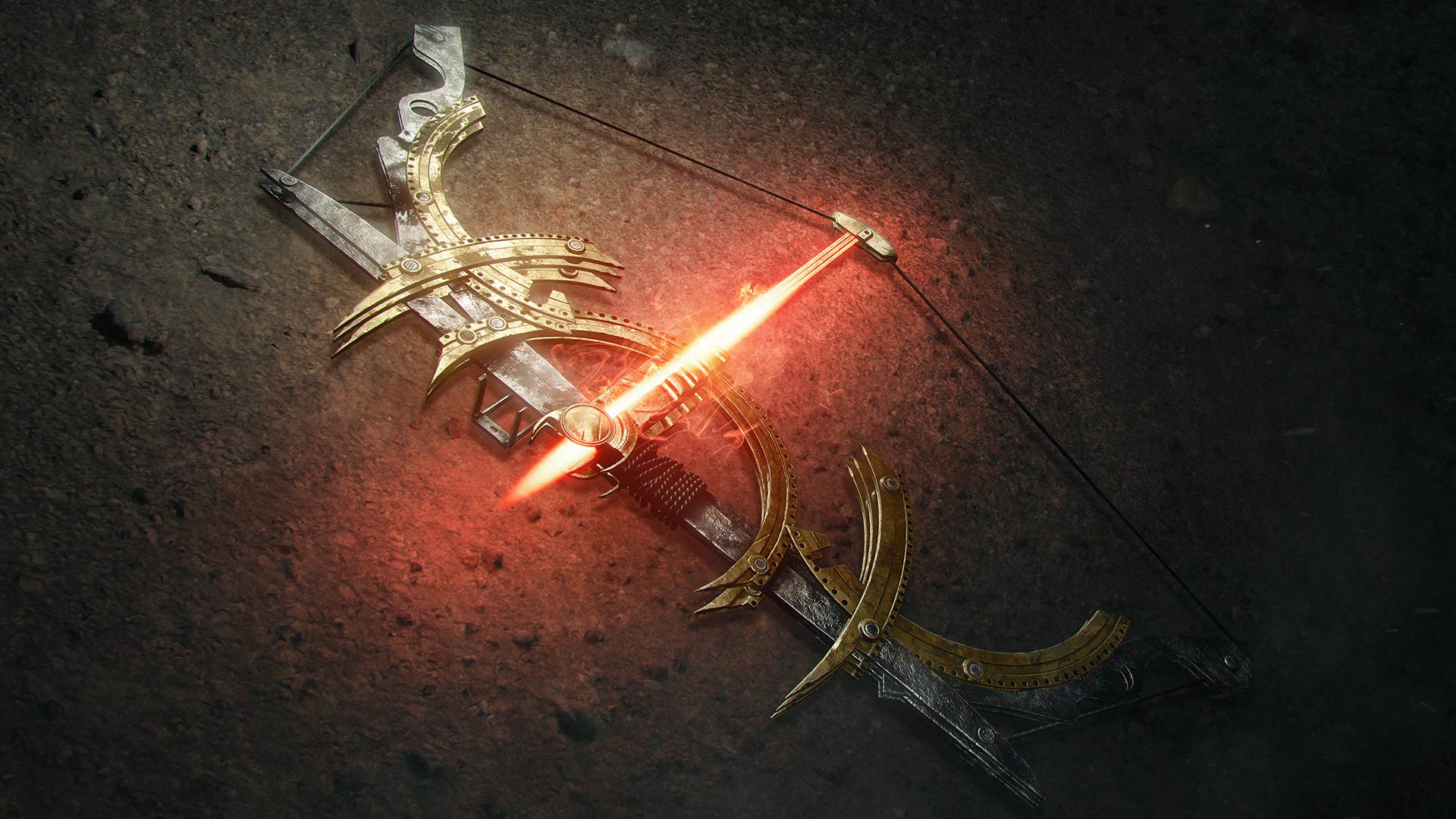 There's a new Exotic bow being added to Destiny 2 with Season of the Chosen, Ticuu's Divination. It's a golden arc that fires red hot bolts of anger into the enemy, and I can't wait to get my hands on it. This will be the bow most Guardians are chasing the Exotic Ornament for all season, and for once that's going to include me. I can't think of a better cause to chase in the game at all.
What is Ticuu's Divination?
All we know at this bow so far is that it will fire multiple Solar arrows that can track several targets at once. To me, this sounds similar to Trinity Ghoul, which is a bow that splits the arrow if you charge it for long enough. I spent a long time mastering this bow, and if Ticuu's Divination is anything like it, then I'll be mastering it too.
The difference here is the tracking element. We've never had a bow that actively tracks enemies. I'm intrigued to see just how well this works. Weapons such as Jotunn have made a bad name for tracking weapons. There, you just see giant blobs of death blasting towards enemies. There's no finesse.
With a bow like this, you're going to have a precise shot that could move around a corner to grab an enemy just as they think they've gotten away. There's little better than destroying someone when they think they've evaded you in the Crucible.
That's where I think we'll see this weapon rise to prominence. Sure, it'll be useful in PvE, but I think PvP Guardians are going to be having the best time with this thing. I can see it becoming a core part of some Trials of Osiris loadouts as well.
So on the premium track, you get this bow on level 35, but you've got to get to level 100 on the free track to earn it. To me, this feels a bit cheeky. There's always the chance that season pass holders will get it straight away, but I'm not so sure. I think Bungie is trying to entice us into buying the season passes.
Let us know what you think of this bow in the comments.
Destiny 2: Devils Ruin Review