Watch The Destiny 2 Season Of The Chosen Trailer Here
Take a look at all of this Cabal madness.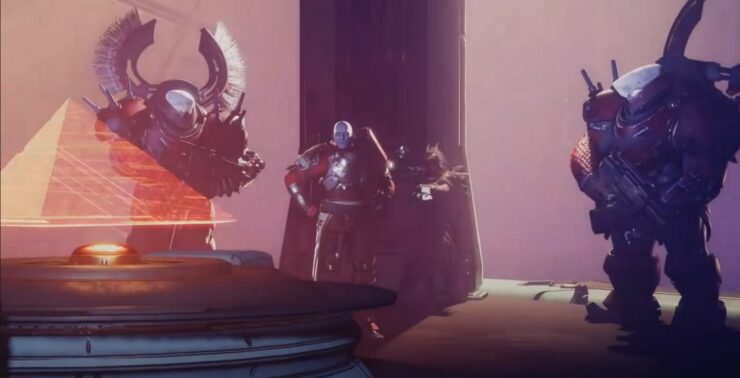 After waiting almost an entire week, we finally have a trailer for the next season in Destiny 2. This one is called Season of the Chosen, as we reported earlier today. It's totally focused on the Cabal, but it looks so much more moody and intense than any other season we've ever seen before. Can't wait? Well, it starts on February 9, so you don't have to. Check out the trailer below and read on for more details.
As you can see, this new Cabal leader sets down on Nessus and offers an alliance with the Guardians. It would all have worked out if she hadn't asked Zavala to bow. Unfortunately, since he became a Guardian, he's lost that ability. There's no way that was ever going to work. As a result, we're going to war with the Cabal once again.
We'll have our own full analysis of this trailer up on the site later today or tomorrow. For now though, I have a couple of things that I want to point out.
The Cabal have come to the system because of the Hive. They're worried about The Witch Queen, as they should be. They want to put a stop to whatever she's planning, and that's why they so graciously offered to team up with the Guardians.
Interestingly, the Cabal are definitely fighting with us on all fronts, but they're also fighting within specific battlegrounds. Maybe Zavala and this new faction reach an understanding that certain areas are for battles, while they must work together in others. I'm not sure.
Obviously we've got a new Exotic, but the fact that it's a bow makes this season truly special to me. I'm sold on it already. I also love that we're getting to kill Sepiks-Prime again in the Cosmodrome. This is the original Destiny Strike that so many of us fell in love with years ago in the alpha. I can't wait to go back home.
Let us know what you think of this new season in the week leading up to its launch. As always, join us on Discord if you want to discuss it, we're always up for a debate over stupid little facts within the lore.
Destiny 2: Devils Ruin Review