Riiswalker God Rolls and How to Get it in Destiny 2
Blast your foes out of the water.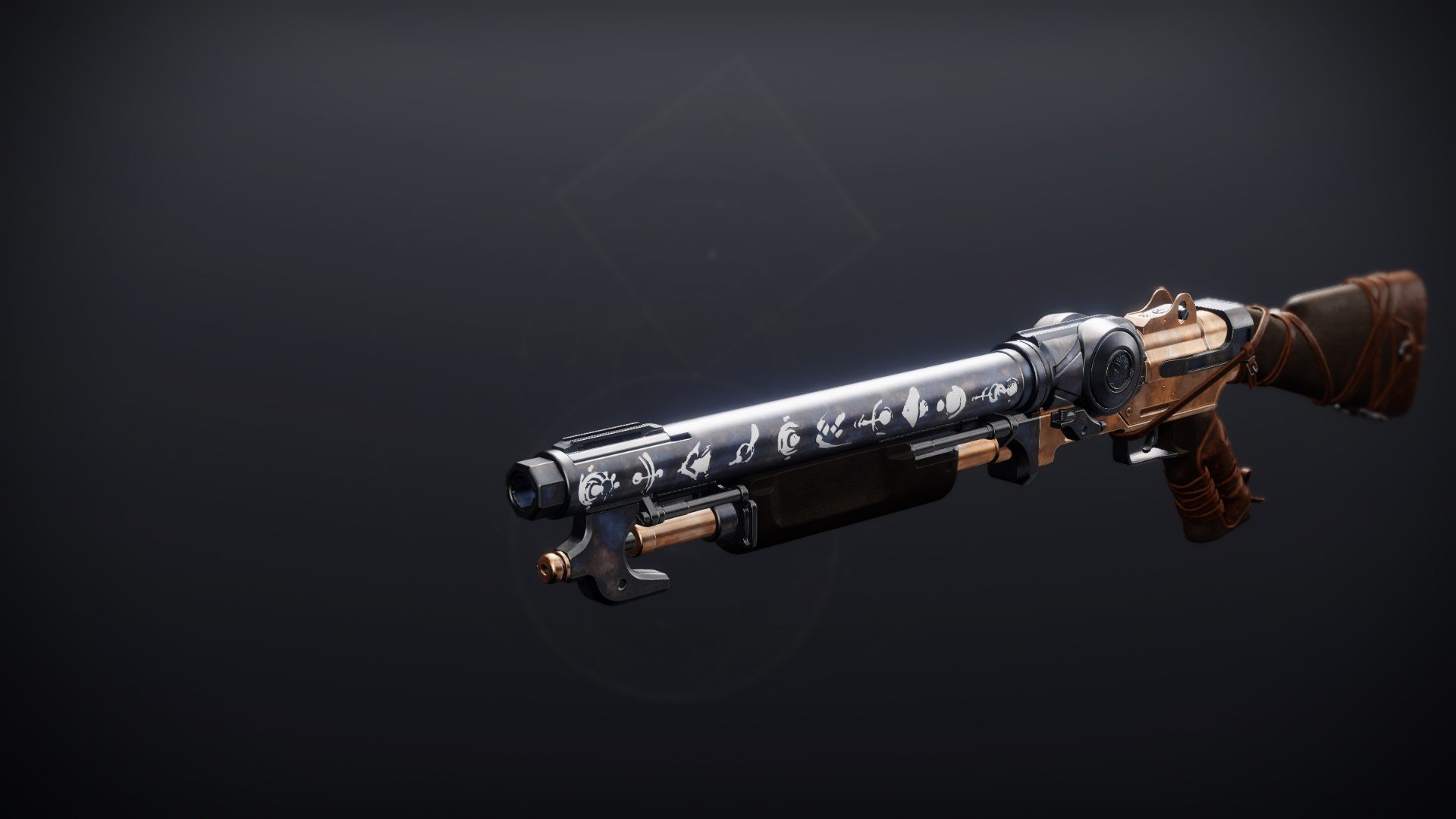 Riiswalker is a Legendary shotgun in Destiny 2. It's become one of the better shotguns to lean on when you're trying to blast Guardians away, but there are always god rolls to consider. In this guide, we're going to cover how you get this weapon, and what the best rolls for it are in the game.
How to Get Riiswalker in Destiny 2
Picking Riiswalker up is fairly simple. All you need to do is play Iron Banner. You'll get it as part of your Reputation Rewards for ranking up and it could even drop from an Engram. It's pretty random, so the more you play the better your chances of getting it. Once you have it, you'll see that it's got some pretty decent stats.
Stats
Impact – 65
Range – 69
Stability – 49
Handling – 61
Reload Speed – 66
Rounds per Minute – 80
Magazine Size – 6
Hidden Stats
Aim Assistance – 52
Inventory Size – 25
Recoil Direction – 54
Zoom – 12
Riiswalker God Roll 1
Smallbore – Increased range and stability
Assault Mag – Increases stability and rate of fire
Surplus – Boosts handling, reload speed, and stability with every fully-charged ability
Vorpal Weapon – Deals incraesed damage against vehicles, bosses, and Guardians with their super active
This is a PvE roll if I've ever seen one. It's got huge potential to rip through groups of enemies and larger bosses that could cause you trouble if you don't dispatch them quickly. If you're wanting a good shotgun for Strikes and Gambit, this is what you need to be looking to acquire.
Riiswalker God Roll 2
Rifled Barrel – Increased range but decreased handling speed
Accurized Rounds – Increased range
Quickdraw – You can draw this weapon incredibly quickly
Iron Reach – Compromised stability for massive range
This is your PvP roll. You can tell this because it's built around getting in close with Guardians. I'd even go so far as saying that this is a roll that's built for sliding into Guardians and blasting them away without them even seeing you.
Let us know which roll you've been chasing in the comments. We're curious to see if you'd prefer the PvE or PvP based roll with this Iron Banner shotgun.
Destiny 2: Devils Ruin Review