Destiny 2 Guardian Wallpaper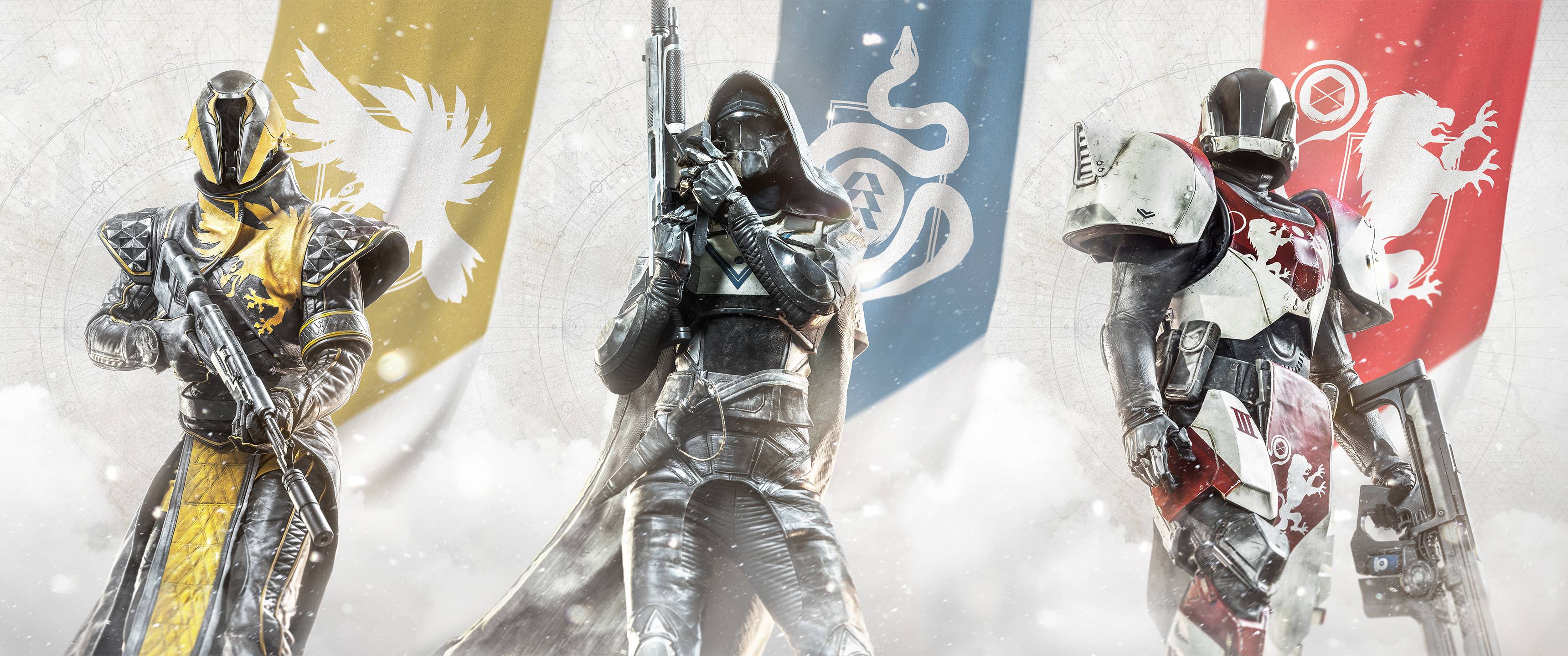 We're checking out some Destiny 2 wallpapers here, admiring them and sharing them with you to enjoy. The focus in this article is on Guardians specifically, whether it's their class, style, or race, we love it all. The thing about Guardians is that they represent our personal style and choices within the Destiny universe, and the fact that we can do so much with them makes them all the more interesting.
The above wallpaper has the three core classes from both Destiny and Destiny 2, from left to right Warlock, Hunter, Sentinel. These guys are at the core of your Destiny experience, but you need to get used to them right away because otherwise you'll be having a hard time at every point in the social spaces and cutscenes. But choosing the main Class alone doesn't determine what kind of experience you have in Destiny 2, it's all about the other abilities found in Subclasses.
The wallpaper above is for the new Hunter class, the Arcstrider. As an Arcstrider you can do quite a lot with that staff, though it mainly revolves around ripping enemies apart. This Subclass, as well as most of the other Hunter Subclasses, are focused around moving quickly around the battlefield and supporting your friends and whatever class they chose.
This Titan Striker wallpaper is pretty awesome. The Striker is basically Captain America, allowing you to throw that shield around at any enemies you can see, and it'll bounce off of surfaces to get to those out of the way enemies if you really need it to. This guy is about getting out there, in the middle of the fight and protecting others from anything too dangerous that their puny bodies might not be able to handle.
This is the Dawnblade, the new Subclass for Warlocks. This class is about being a beacon of light in the battle that everyone can rally to. When you're powering forward with this you know you're going to be the one everybody's looking at, and that's right where you want to be with  flaming sword at your side and giant fiery wings behind you.
Destiny 2: Devils Ruin Review