How Popular is Destiny around the World in 2021?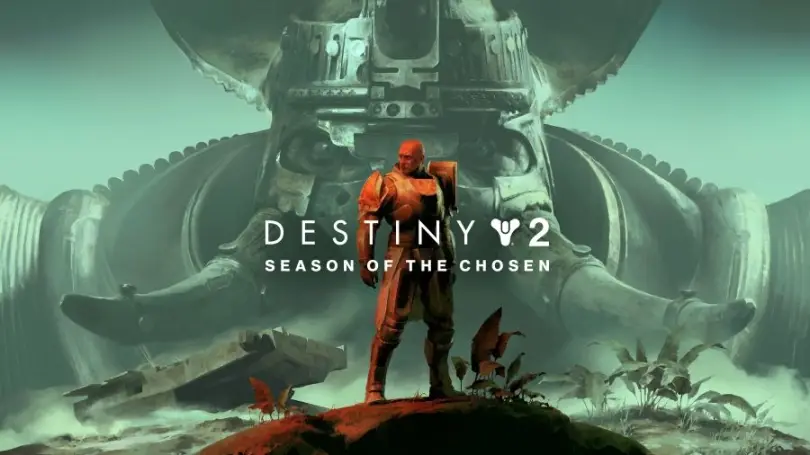 Destiny was one of the most hyped video games before it came out in 2014. Everyone expected developer Bungie to release a top-of-the-line product following the success of the Halo series. Bungie didn't disappoint and Destiny turned out to be the well-executed, deeply interactive and massively entertaining video game fans expected.
More than six years later, Destiny fans have the option to play the original game or the 2017-launched sequel. Most people prefer the newer version and it's so popular worldwide that experts think it could soon become the biggest video game in the world. Below is a look at Destiny's popularity by the numbers.
A Total Pool of 21.7 Million Fans
Destiny 2 has attracted roughly 21.7 million fans since its launch in 2017 according to destinytracker.com. The website tracks the number of players that sign up to play Destiny 2 through the official Bungie online gaming network and Steam.
On average, the video game draws in between 50,000 and one million players on different platforms. The Player vs. Environment PvE is the most played mode, attracting up to one million gamers. Crucible plays second fiddle most of the time. But it's not uncommon to entice up to 800,000 players.
The tables could easily turn in the next couple of years. The latest news from Bungie indicates the developer plans to make heavy investments on PVP. Historically, the Halo Series creator has been accused of sidelining PVP in favor of PVE. It's now challenging that perception. As a start, it plans to fix "three-peeking," the disruptive feature that allows players to see what their opponents are doing and counter them unfairly.
A Challenging 2020
Although Destiny 2 has been growing popular since its launch, it had a rough year in 2020. According to a report published on Forbes, the game's population on Google Stadia fell by a staggering 58.7%. While the coronavirus pandemic had something to it, Google Stadia took much of the blame.
Most people left the platform weeks after it launched in late 2019. By mid-2020, over half of Destiny's popularity had quit Google Stadia. The major explanation was that it offered nothing new players couldn't find on PS4, Xbox or PC.
That said, the game's population on PS4, Xbox and PC also took a hit. PC's population dropped from 494,000 in Nov 2019 to just over 400,000 a year later. The PS4 fanbase, by comparison, dropped by 50,000 while the box population went down by 40,000.
Interestingly, the gaming industry had a great year last year. Take online casinos an example. With most Las Vegas-based casinos closed, some online operators recorded an immensely high number of new customers. Dreamz, with over 1500 games and lots of bonuses, is a prime example. The Malta-based website operates in multiple countries worldwide, from Finland to Canada.
Five Countries Dominate Half the Fanbase
Many video games are incredibly popular in a handful of countries and almost non existent in other parts of the world. Destiny 2 is different. Or is it? Roughly 41% of the game's fanbase is located in the US. Add Canada and the percentage shoots to 45%.
Western and Northern Europe comes second at 29%, mainly Germany, France, Austria, the UK, Italy and Spain. Russia also features a notable percentage of the game's fanbase at 2.5%. But admittedly, this is a decline compared to the 5% market share it half before COVID-19.
Outside of North America and Europe, Japan, New Zealand, South Africa and Hong Kong are the most prominent countries with Destiny 2 players. With that in mind, Destiny 2 has a conspicuously small market share in Asia.
Nearly 300,000 Peak Concurrent Players on Steam
When it comes to concurrent players, Destiny 2's best days seem to have passed. This is according to data from analytical firm Statista, which shows fewer people have been playing the game during peak hours since November last year.
To be clear, the data is based on Steam's records, meaning players might just be playing the game on different platforms. All the same, November 19, was the best day for Destiny 2 on Steam, with 292,310 people playing the game at the same time.
Since then, the figure dropped drastically until May last year, with only about 76,000 fans player the game during peak hours. The numbers increased tremendously in June but later dropped until October. In November, steam players got onto the game once more, raising peak gaming numbers to 241,000. But since then, not many people have been playing Destiny 2 on Steam.
Over 2000 Channels and 25000 Viewers on Twitch
Destiny 2 might not rank amongst the top five biggest video games out there. But that's not to say it's a dying game. Quite the contrary, the Bungie-owned game now boasts of over 25000 monthly viewers on Twitch and 10,000 more on YouTube.
This is according to twitchtracker.com, a famous site for tracking Twitch metrics. Twitch tracker's data shows Destiny 2's Twitch metrics are also on the decline compared to 2017, when the game came out. Precisely, the game had its best single-day peak viewership on May 18, 2017, with 470,915 people tuning on thousands of channels.
This year, the game started on a slow note. Only 825 channels broadcasted Destiny 2 related streams in January, a sharp decline from November last year, when nearly 2000 channels focused on the game.
Eyeing a Spot amongst eSports Greats
Bungie's Halo is one of the biggest eSports game out there. But sadly, Destiny 2 doesn't appear anywhere on the lists of popular eSports video games. This doesn't mean the game is entirely absent in the eSports scene. Quite the contrary, there are numerous Destiny 2 tournaments held every year.
Esports tracker game.tv believe there could be 49 Destiny 2 tournaments by the end of this year. The best part is that they will be held in different regions, from France and Germany to Britain and the US. A few of the contests have already begun. But they're a lot more to be held later this year. 
Destiny 2: Devils Ruin Review