Destiny 2 – The Monument To Lost Lights Exotic Archive
Don't grieve for your lost Exotics, you can still get them.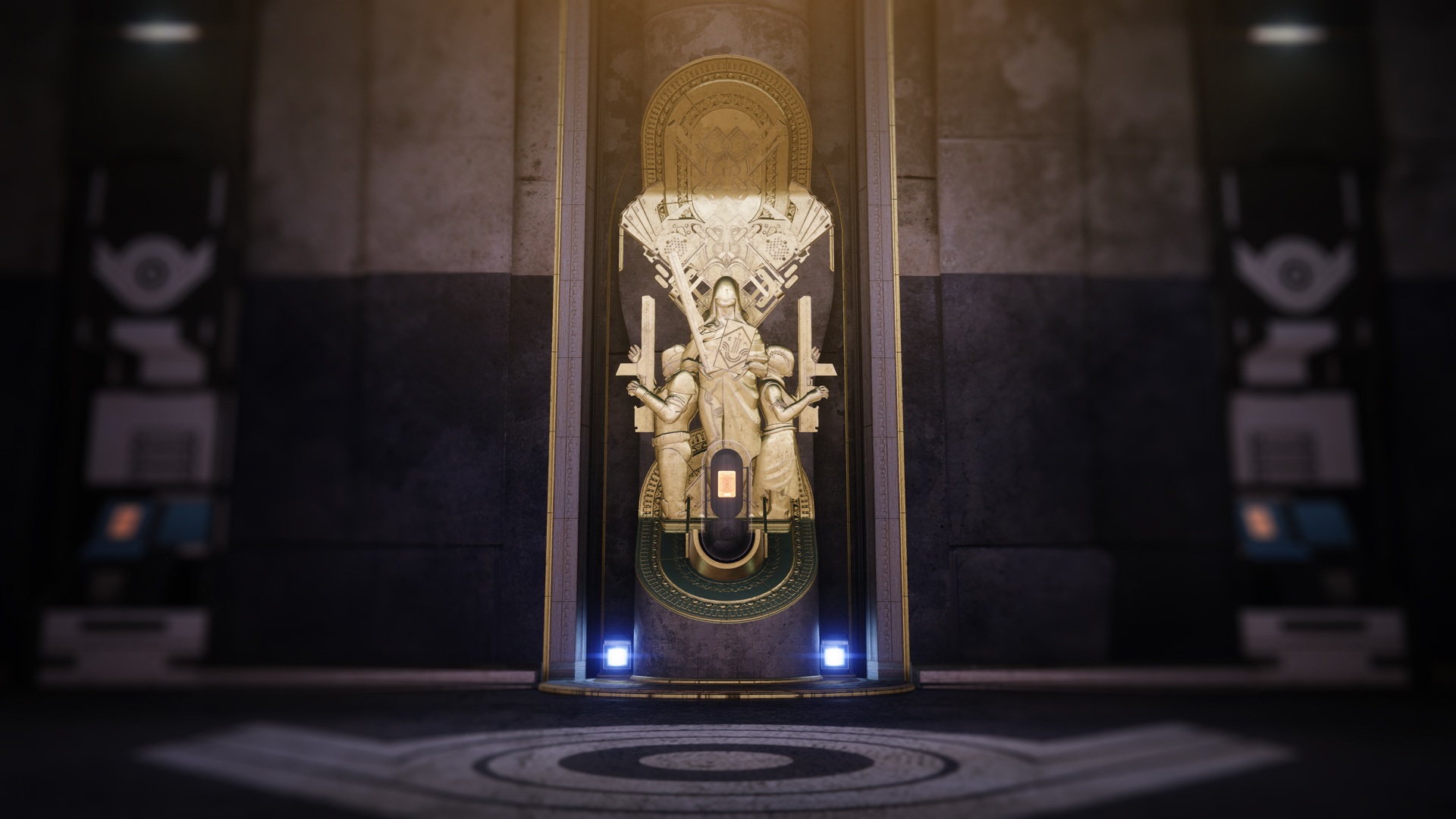 In their most recent This Week At Bungie article, Bungie outlined a fantastic new feature that will be available in Beyond Light. This feature is called The Monument to Lost Lights Exotic archive. If that sounds obscure, it definitely is. However, it's also an incredibly beneficial feature to all Guardians, not just veterans of the franchise.
The Monument To Lost Lights Exotic Archive
So what is this Monument? Well it's a new statue that will appear new our Vaults. Where we can pick up all of the gear we've been saving for absolutely no reason. Get ready, because I guarantee you're not prepared for what I'm about to tell you.
This monument allows you to purchase any of the Vaulted Exotics and Legendary Pinnacle/Pursuit weapons. This is basically every Exotic that you can't obtain in Destiny 2 Beyond Light because some or all of the planets, moons, or activities associated with it have been put into the Destiny 2 Vault.
How exactly will you purchase these? And is it fair based on the amount of work that was required to actually earn them in the first place?
Bungie has explained that we'll be able to buy these Exotics for an amount of currencies that reflects the effort required to obtain them prior to their Vaulting. We'll be paying in resources like Glimmer, Planetary Materials, Masterworking Materials, Ascendant Shards, and Exotic Ciphers.
On this note, any Guardian with the season pass will get Exotic Ciphers as part of their progression there. All Guardians can also pick up one quest per week from Xur in order to earn an Exotic Cipher.
Raid Exotics and Legendaries are slightly different. In order to get those you need Spoils of Conquest. They're only awarded for completing raids, hence why they're the new raid gear currency here.
I think that bungie has done a fantastic job with this concept. There are so many Exotics and Legendaries that Guardians have yet to earn. Especially those of us who can't pile as much time into the game as we want. This gives us a chance to get everything we want without needing to work solidly on the same quest for weeks on end. Instead, we can enjoy Destiny 2 as it is, and use the currency to purchase those older pieces of gear as and when we want or can.
Let us know what you think of this new feature in the comments.
Image Source: Bungie
Destiny 2: Devils Ruin Review