Destiny 2 Season Of Arrivals Roadmap Part 1 In-Depth Analysis
Curious about what's in the roadmap for Season of Arrivals, and what it means for you? We've got you covered with our deep dive.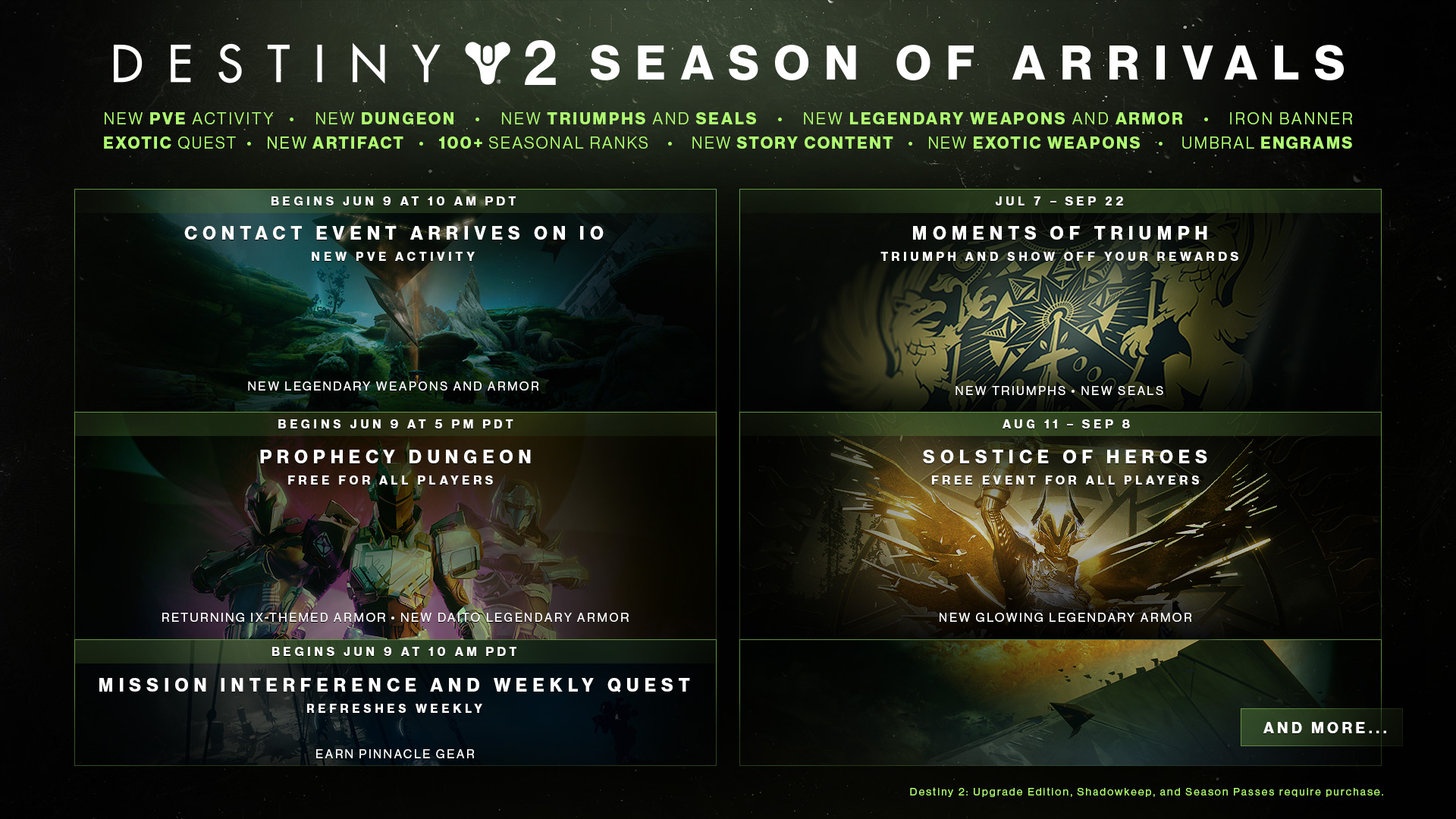 Season of Arrivals is finally here! As usual, we've got a roadmap for the season which we're going to do a deep dive into right here. Note that this is just the first part of the roadmap, because it's got some more to come before we get to the end.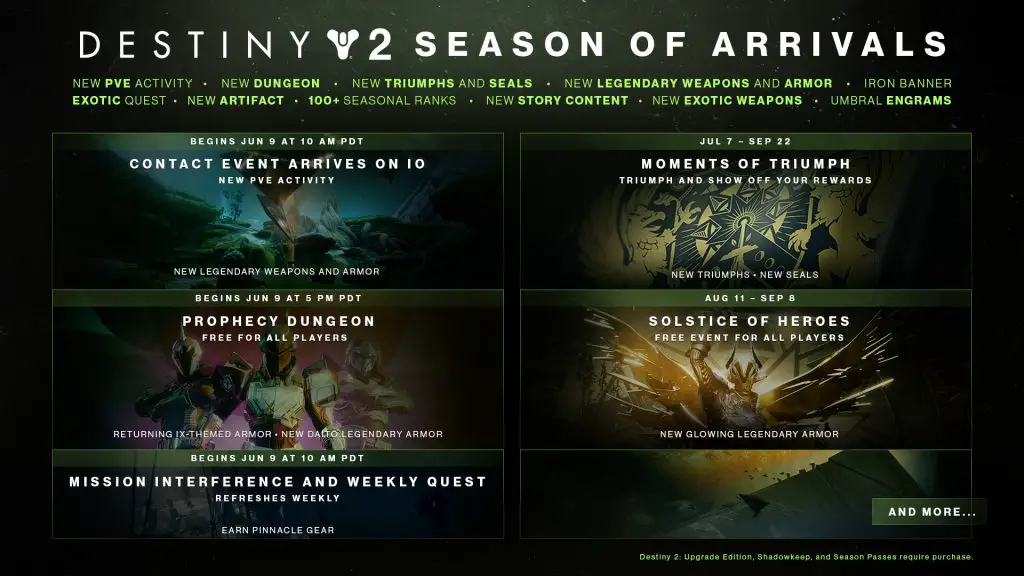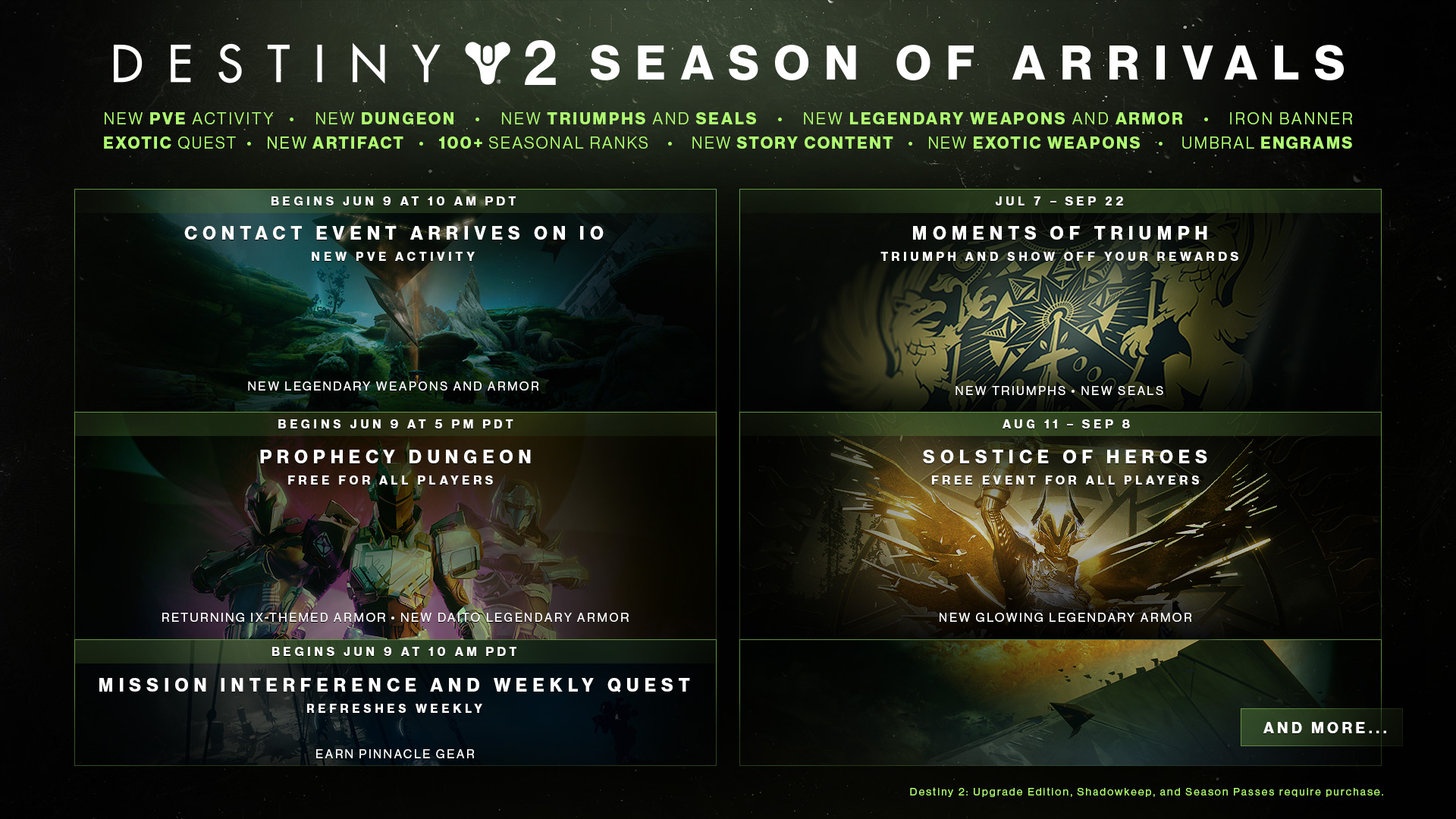 9th of June 2020
As of this week, Season of Arrivals went live. This means that we get loads of new content, which we're used to as normal for a new season at this point.
This also brought a new Public Event, called Contact. In this event, Guardians are making first contact with the Pyramid ships, checking out who they might be, and what they want.
Also from the day that the season launched, we got a brand new dungeon. The dungeon is called Prophecy, and the best part is that it's free to all Guardians, not just season pass holders. The dungeon is related to The Nine, and looks absolutely insane. I can't wait to see how fast some Guardians out there can complete it.
7th of July to 22nd of September 2020
From early July we'll be seeing the return of Moments of Triumph. This is an event that celebrates all of the big events from throughout the last year. Guardians will have some special quests to complete, probably some armour to upgrade, and some Triumphs to unlock. It's generally a good time for all, I just hope that Bungie has iterated on it once again to keep it interesting.
11th of August to the 11th of September 2020
After Moments of Triumph we'll be getting Solstice of Heroes. This is yet another big event that celebrates the past. This will be the final event for Destiny 2 Year 3, and will probably be one of the best we've seen yet, as long as Bungie has updated it slightly.
That's all for the current roadmap I'm afraid. We'll be keeping an eye out for the rest of the roadmap, and will update you as soon as we can. Let us know what you think so far in the comments.
Image Source: Polygon
Destiny 2: Devils Ruin Review