Destiny 2 Ruinous Effigy Exotic Trace Rifle Quest Information
Prepare yourself for grabbing Ruinous Effigy with this preliminary quest guide.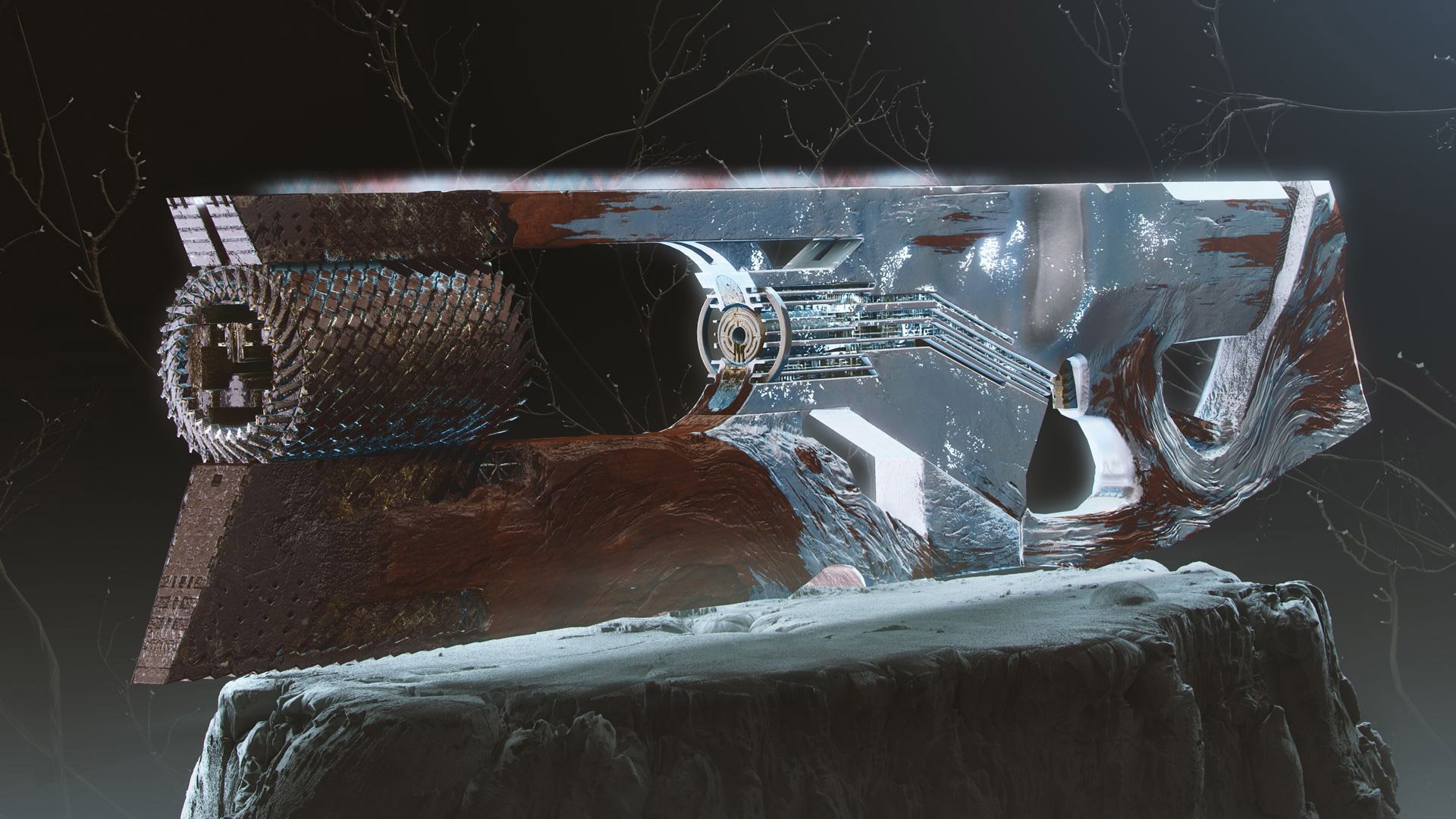 Season of Arrivals brought with it a brand new, boss-melting, Exotic weapon, Witherhoard. However, we also know that there's a new Exotic Trace Rifle on the way soon, Ruinous Effigy. Here's everything we know about how to unlock it, though not that at the time of writing the quest isn't currently available. Everything we have here is based on datamined information. We'll release a new, more conclusive guide, when we have all the facts.
Step 1 – Missive
You need to pick the mission up from The Drifter, so head over and see him at the Tower. This will unlock the next step pretty much straight away.
Step 2 – Gift
This quest step is slightly more involved. You need to head to Io and take on a mission called Interference. This is a rotating quest with various rewards, so it shouldn't be anything that you're not used to.
Step 3 – Pendulum
This quest step is going to take you to the areas that Bungie will be removing from Destiny 2 come September. As we've pointed out before, this is definitely Titan, and that's backed up by the fact that you'll be collecting 25 Calcified Fragments. These were introduced with the Hive-focused Taken King expansion, what more do you need?
Quest data shows that your Ghost will help you collect them, but that you'll also need to defeat 15 of Savathun's Marionettes. Those sound tough.
Step 4 – Feed
This step is about feeding the weapon. You need to get 25 precision multikills, and 100 Void kills. On top of that you also need 18 points of completion from Gambit or Reckoning.
Step 5 – Shape
With all of the previous steps complete, you should now be heading back to the Tower to pick up your brand new weapon.
As far as Exotic Quests go, this one sounds pretty easy. I'd be interested to see what secrets Bungie adds around it, or sneaks in amongst the rest of the weapon's introductory update. It seems almost too easy, but then Bungie is working harder to make the content in Destiny 2 more accessible to all Guardians, and this easier questline could just be a side-effect of that.
Let us know what you think in the comments.
Image Source: Fanbyte
Destiny 2: Devils Ruin Review