Destiny 2 Season Of Arrivals Hub
Your guide to everything for Season of Arrivals.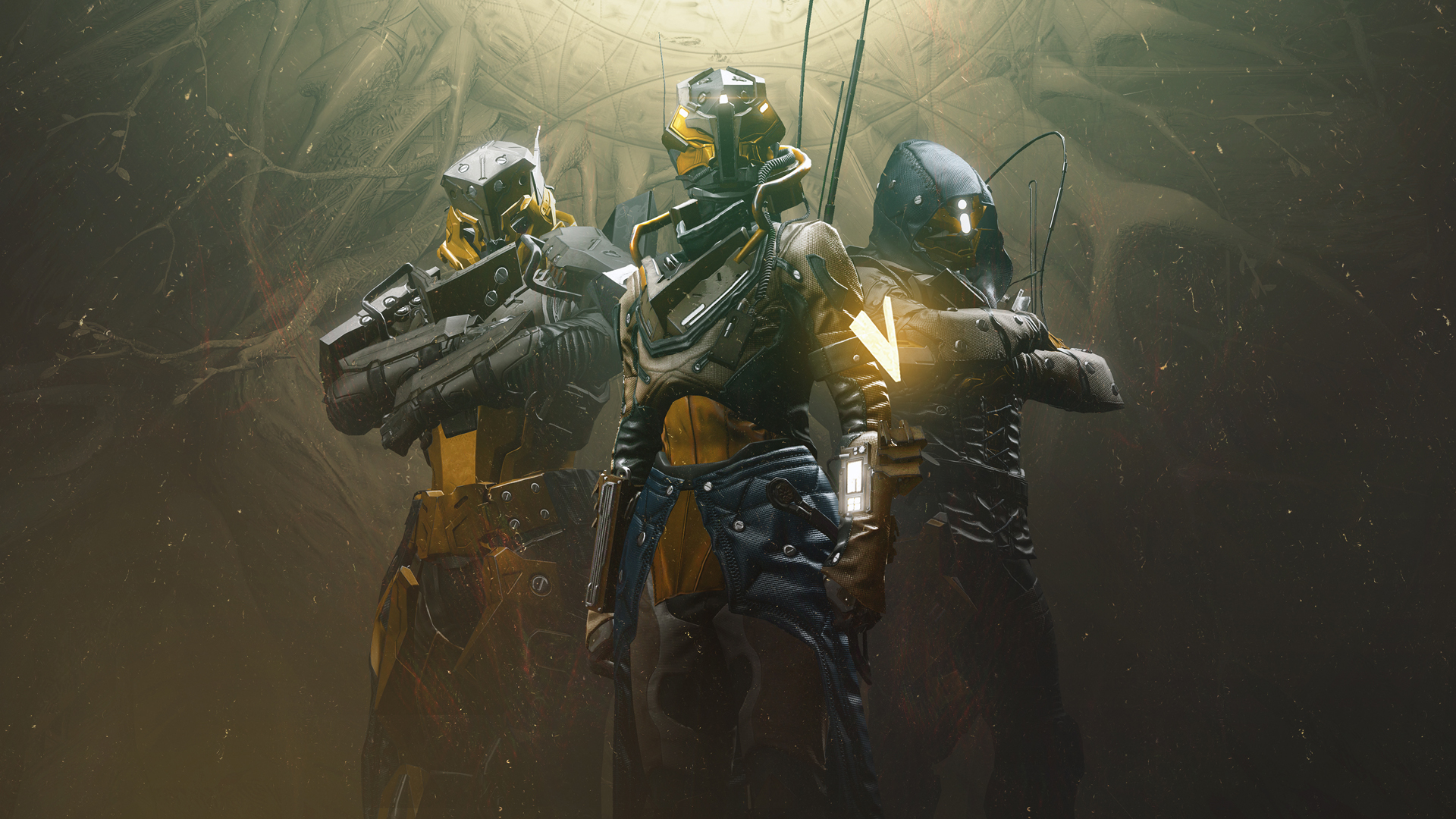 Welcome to our Destiny 2 Season of Arrivals hub. This is where we'll be gathering together everything about Season of Arrivals over the course of the current season.
The very first thing that we shared about the season was on the day, when we thought it was called Season of the Arrival. We, and other press outlets, got most of the information right based on the leaks we'd seen at least, but none of us really knew what was happening.
Now however, we've had a big reveal stream, even though that was mostly to do with this year's big expansion, Beyond Light. While this is big, and amazing, news, it's not really got anything to do with Season of Arrivals.
Who Is Arriving?
This season is all about the Darkness Pyramid Ships coming to our system. They're arriving all over the place, on the areas we have left to explore, and we need to get out there and see what they want.
There's a new Public Event that we can take part in, as well as a whole new dungeon to explore and master. This is probably the most exciting part of the season, because it's been a very long time since we got a new dungeon.
This season will be the last of Destiny 2 Year 3, and as such it's a sort of finale. With Season of the Worthy we saw Rasputin blow The Almighty out of the sky, and it was awesome, if a little underwhelming.
With Season of Arrivals, and with the knowledge that the Exo Stranger is coming back to the game once again in the future, we know that there's going to be a lot of building up for this year's expansion in this season.
With that said, there seems to be loads of good content on offer. The season pass is once again packed with stuff to earn, giving you more reasons to play, and I can't help but think that this should be the season to play even if you've dropped away from Destiny 2 in recent months.
We'll be updating this article over the course of the season with all of the new articles we put out on Season of Arrivals. Be sure to check back every week to see what you've missed at the top of the article.
Image Source: VG247
Destiny 2: Devils Ruin Review