Destiny 2's First Live Event Wasn't That Great
The first big live event in Destiny 2 turned out to be a bust for a couple of reasons.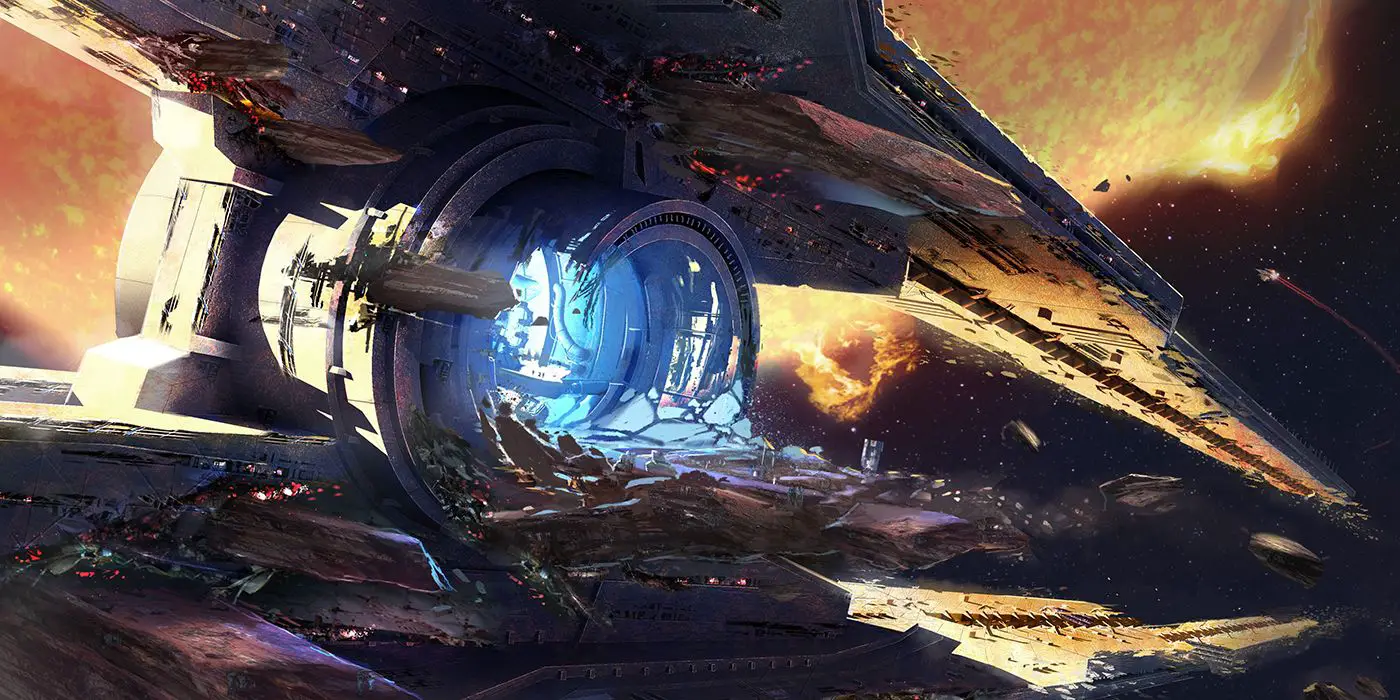 Bungie held the first live in-game event in Destiny 2 over the weekend, and the truth is that it was pretty rubbish. I was one of the Guardians to tune in exactly when they said to, precisely 6pm UK time for me, and wait around for an hour for something to start happening.
The live event saw Rasputin take aim and destroy The Almighty, that massive space station that's been falling towards Earth for the past few months. It's quite cool to watch in the form of a time lapse, but at the time it was just annoying.
Initially we were all just staring up in the sky at The Almighty. Twitter took off with Guardians assuming that Rasputin had tricked us all, and that we were all about to die. That's really how it felt, and the fact that we all had to wait for an hour, until 7pm UK time, for the missiles to appear in the sky around The Almighty, is ridiculous.
In-game events have evolved from cinematic viewings like this into full on movie trailer debuts in Fortnite. My question to Bungie is why are they bothering with something so simple?
Everyone would have been happy with either a cutscene, or something more impressive. This was an in-game event, and yes it was probably difficult to pull off, but it wasn't worth it.
If Bungie is going to implement more end of season events like this, they need to be at the level of what Epic Games is doing with Fortnite, or nothing at all.
Destiny 2 is a great game, it has a great community, and it's a fantastic place to exist with other gamers. It's like no other MMO in that most of the Guardians there have been with the series for years. Clearly Bungie wants to reward us for our loyalty, but this isn't the way to do it.
At the very least, the next in-game event needs to happen when they say it will. Waiting around for an hour is stupid, and I'm sure a lot of Guardians logged out because they thought the game was broken.
At least we got a cool Emblem out of it right?
This isn't me saying that the event was crap overall, I just expected so much more, including the entire thing being on time. Let us know your thoughts in the comments.
Image Source: GameRant
Destiny 2: Devils Ruin Review