Destiny 2 Intruder Alert Seasonal Challenge Guide
How to complete this hard-to-understand challenge.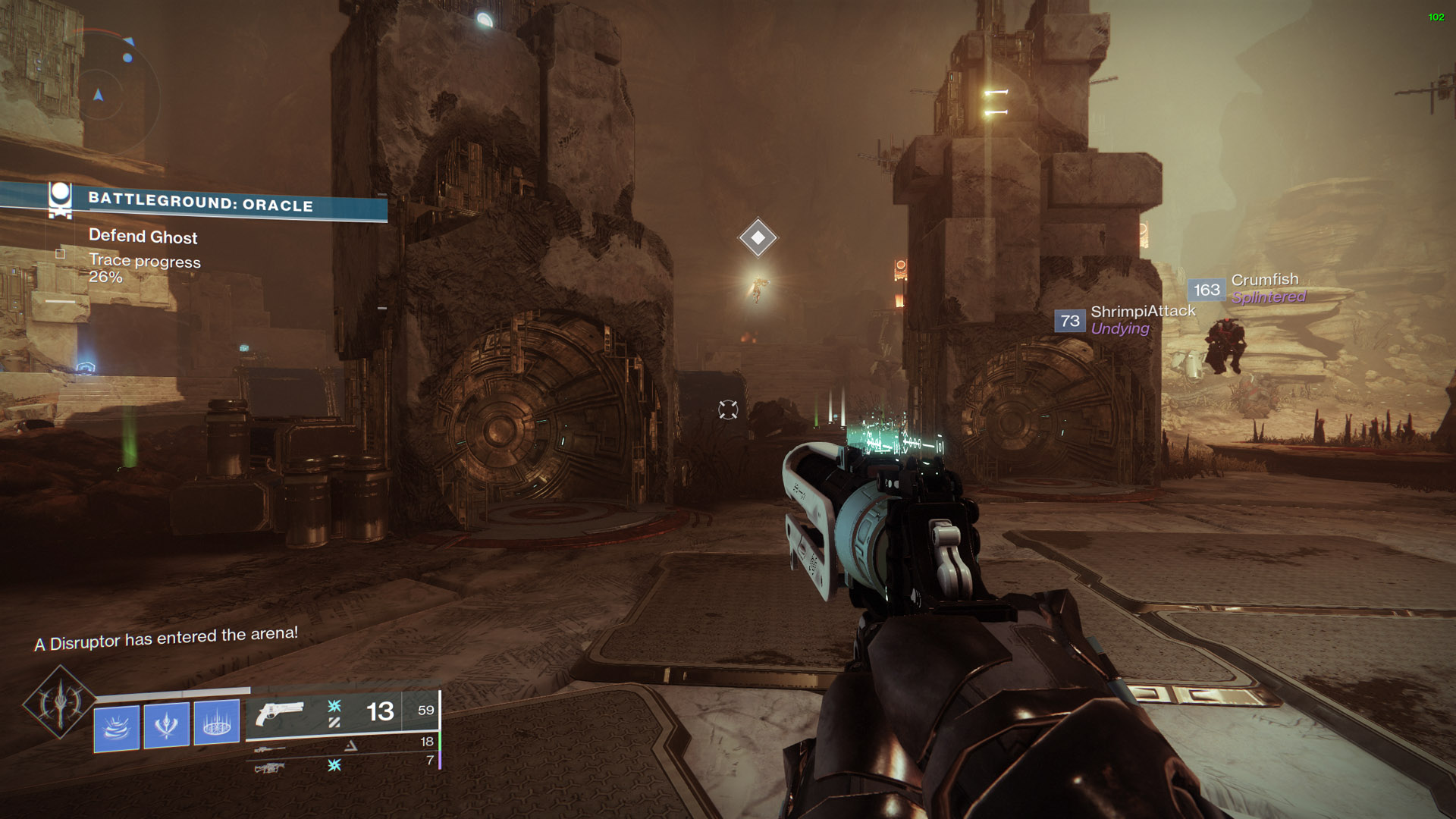 This week saw the addition of another load of Seasonal Challenges in Destiny 2. While they're mostly pretty easy to understand, there's one that might have you scratching your head for a while. This is the Intruder Alert Seasonal Challenge. In this guide, we'll show you how to complete this challenge with ease.
What Are Interruptions?
So for this challenge, you need to successfully prevent two interruptions during a Battlegrounds mission. This means that you need to prevent your Ghost from being interrupted at a crucial point during a Battlegrounds activity.
At the time of writing, the only place your Ghost will be doing something worth defending is on Nessus. This means that you can only really complete this challenge in the Nessus Battlegrounds activity.
Head to Nessus in the Director and repeat the Nessus Battlegrounds while trying to complete this. The playlist is fun, but if you really want to complete this challenge, you need to focus your efforts.
How To Complete The Intruder Alert Seasonal Challenge
As you land on Nessus and make your way underground to take on some Cabal, your Ghost is going to start some activity. You'll then be notified that you need to defend it. The thing is, if you fail this, nothing bad really happens. Other than you won't get any progress in this challenge.
There are two things you need to do. The first is what you're used to, watch out for enemies. Any Cabal or other sneaky foes that get remotely close to the Ghost will interrupt it. Shoot all enemies in the face if they get too close, you really want to keep a good clear radius around it in order to make this easy.
the second thing to watch out for are Disruptor Psions. These guys enter the arena with the sole purpose of disrupting your efforts. You'll get a notification as they drop that shows 'A Disruptor has entered the arena' when one is around. As soon as you see this, look for the Psion and take it down. It will ruin your chances so much faster than any other combination of enemies.
Once the Ghost is finished, and no enemies have interrupted it, you'll get a notification on your seasonal challenge. Make sure you track it in the menu so that you can identify when this happens. Do this a couple of times and you'll complete the challenge with very few issues.
Let us know how you get on in the comments.
Destiny 2: Devils Ruin Review