Xur Inventory Destiny 2 – March 16th to 19th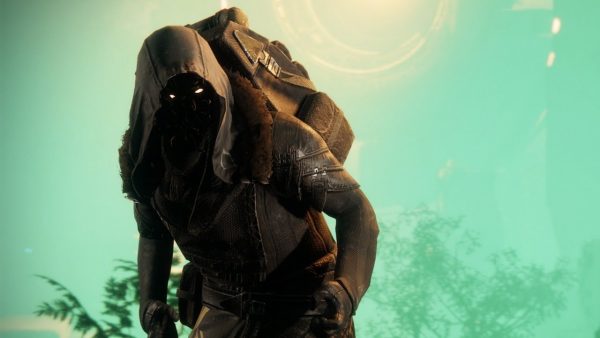 Xur has returned to Destiny 2 and brought all sorts of great stuff with him, let's dive right in and take a look at what he's got.
Exotic Scout Rifle: Skyburner's Oath – 29 Legendary Shards
This weapon fires 200 rounds per minute, has an Impact of 60, Range of 46, Stability of 55, Magazine of 15, Reload Speed of 55, and Handling of 37. The hidden stats are a Zoom of 20, Inventory Size of 60, Aim Assistance of 80, and Recoil Direction of 100.
The Exotic Perk on this weapon is Slug Rifle, which means the rifle fires Solar slugs that get stronger when fired while aiming down sights. The rest of the perks are; Extended Barrel, which increases Range and decreases Handling Speed, Extended Mag, which greatly increases Magazine Size while greatly decreasing Reload Speed, For the Empire, which means this weapon fires in full auto, does more damage to Cabal, and penetrates Phalanx shields, and Short-Action Stock, which greatly increases Handling Speed.
This is a pretty great weapon, but it's definitely geared towards Cabal murdering. That makes it more a PVE weapon, but that doesn't exactly rule it out for the Crucible, but you should probably have something else great as a good back up.
Exotic Hunter Helmet: Celestial Nighthawk – 23 Legendary Shards
This helmet boosts Mobility and Resilience. The Exotic Perk, Hawkeye Hack, alter the Hunter's Golden Gun to fire one shot which has the power of all three normal shots. Any enemies hit by this who die will explode and cause damage to surrounding foes.
Exotic Titan Gauntlets: Doom Fang Pauldron – 23 Legendary Shards
These Gauntlets increase Resilience and Recovery. The Exotic Perk, Horns of Doom, recharges Shield Throw with Shield Bash melee kills. Any melee ability kills will also recharge Sentinel Shield Super.
Exotic Warlock Chest Armour: Wings of Sacred Dawn – 23 Legendary Shards
This is the best-looking Chest Armour in the game, increasing Recovery and greatly increasing Mobility. The Exotic Perk, Tome of Dawn, allows the user to pause in midair when using the Dawnblade Subclass. Any precision hits made while hovering extend the duration of the effect.
The best thing to pick up this week is easily Skyburner's Oath thanks to all of the benefits against Cabal. However, there's a lot of great armour on show this week, and the Warlock variant is easily the best-looking in Destiny 2, in my opinion. Let us know what you bought in the comments.
Destiny 2: Devils Ruin Review