Does The Calamity Protocol Emblem Indicate An End Of Season Event?
How do we get this Calamity Protocol Emblem then?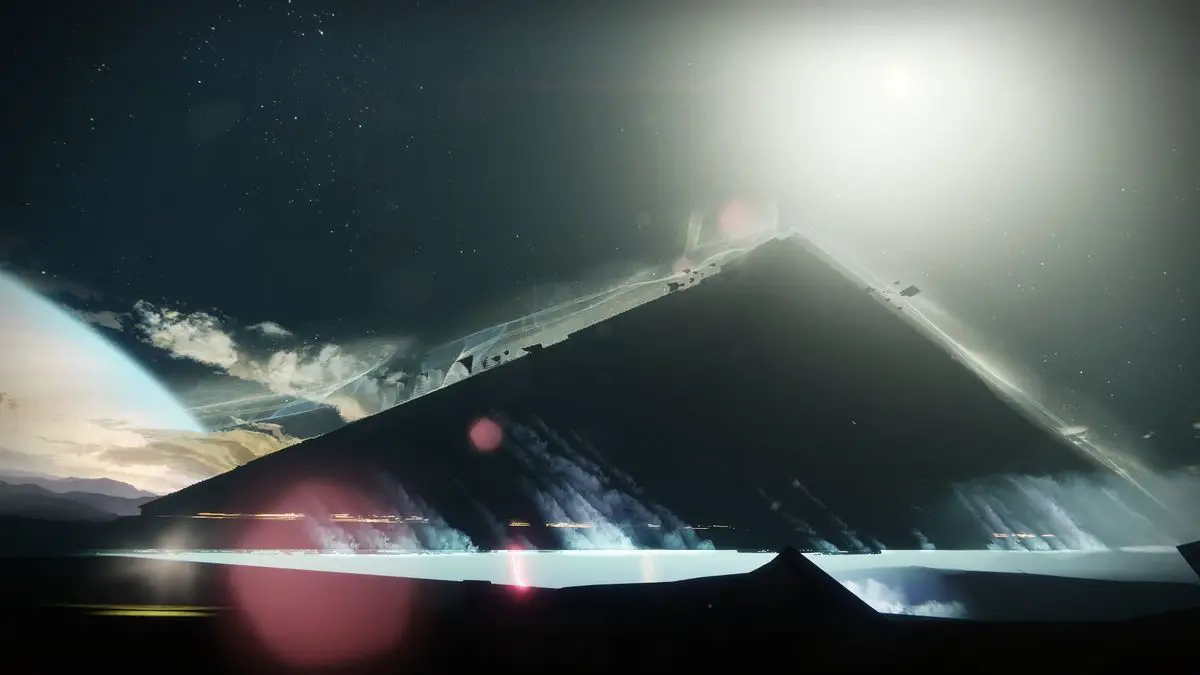 There's an Emblem in the Destiny 2 back end that's got everyone talking. It's called Calamity Protocol, and it seems to be achieved through an end of season event. The thing is, Bungie hasn't confirmed that there is one for Season of Arrivals, so this seems like something they've been keeping to themselves.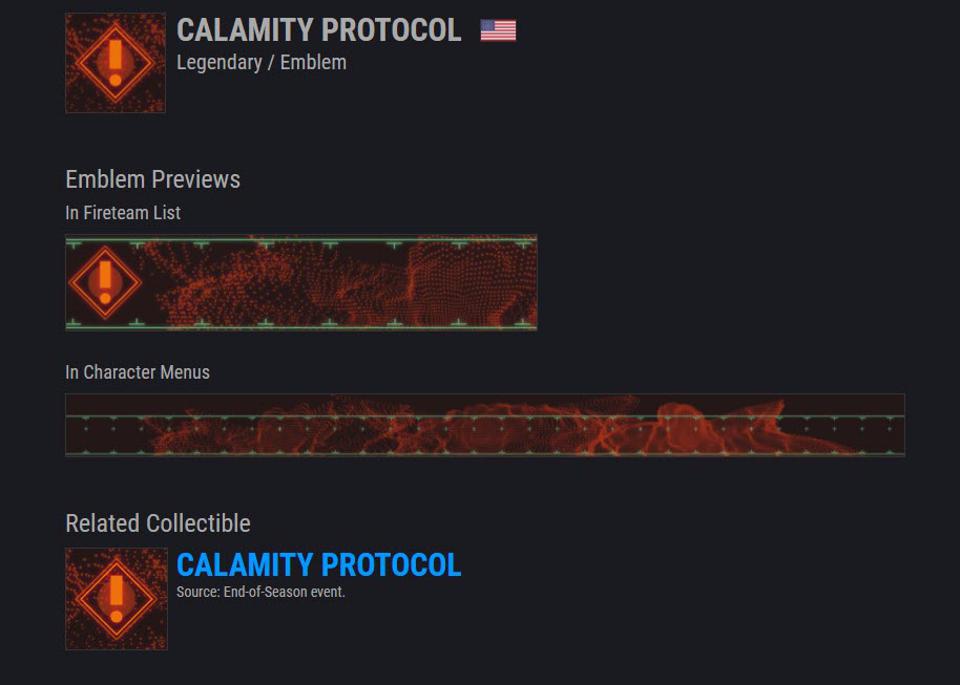 Everything is outlined above. This is an Emblem that seems to be similar to the one you got for witnessing the last end of season event. When we saw Rasputin shoot The Almighty out of the sky, we got a nice reward for being there. It nearly killed Destiny 2's servers, but it was cool.
If we're going to get a new event, which this Emblem seems to indicate, I just hope that the servers can cope. I also wonder what we'll be seeing. If the last event was anything to go by, it'll be a slow burn that takes place over the course of a couple of hours.
With Beyond Light focusing on the Pyramids, I wonder if we're going to be seeing more of those dark shapes descending on the planets we've been evacuating over the course of the season. It seems pretty likely, but as for what it will look like, that's anyone's guess.
I think the best way it would work is for each planet to slowly become consumed by the Darkness. These ships are colossal, and they can block out all light to a planet. What if they surrounded each one and formed a sort of sphere around them? That would give Guardians a good reason to stay away, and line up with why every single one of those locations has been Vaulted.
This event could take place over the course of a week, instead of an evening. I think it would be better for the community as well as the game's servers. If there's something new to see each day, it would be worth logging in just to stare at the sky. That's not normally why people log into Destiny 2, yet here there would be a reason to do it.
I think that we're in for a treat when Destiny 2's next end of season event rolls around. It's going to be big, and it's going to change the shape of the system. As for the reason we go to Europa, whether that's part of it or not I still can't wait.
Let us know what you think in the comments.
Image Source: Forbes, Destinypedia
Destiny 2: Devils Ruin Review