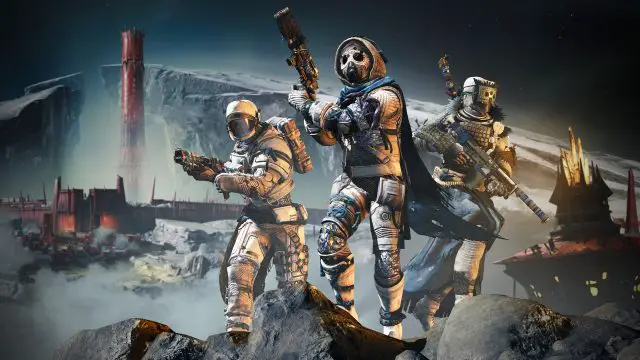 It's been confirmed that Destiny is the second best selling shooter franchise in US dollar sales, second only to the Call of Duty franchise.
Over on Twitter, Mat Piscatella, well known for his accuracy with game sales numbers and news, pointed out that Destiny has become the second best selling first person shooter franchise in terms of US dollar sales. The fact that the franchise is second only to Call of Duty says a lot about how well Destiny games and DLC have sold over the last five years. Check out the Tweet from Mat Piscatella below and read on for more.
As you can see, Destiny has also become the seventh best selling franchise in the period since it launched. The source for this data is the NPD Group, which publish articles each month that detail the best selling games both digitally and physically, as well as which areas of the market are selling best by region, including hardware and accessories.
Call of Duty has been around for much longer than Destiny, and there are a number of other first person shooter franchises that have also existed for longer than Destiny that are well behind it in terms of sales. For Destiny to beat all other franchises but Call of Duty since it launched is a phenomenal achievement.
It's important to remember that for most of this time Bungie has been partnered with Activision, which has allowed them to use resources for marketing and distribution that are far beyond their capabilities as an independent studio. If Bungie want to continue this momentum for another five years, they need to give new players an excuse to jump into the Destiny universe.
With Shadowkeep and Destiny 2 New Light, both of which launched yesterday, Bungie has started along the path to making Destiny 2 more appealing to a wider market. Hopefully this trend continues with more updates like Armour 2.0 and many more quality of life features that Guardians want.
With what will almost certainly be Destiny 3 in the future, Bungie will be facing the biggest challenge of the franchise's history, launching a new game with no publisher. Unless Bungie develop their publishing network between now and the next full new game in the Destiny franchise, things could look either very good, or very bad for the developer.
Let us know what you think of how well Destiny has done as a franchise in the comments.
Image Source: Playstation Lifestyle