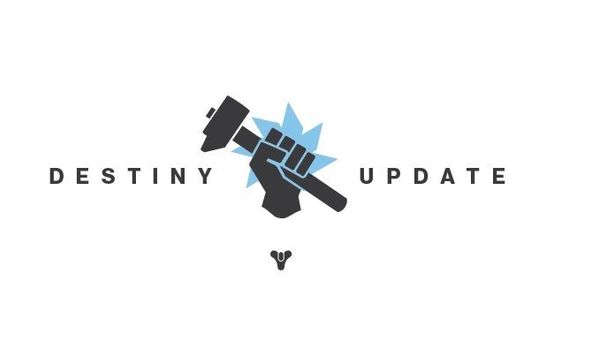 Destiny 2 update 2.5.2.2 is now live, and we've got all the patch notes to have a look through. In Bungie tradition the notes aren't exactly clear on what they specifically change, so we're going to check them out and offer our insight in order to clear the water on what's new.
Investment
Inventory
The stack sizes for Planetary Materials, Gunsmith Materials, Vanguard Tokens, Crucible Tokens, and Iron Banner Tokens has been increased from 999 to 9,999.
Braytech Schematics
There is no longer a limit n Braytech Schematics, so have at it! Previously this was one a day, and right now the item description still says it is, but this will be addressed in a future Hotfix
When opening a Rasputin Data Cache there's a 25 percent chance a Braytech Schematic will drop
The four Braytech weapons Ana Bray offers, which are tied to the Wayfarer Seal, now have a better chance of generating a weapon you don't already own
Pinnacle Weapon Quests
Wendigo GL3
Each objective now counts Grenade kills 100 percent more for each objective. That should make life easier
There is no longer a death penalty for the final objective
Grenade Launcher multi-kills are now counted 50 percent more towards progress
Completing playlists Strikes will grant significant progression towards the final objective.
Mountaintop
The number of multi-kills required has been dropped to 75 from 200
The number of medals required has been dropped to 25 from 100
Points earned in the Competitive Crucible Playlist have been further increased in relation to other PVP game modes. This roughly equates to 1X for Quickplay, 2X for Iron Banner, and 3X for Competitive
Activities
Gambit Prime and Reckoning
Enemies in Reckoning are now easier to kill, because they have less health, and deal less damage
The weapon drop rates in both Gambit Prime and Reckoning have been increased

Bad luck protection has been increased for each activity, meaning a weapon should drop after multiple matches have been played but not awarded a weapon
Tier 3 Reckoning rewards are now even better, because it's so damn difficult
Eververse
Refunds
An issue that caused wrapped items to be non-refundable when transferred between characters has been fixed
Character Boosts
It's no longer possible to purchase the Forsaken character boost. If you haven't used it, it's gone
However, you will receive a character boost when accessing Forsaken for the first time
Our Take
Those are all of the update patch notes. To be honest it's more laying the groundwork for Shadowkeep, Destiny New Light, and Year 3 in our eyes. Personally I think the Gambit Prime and Reckoning changes are a last ditch attempt to keep them relevant, but I think those modes are going to disappear soon. Otherwise it looks like there's some significant leaning towards Mars stuff here, which is great with the community challenge going on right now. Let us know what you think of the patch notes in the comments.