Destiny 2 Prestige Raid Will Launch Next Week Without Exploit Fix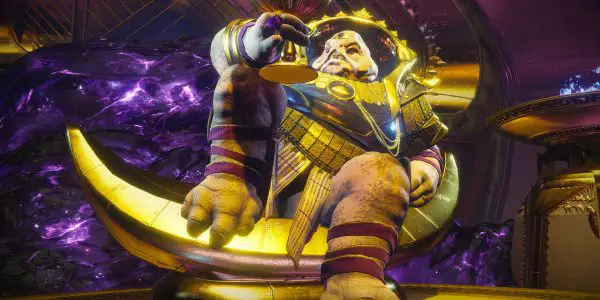 Bungie announced earlier this week that the launch of the Prestige Leviathan Raid, a higher-difficulty version with added challenges, will be delayed by eight days because of an exploit they discovered. This exploit would make it nigh on impossible to track which Fireteam legitimately completed the raid first, an extremely important matter for both bungie and the fanbase.
Today Bungie has told players that the fix won't be live in time for the Prestige raid to launch, but they won't be delaying the launch because of it. In the meantime Bungie has found a way to track which team will legitimately complete the new version of the raid first so thankfully we'll be able to see which team hit the milestone ahead of everyone else.
Bungie Community Manager, Chris 'Cozmo' Shannon, said that a safe fix for the issue is being investigated, and their current plan is to deploy this fix at a later date. He added that as soon as more details are available they'll share them with fans.
The important thing is that the Prestige raid will launch on October 18th at 6PM BST, 1PM ET, and 10AM PT.
Cozmo has also commented on the new challenges players will have to complete in the Prestige raid, saying that they will be sharing information about them next week. The challenges have been designed to make players rethink encounters in the raid with new obstacles to overcome, or new ways to defeat enemies. In Destiny 1 these challenges changed the way players interacted with certain encounters, requiring them to defeat an enemy whilst completing a list of tasks in a certain order.  These challenges provided better rewards than the normal raid, and have a higher chance of dropping Exotic gear.
On the back of this announcement Bungie has said that they're listening to the comments fans are making about the endgame, a lot of them negative. They say they will be telling fans about updates and changes coming to the game over the next few weeks.
Some players think that the endgame of Destiny 2 is restrictive, requiring many more hours than necessary to get better gear and increase their Power Level. The aim of the endgame, at the moment, is to reach the highest Power Level and collect the Exotic armour and weapons available. While some of these weapons and gear require players to complete a quest, a lot of them are acquired through loot drops, which makes the endgame of Destiny 2 a tedious grind. Hopefully Bungie will remedy this by adding new activities for players to complete after finishing the core game.
Image Source: Screen Rant
Destiny 2: Devils Ruin Review