Destiny 2 PC Beta Date And Requirements Confirmed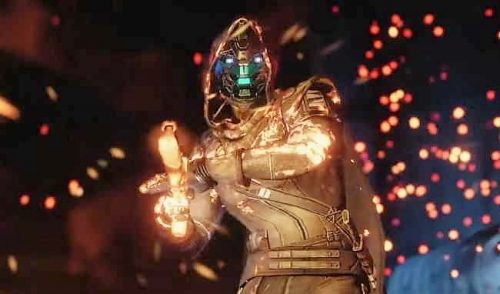 Bungie has finally revealed the point at which PC players looking forward to playing Destiny 2 will be able to get their hands on the beta, just as Xbox One and Playstation 4 players did recently, and really go to down ripping the hell out of the servers and general enemies occupying the game. However, Bungie recommends that you have a pretty beefy machine if you're hoping to play the Destiny 2 beta, so steel yourself for what might be a large portion of your pay packet disappearing to the local computer shop.
First up let's talk about the good news. PC players will be jumping into the Destiny 2 beta around the time of the weekly update, which occurs every Tuesday at 10AM BST. The PC beta will go live on August 28th for all those who have pre-ordered the game. Again I will stress that you take the time to check where your code is coming from, because it might be down to you to pick it up from the Bungie website or something. The beta will go live for the rest of you PC mortals on August 29th, ending on August 31st. The official launch date for the game on PC has also, apparently, been confirmed as October 24th.
Now let's talk PC specifications. when it comes to processors Bungie say that you should have at least an Intel core i5-2400 or AMD Ryzen R5 1600X. For GPUs it's recommended that you have an Nvidia GTX 970 or AMD Radeon R9 390. Bungie also say you need at least 8GB or RAM.
If you've already got a bit of a beast of a PC then Bungie has some recommendations for upgrading that beast as well. If you're upgrading then go for an Intel-Core i5-7400 CPU and an Nvidia GTX 1060 6GB GPU. However, if you fancy running Destiny 2 like Bungie does at all of their events, then you need an Nvidia GTX 1080Ti 11GB  GPU and Intel i7-7700k processor.
Bungie has released a full list of recommended specs which are below, but they do stress that by the time the game launches these may well have changed. So as someone who doesn't game on PC, I'm going to advise you to wait until the game comes out and then look at modifying your PC to play it. I say this because in my head Destiny 2 is going to set the bar for how great games can look for at least a little way into the future, so I would build a PC that plays it to the max in order to get the most out of all future PC titles.
Recommended CPU
Intel – Core i5-2400
AMD – Ryzen R5 1600X
Recommended GPUs
Nvidia – GeForce GTX 970
AMD – Radeon R9 390
Recommended RAM
Minimum CPU
Intel – Core i3-3250
AMD – FX-4350
Minimum GPU
Nvidia – GeForce GTX 660 2GB
AMD – Radeon HD 7850 2GB
Minimum RAM
Recommended CPU Upgrading
CPU – Intel Core i5-7400
GPU – Nvidia GeForce GTX 1060 6GB
Minimum CPU Upgrading
CPU – Intel Pentium G4560
GPU – Nvidia GeForce GTX 1050 2GB
Image Source: GameTransfers
Destiny 2: Devils Ruin Review