Don't Worry About DLC For Destiny 2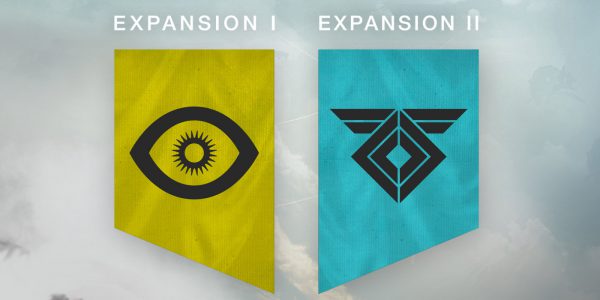 With the console version of Destiny 2 out in under a month Activision Blizzard have been speaking out about the DLC and expansion situation with the Destiny series. We all know that Destiny had it's issues when it comes to DLC. Nothing was out as soon as it should have been, and when DLC did finally hit the game it was never as good as we needed it to be.
With Destiny 2 the developers are turning over a new leaf. DLC and expansions have been carefully thought about and planned for the new title, because they're now seen as being as important as the game itself. There have already been a lot of positive signs about Destiny 2, and Activision Blizzard have a tremendous amount of confidence in the game.
Destiny 2 has been made to appeal to a wider audience, both in the changes made between the original and sequel, as well as fact that the game is coming to one of the largest gaming sectors out there, the PC crowd. In order to maintain it's appeal the game needs to do what all the most popular games are doing at the moment, provide constant support and updates.
Destiny 1 got updated every week, pretty much, and even though it wasn't game changing or groundbreaking it was something you could feel as a player. The Crucible was changing almost constantly, and that's a good thing because it keeps the competitive edge alive enough to make the multiplayer the most popular activity in the game, at least for some players.
PLAYERUNKNOWN'S BATTLEGROUNDS is updated every month, with new content in the form of gear and weapons dropping all the time. Occasionally the maps will be updated with new vehicles or altered areas to keep the game interesting for players. By comparison, Destiny 1 was simply being patched every week with a slight tweak in order to keep players from complaining about one gun or the other being the best according to stats.
Destiny 2 is going to be different. Not only are there two sizeable content drops planned for the game, one of which has something to do with Rasputin and the other with Trials of Osiris, there's going to be far more support incoming.
We know that the live events team has been expanded and is already capable of working alongside the rest of the team in order to provide some great limited time events. Hopefully we'll be seeing updates in Destiny 2 that are more akin to those seen in games such as Dying Light, with areas of planets being updated with new enemies and challenges every month or so.
The power of small free updates has changed games like Dying Light, keeping their fanbase alive in a game that doesn't truly stand up to some of the releases we've had since. However, players keep coming back to it because it's new, and it's giving them a reason to explore a game they know inside out apart from this little new addition.
Image Source: ScreenRant
Destiny 2: Devils Ruin Review