Destiny 2 Curse Of Osiris Revealed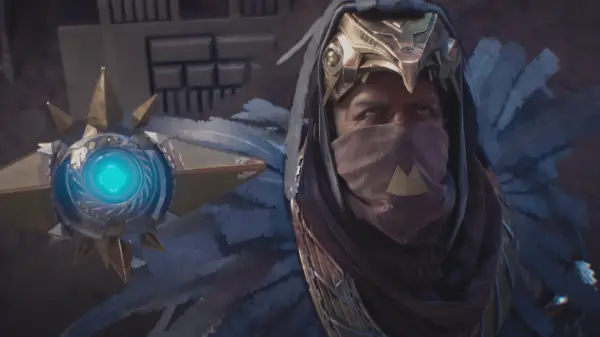 It's Paris Games Week which means Sony is having a massive slew of trailers and news burst from their mouths at long last. One of those trailers was for (you guessed it!) the first expansion coming to Destiny 2, the Curse of Osiris! The new trailer is pretty crazy, I'll put it at the bottom of this article, and shows a bunch of new stuff but also loads of stuff we're familiar with. Let's have a look at the information that's been given and go through all the new details about this exciting first expansion.
With regards to story the expansion sees the Vex assembling an army on Mercury. Here they are coming from the present, past, and future, bringing all kinds of of unknown and long-dead machines with them. The only hope for stopping this swathe of Vex is the banished Osiris, the most powerful Warlock in the history of the Vanguard, and a heretic who's ideas saw him out of the Tower, never to return.
Guardians will need to track down Osiris, and a cast of equally colourful characters along the way, on Mercury. The newly explorable planet is filled with a dense forest and obviously a hell of a lot of Vex architecture. Sadly Mercury is one of those planets the Vex went back in time and occupied at its formation in order to transform it into a machine of their own will.
Mercury is going to a have a new area to patrol filled with Adventures, Public Events, and new Quests for us to complete. There will be new Strikes and a new Raid when the expansion launches, adding to the endgame content on offer for all those who have hit the highest Power Level they can reach. Finally, the Lighthouse will also be available as the social space for Guardians to gather in when they're not slaying Vex.
One thing I think it's important to point out here is that Osiris is a badass, but maybe not in a good way. The trailer shows him using his abilities, which confirm that he's a Dawnblade, but he's also reckless. This guy might well be the saviour of all Guardians if he knows how to deal with the Vex and whatever their plan is now, but he could also enforce his ideas on the newly weakened Vanguard. Osiris is dangerous because he wants to mess with Vex time travel technology, and I don't see that ending well at all. Let me know what you think in the comments.
Image Source: PowerUpGaming
Destiny 2: Devils Ruin Review