Crow's Story in Destiny 2 Season of the Chosen Has Been Incredible
What a treat Bungie has given us.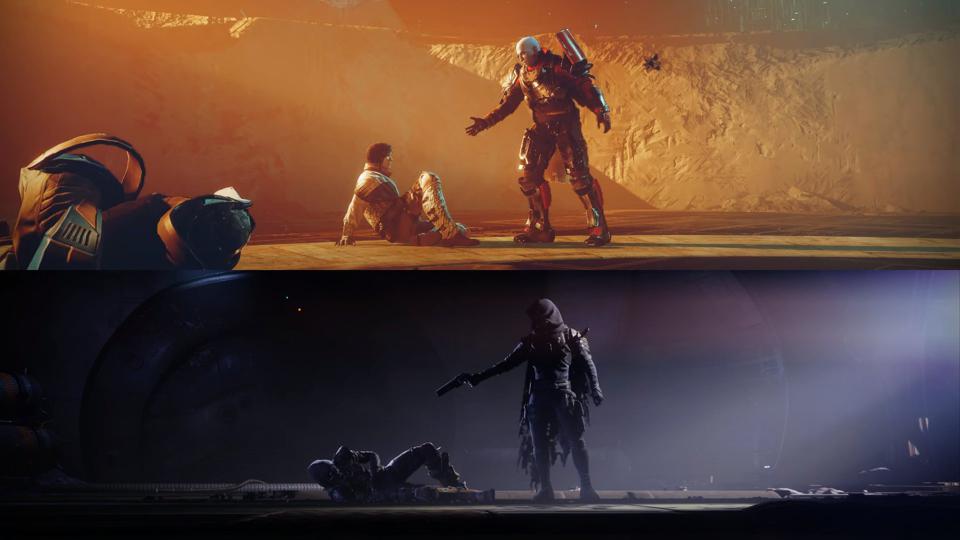 It's impossible to play Destiny 2 during Season of the Chosen and not marvel at the storytelling that's been going on with Crow. As Uldren, he was a hated monster. As Crow though, he's just a blueberry trying to find his way in this strange new world. Just as we were in the early days of Destiny 1. With this week's reset, we finally got an end to the story arc between Crow and Zavala, and I've loved every second of it.
There's a lot to talk about in the imagery of this latest cutscene. As pointed out in the brilliant piece by Forbes though, it's the symmetry between Zavala picking up Crow, and Uldren shooting Cayde-6 that is the most powerful. This is the end of Crow's redemption, he's effectively been forgiven by one of the two people in Destiny 2 who hate Uldren the most. The other one is Holliday, so we'll just have to see what she says when Crow eventually shows his face.
Once again, Bungie has outdone themselves with the storytelling here. When season first started for Destiny 2, they were framed by weak small story arcs that added very little to the universe. Season of the Chosen has shown us just how much prowess the team has though. For anyone just getting into Destiny 2, all this must lose its impact a little. Make sure you play Forsaken to get the full view of why this moment was so powerful.
Like many Guardians, I loved the idea of Uldren. He was the right-hand man of the Awoken, and was therefore a pretty shifty dude. He proved how shifty he was, but ultimately it was all because Savathun was controlling him. Now, he's redeemed himself time and time again. He's also been an instrumental part in securing the peace between the Cabal and Guardians, at least for now.
While Bungie could let Crow sit on the sidelines for the next couple of seasons, I think he's about to get even more involved. He's a great Hunter, and there's a spare seat on the Vanguard for one. Maybe, given the time of a couple of seasons, Crow will be welcomed into that inner sanctum. Let us know if you think that could happen in the comments.
Destiny 2: Devils Ruin Review