Bungie Reveal Destiny 2 2018 Moments of Triumph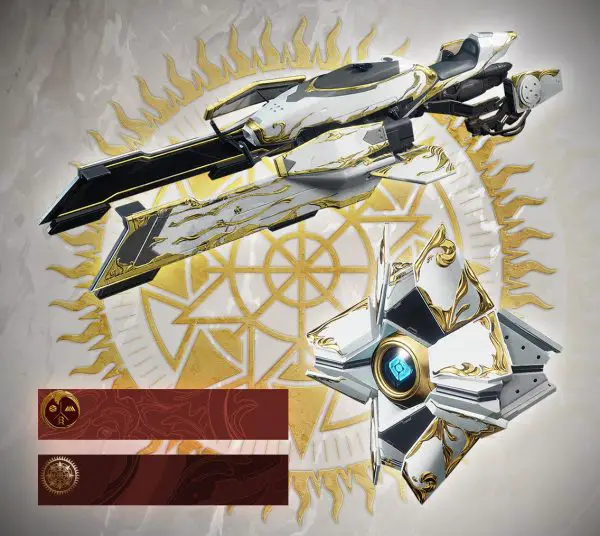 Bungie has revealed the Moments of Triumph for Destiny 2 in 2018. If you've never been part of the community while Moments of Triumph was happening then you don't need to worry. These are accomplishments in the game that will award you with points against your profile and actual in-game rewards as well, with the chance to get yourself a physical t-shirt, if you fancy paying for it as well.
Moments of Triumph will begin on July 31st, but some of the achievements you may have already accomplished. The rewards for Triumphs come i a scale of sorts, check it out here:
Any triumph complete will net you an Emblem for tracking further triumphs. The Emblem displays total triumph points earned.
125 triumph points – You get the Legendary Ghost Shell A Right Choice
250 triumph points – the Solstice of Heroes Moments of Triumph t-shirt will become available for you to purchase
300 triumph points – You get the Legendary Sparrow Comrade in Arms
400 triumph points – You get the Emblem upgrade Eternally Triumphant
That's not all though! Bungie is hinting that there's going to be event-exclusive gear to earn for the time Solstice of Heroes is live as well, but they're staying pretty quiet about it for now.
Moments of Triumph was a huge part of Year 3 in Destiny 1. It gave Guardians a purpose and helped them focus their efforts in activities that would earn them sought-after rewards. It also helped guide Guardians towards the activities that they would get the most out of as players, individually and as teams.
Destiny 2 hasn't had anything to help guide players apart from the community so far. The addition of Moments of Triumph now, leading into collections with the release of Destiny 2 Forsaken, is a good move on Bungie's part. This will give players such as me goals to achieve, something to do every time they log in that will have an affect on their progress towards whatever collection goal or triumph they're aiming for.
This might not seem like too much of an update but for those of us who lived through Destiny 1 Year 3, we know how important this is. I suggest that you head over to Bungie now and check out what you've got to do in order to earn as many points as possible before the event so you can maximise your time once it starts.
Good luck Guardians!
Image Source: Bungie
Destiny 2: Devils Ruin Review