A Tower Rebuilt – When Will We Be Back In The Original Tower In Destiny 2?
We're going to get back in that Tower, but when?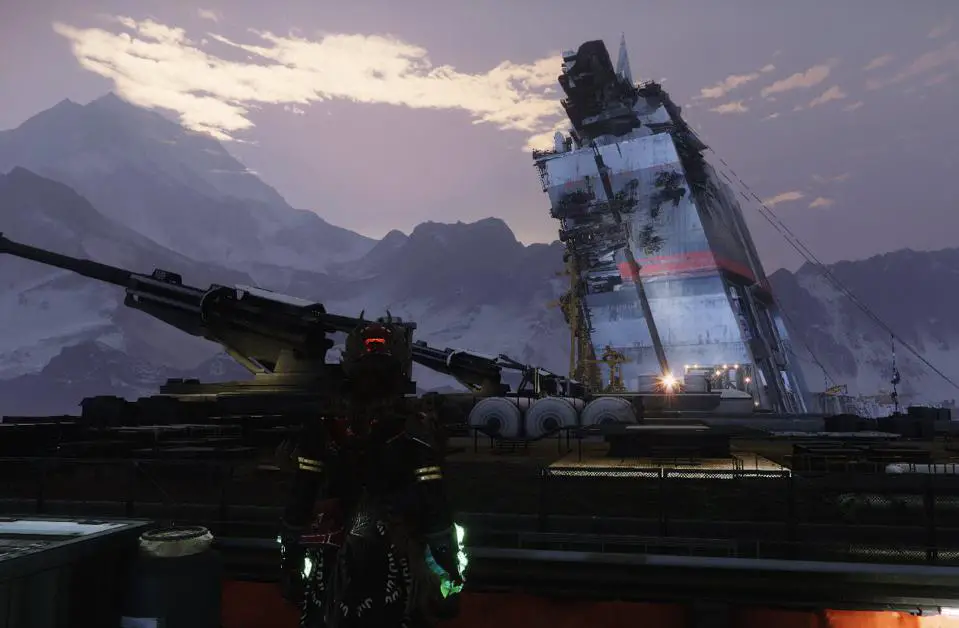 Forbes recently reported on the Tower in Destiny 2. In their article, they outline a couple of things. The first is the fact that there is now scaffolding around the original Tower. The place was ruined during the Red War, and it's never really got a look in. There's been too much to do around the system to pay attention to it, let alone assign some workers to fix it. The second thing in the article is about this season's Iron Banner quest. It's called 'A Tower Rebuilt', which indicates that this place is going to be back online soon. Let's discuss!
The Tower is iconic. In Destiny 1 it's the central hub of everything you do, and it's a pretty amazing place. Due to reasons beyond our control, there are certain areas around the original Tower that are full of potential, but will never be properly explored. However, in Destiny 2 Bungie can expand them and add in even more content to the game.
Given that the tower is a social space though, would it make sense for Bungie to rebuild it as it was? I don't think so. In fact, I think it should be made into some sort of new Tribute Hall, somewhere we can physically explore our adventures, and maybe even enter a brand new activity.
The Iron Banner for Season of the Hunt starts on December 8, so just a week away. It's quest seems to indicate that the Tower is going to be rebuilt, or at least will be by the end of it. That means that Guardians are either going to be fighting in the Crucible in order to help gather resources to build the tower, or Iron Banner is a celebration of the Tower being rebuilt.
I reckon that the Iron Banner will be a celebration of rebuilding that Tower. It's been too long since Gaul came along and tried to kill us all. We need a win after the events of Beyond Light, so let's have one. While they're at it, I hope Bungie brings back SRL by putting a race track in the basement. Just one Bungie, please?
Let us know what you think of the Tower getting rebuilt in the comments.
Image Source: Forbes
Destiny 2: Devils Ruin Review