Kilts for Kids: Stay At Home Edition and Destiny 2
Donate and get the best Emblem ever.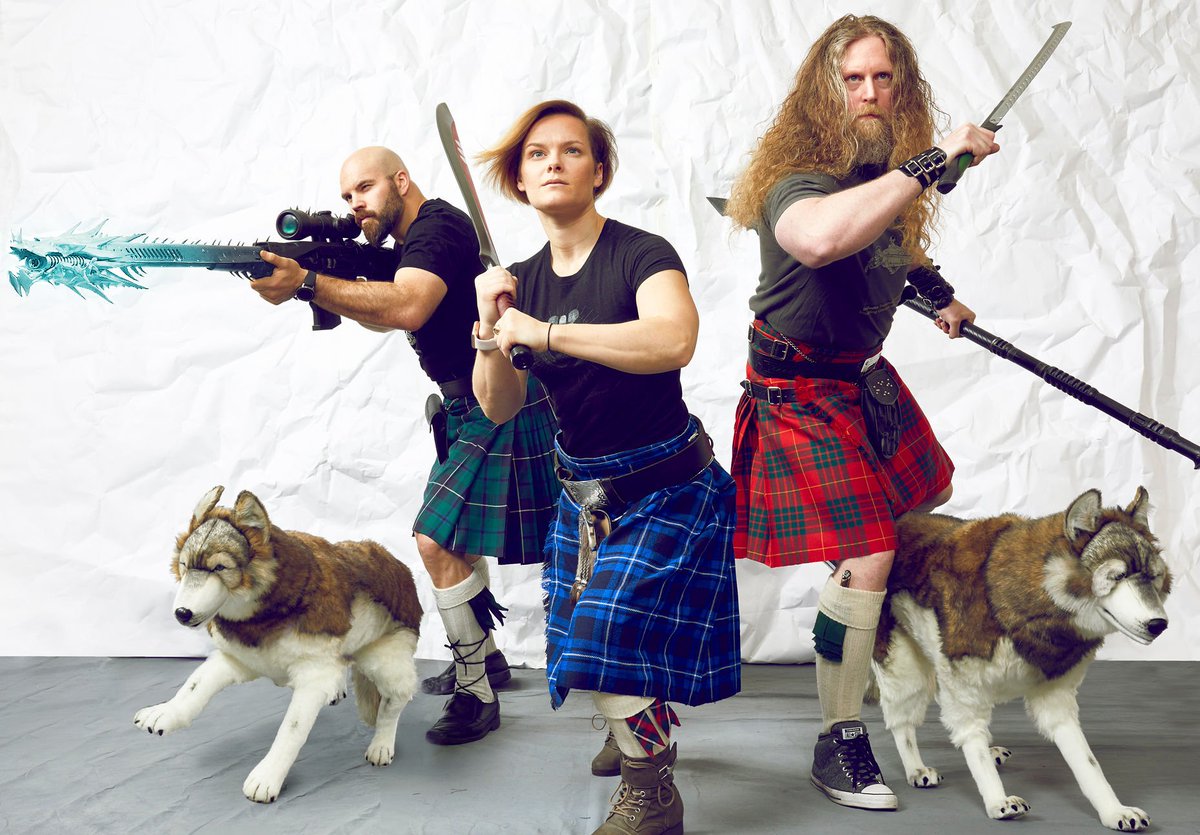 In its latest This Week at Bungie article, the developer outlines its latest charity effort. It's called Kilts for Kids, and this will be the second year that it's been a stay at home version. While it's totally virtual, there's still the potential to raise a lot of money to help children in need. Don't worry, digging deep will earn you a new Emblem and a bit more depending on how much you can give.
What is Kilts for Kids?
Okay, so this is a weird charity thing isn't it? The basic premise, and I admit that I don't know a lot about this, is that you need to get some stunning pictures done of you in a kilt. Gender doesn't matter, anyone can get involved. Then, you need to raise money. Every $25 counts as a vote, and you need the most votes to be crowned as the champion.
Sure, it's a bit of a fashion competition, but it's also about doing something good. Right now there's a lot of worry in the world, and this little event is a brightness that we could all use. There are a few members of the Bungie team getting involved with the event, so I think it's well worth heading over to the Donation Page to vote for the Bungie team.
Rewards
As always, Bungie is offering some digital goodies to those who donate to their charity efforts. You can get a sweet Emblem at the lowest level. Personally, I think it's the best one we've ever seen in the game.

$50 will get you this Emblem. The codes are going to be sent out on or before May 20, 2021, so if you donate at least that, keep an eye on your inbox.
At $100, you'll get the above, plus a signed card from the Bungie Kilts for Kids team.
$250 will get you all the above, plus a brand new piece of digital artwork by Bungie's Mark Flieg.
For $1,000, you get the above and a 1-hour session with a Destiny 2 staff team, including the Kilts for Kids team.
$2,000 gets you the above, and the first three to donate this amount will also get one of three hand-painted Vinyl Goblin Figures. These are themed to past, present, and future, so they're all totally unique. This is a reward that's worth the cash.
The Emblem is worth it at the very least. Please go and donate so we can all have kilts and play together in Destiny 2.
Destiny 2: Devils Ruin Review